Dusy/Ershim Trail
A fun day of rock crawling awaits you on this difficult trail.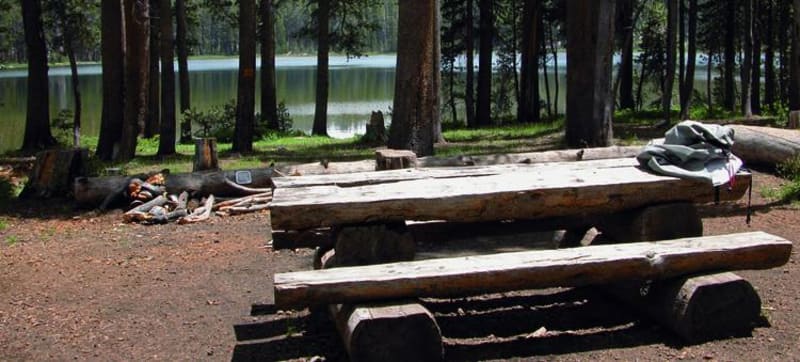 8
Trail Overview
Difficulty
Difficult: Variety of obstacles includes mud bogs, a slippery log road and lots of big boulders. Thompson Hill is steep with large, loose boulders. Breakage is common. Experienced drivers with modified vehicles only. Don't go alone.
History
You can't talk about this trail without talking about the Four Wheel Drive Club of Fresno. They pioneered and built this trail starting in 1956 one section at a time starting on the north end. The final section between Dusy Meadow and Thompson Lake was broken through in 1968. In all, they built 10 trails in the Shaver Lake area, most of which are in this book. A big thanks to the club for their efforts. For details go to www.4wdcfresno.net.
Technical Rating