Planning Your Summer Adventure with onX Hunt
July 11, 2018 | Tips & Tricks
The dog days of summer are upon us, and while we haven't quite fallen into the rhythm of planning for hunting season, there's still plenty onX has to offer for your summer adventures.
Whether you live on the lake, are looking to lose the crowds in the mountains, or just enjoy your annual camping trip, the Hunt App has features to help you make the most of all your summer plans.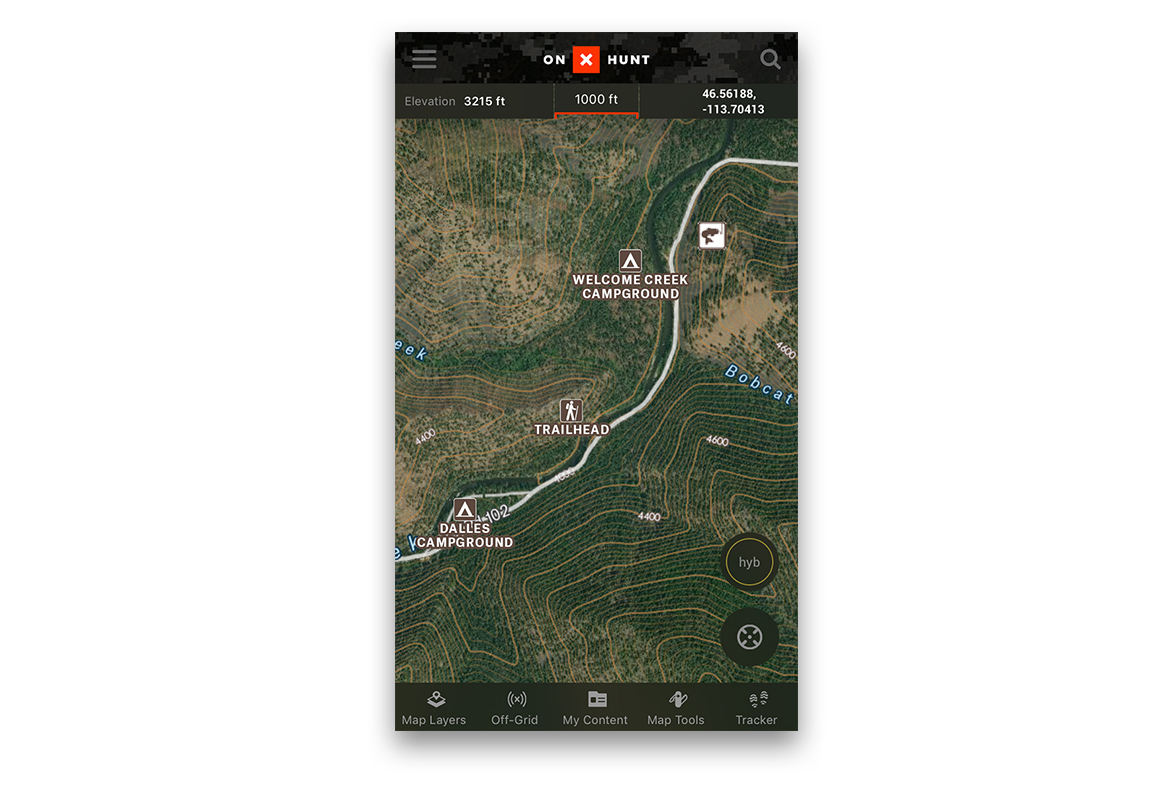 Camp Sites
There's nothing like camping - it's the tried-and-true activity of summer and as American as apple pie. The Hunt App's Recreation Site Layer displays camp sites all over the country. This is a great tool for finding a last-minute site during your road trip, or a secluded spot when you want to get away from the crowds. Each site is marked with an obvious tent icon, so you can find a spot while on the go.
Taking the great American road trip in your R.V.? There's also an icon marking all major R.V. campsite as well.
Public Lands
If developed campsites are too civilized for you, or you're just looking for a little more solitude, the Public Lands Layer will show you an entire world of camping opportunities. From BLM lands to National and State Forests, the layer shows you vast stretches of public land accessible for primitive camping. You can also combine the Topo Basemap with the Public Lands Layer to help find the flattest area for pitching your tent.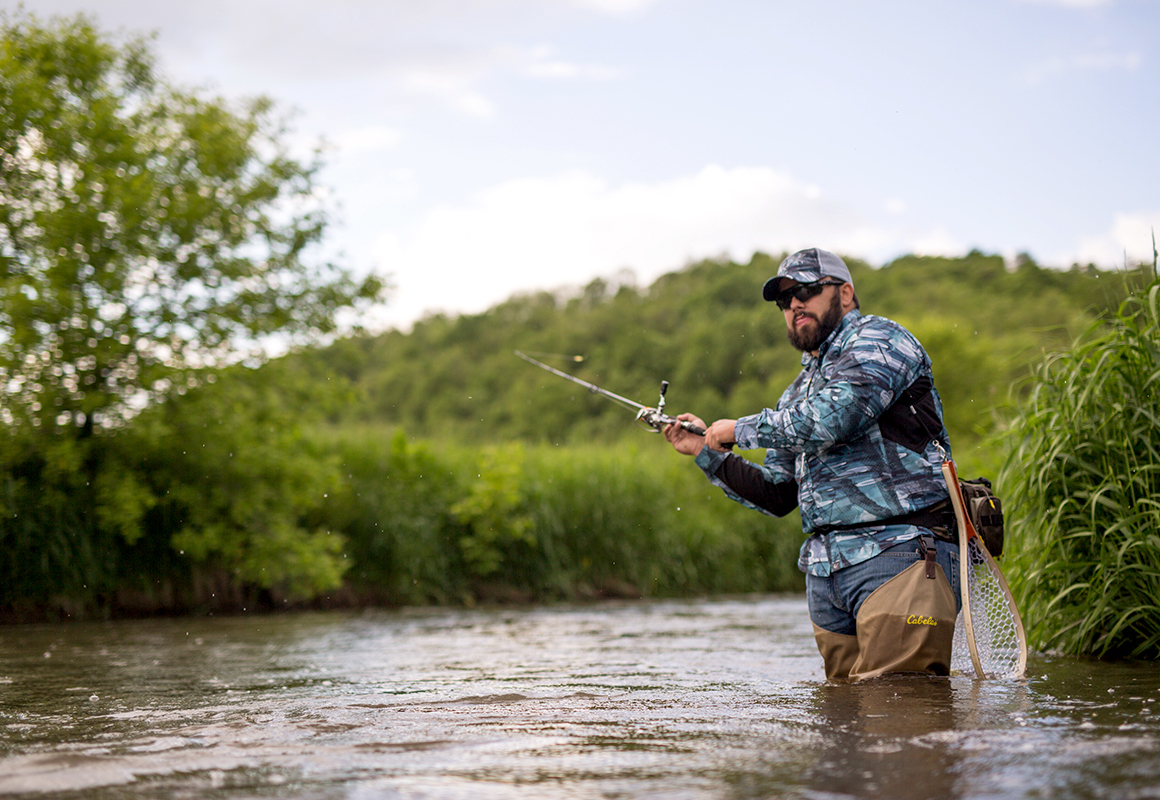 Water Access
The surefire cure for sweltering summer heat is a day on the water. If you're taking the boat out on a new lake, tap the Recreation Site Layer to see clearly marked and accurate boat launches appear on your screen. The layer will also help anyone looking to cool off in the river, or cast a line for hungry bass and trout with fishing access points across the country. If fishing is your thing be sure to check out our latest post on all the different ways to use the onX Hunt app for fishing.
Mushroom Picking
Montana saw last year's devastating forest fires met with a surge of spring rain to create a mushroom picker's paradise. If you're looking to get your hands on morels worth their weight in gold and flavor, the Historic Wildfire Layer displays the areas a wildfire swept through, as well as the year it burned. Plan your next picking trip in one of these burned areas to increase your chance of filling a bucket.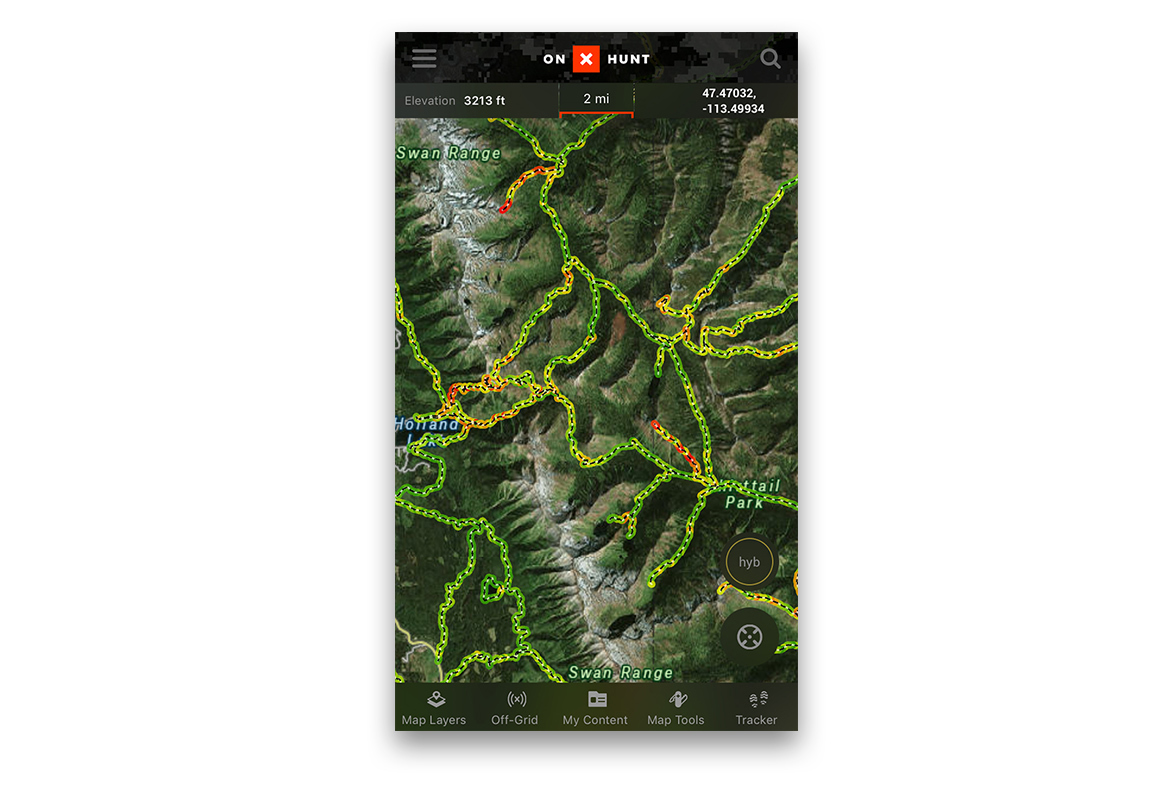 Hiking and Trail Running
It's not just the massive amount of trail maps that makes the Hunt App so useful, but the Mileage and Slope Layers that make this the most useful hiking app. You can plan your day hikes and backpacking trips by knowing exactly how many miles to your destination, or the next trail junction, while the Slope Layer prepares you for the trail grade you'll face. You can also combine the Trail Layer with the Aerial Imagery Basemap to get a view of the mountain lakes that act as a fitting reward at the end of the hike.
Trail runners can also use the vast amount of trail data to plan out the perfect distances and difficulties for training and competition. Running a new area, or race and worried about trail markers? Bring the Hunt App in your hydration pack as a backup plan to get over the finish line and onto the podium.
Predicting the Perfect River Flow
If you're venturing to cast a line for feeding trout or barrell through breaking whitewater on a raft, knowing the river levels is key. The River Stage Forecast Layer creates small dots along major rivers. Tapping each dot will open a new screen with USGS river data for the selected river along the selected stretch of water, letting you know if you should pick flies to match the hatch, or strap on your lifejacket for an adrenaline rush of waves.
Navigate Off Road
Maybe camping and solitude isn't your thing. If your summers are spent behind the wheel, rock crawling in your 4x4 or kicking up dust on your dirt bike, onX still has you covered. One of the key elements of offroading is knowing where you are and where you can go. The Private Lands Layer will guide you through this endeavor with clearly-marked land boundaries. When you're ready to set your tires down on the Rubicon, or take the sweltering heat on some of Moab's famous trails, we've got your back there, too. Our Trails Layer doesn't just cover hiking - it'll keep you on path as you carefully operate over some of the roughest 4x4 trails out there.
Whichever endeavor you choose this summer, onX is there to help you and your loved ones find that first campsite for the kids, navigate the Continental Divide Trail on your through hike and everything else in between.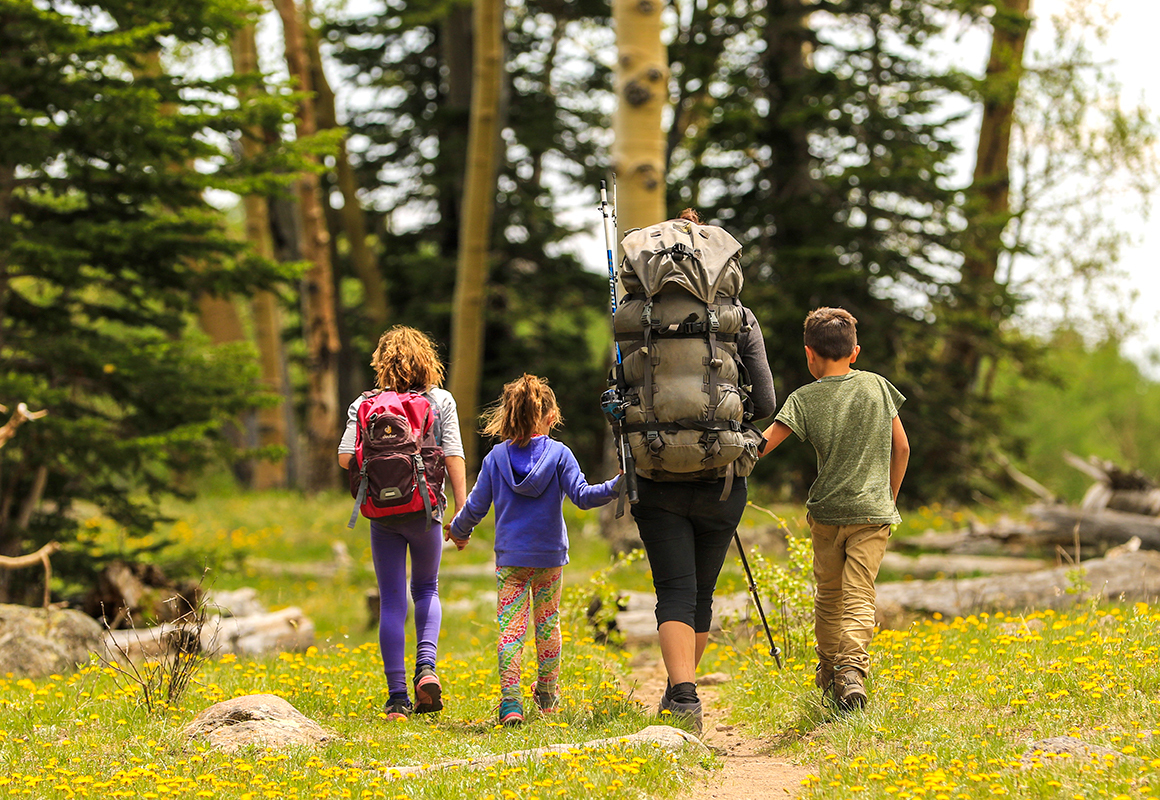 For the hardcore anglers out there, check out our fishing-specific blog posts to help you discover new waters.
Start Free Trial >