Spring Creek
If you like rock crawling, you should try this popular trail close to Denver.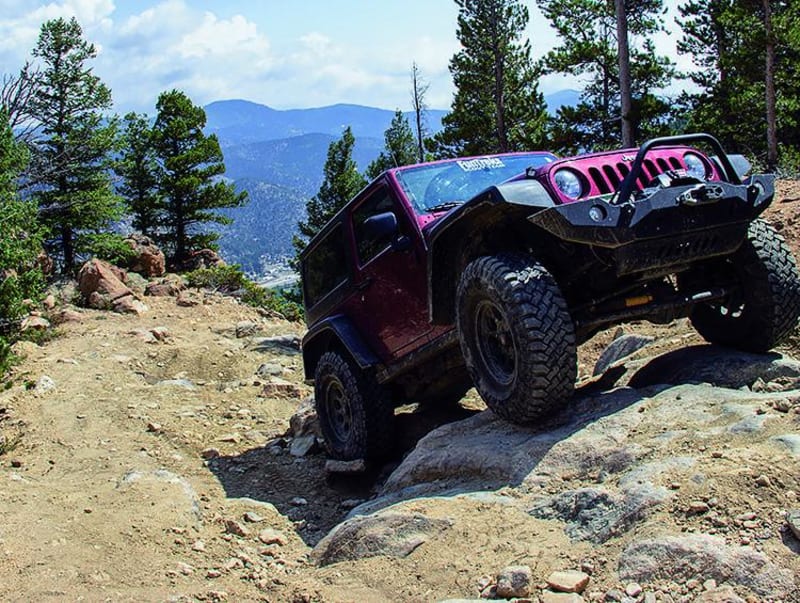 12
Trail Overview
This is an extremely difficult trail full of challenges not for the faint of heart. It actually becomes more difficult year after year because it sees so much traffic. If you're up for the challenge, you'll be rewarded with some great views and some amazing obstacles.
Difficulty
Difficult. Short sections of moderate road connect a series of steep boulder challenges. Highly modified vehicles only. Lockers are a must. Unlicensed vehicles are allowed, but getting an ATV or UTV up this trail would be quite an accomplishment.
Technical Rating