Mount Zion
Short but fun ride up Mount Zion with views of Leadville and Turquoise Lake.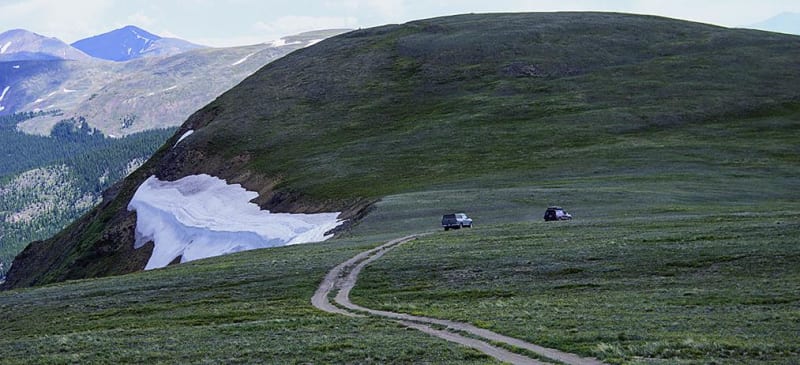 8
Trail Overview
North of Leadville, Mount Zion is a short, but fun ride. You will reach Mount Zion a little over halfway up the trail. Enjoy the views of Leadville and Turquoise Lake, and continue on to the end of the road near Buckeye Peak for even better views. FS 109 is open all year, but FS 189 is closed until June 30.
Difficulty
Moderate. Last time we drove this trail, it was fairly easy due to recent maintenance. This time we encountered a steep, rocky, loose hill that we rated as moderate. Most stock, high-clearance 4x4 SUVs should still be able to handle this trail with an experienced driver.
Technical Rating