Governor Basin
Majestic views, endless wildflowers and much more.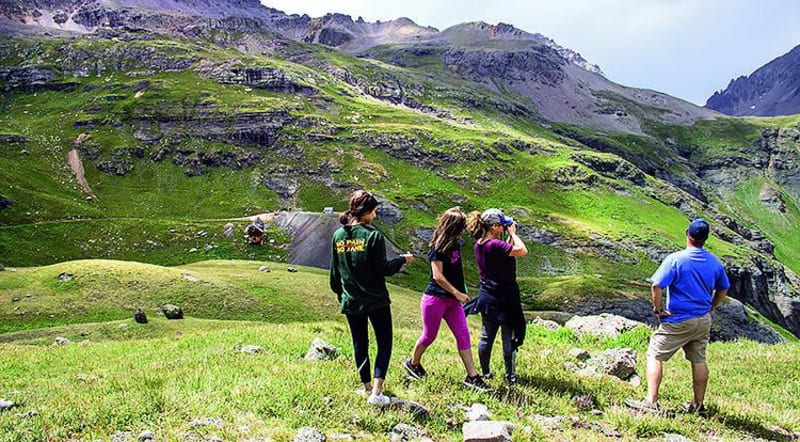 11
Trail Overview
You'll love this amazing high-elevation drive. The route runs past the historic and enormous Virginius Mine as well as Mountain Top Mine. You'll need to remain on the trail to view them, as they are both on private land. If you're up for a side trip, visit Sidney Basin. Roads are open to all vehicles from May 16 to November 30.
Difficulty
Easy. Shelf road is narrow in spots, but the main trail is wide and flat. Sidney Basin has one steep choppy hill and large embedded rock near end.
History
The boarding house, still standing at the Mountain Top Mine, is a relatively recent structure compared to other mines in the area. It was first constructed in 1912 to house 30 men and later xpanded to three stories to accommodate 50 men. In 1922, this mine was the largest employer in Ouray County, but went bankrupt just two years later. The mine has been worked poradically as late as 1996 and there is still a slight chance that it could be opened in the future. It has been designated a Ouray County Landmark. (Source: Nov. 7, 2008, story in The Hub by Don Paulson.)
Technical Rating