Hayden Pass
A beautiful drive with just the right level of difficulty.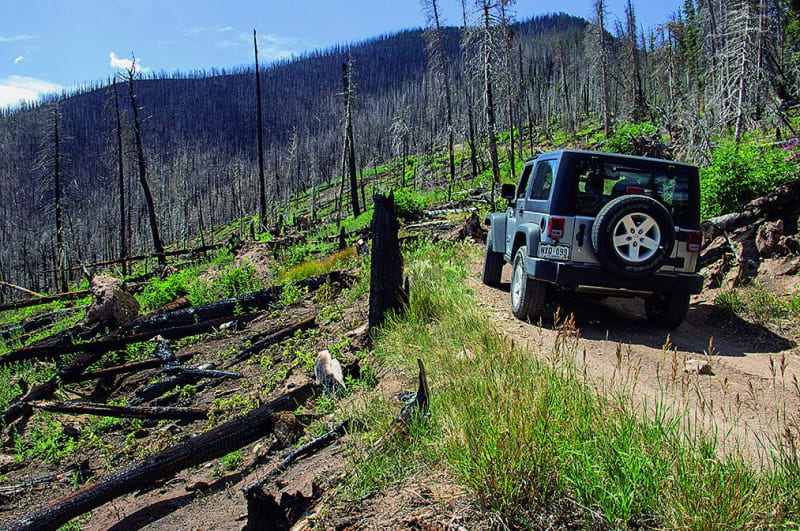 9
Trail Overview
This is a fun trail that starts climbing the north face at the Forest Service campground. The area is in recovery from a fire, and some wildflowers are beginning to grow back. If you want to picnic, you'll find a great little spot just left of Villa Grove.
Difficulty
Moderate. Steep with ruts and embedded rock. Best done when trail is dry in the summer. In the fall, water pools on the road near the pass and can freeze at night, creating dangerous patches of ice on a narrow shelf road. High-clearance 4-wheel drive with low range recommended.
History
In the 1870s, long before Highway 50 was built, a very different road system existed in Colorado. At that time Villa Grove was a major mining supply center linked to a network of roads created by Otto Mears. (Trail #49 in this book is also known as the Otto Mears Toll Road.) Hayden Pass was the main route to Villa Grove from the east. In 1938, one alternative for construction of Highway 50 included going over Hayden Pass. This plan was killed because the road would bypass Salida. (Source: www.route50.com/history.htm, 'A Brief History of America's Backbone,' by Alvin Edlund Jr.)
Get the App
Find Off-Road Trails
Unlock more information on Hayden Pass.