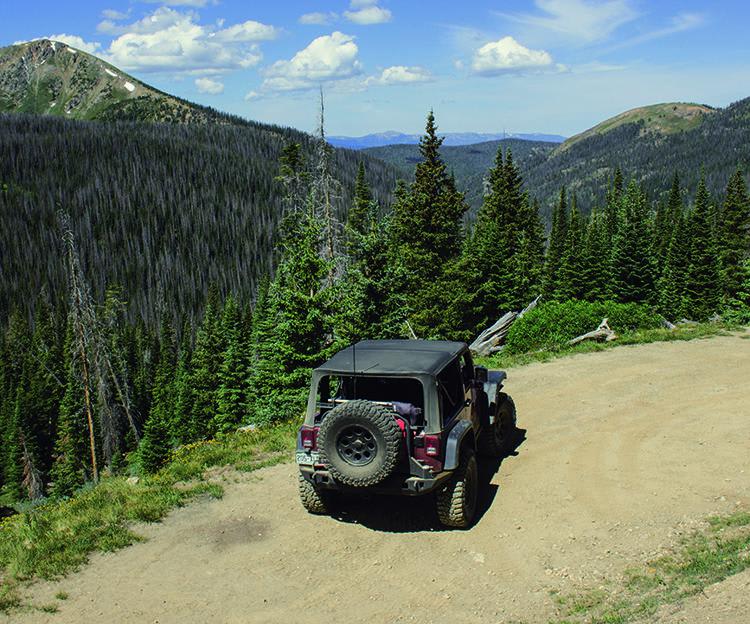 7
Trail Overview
This is a fun trail with little use, and amazing views above 11,000 feet. There are side roads to check out, including one that takes you to a very cool restored log cabin. There is also the loop to the top of Owl Mountain. Unlicensed vehicles are permitted. No seasonal gate closures.
Difficulty
Moderate. First 11 miles is bumpy in places but fairly eay. Last 3 miles is narrow, steep and rocky. Oversize vehicles not recommended. Suitable for stock, high-clearance SUVs.
History
News of a silver strike on Jack Creek spread quickly back in the early 1880s. As prospectors flocked to the area, the population of Teller City grew to over 1300 by the end of 1881. A post office operated from 1880 to 1885. During that time, the town had two newspapers, a drugstore, a blacksmith shop, a doctor, a general store and an astonishing 27 saloons.
Technical Rating