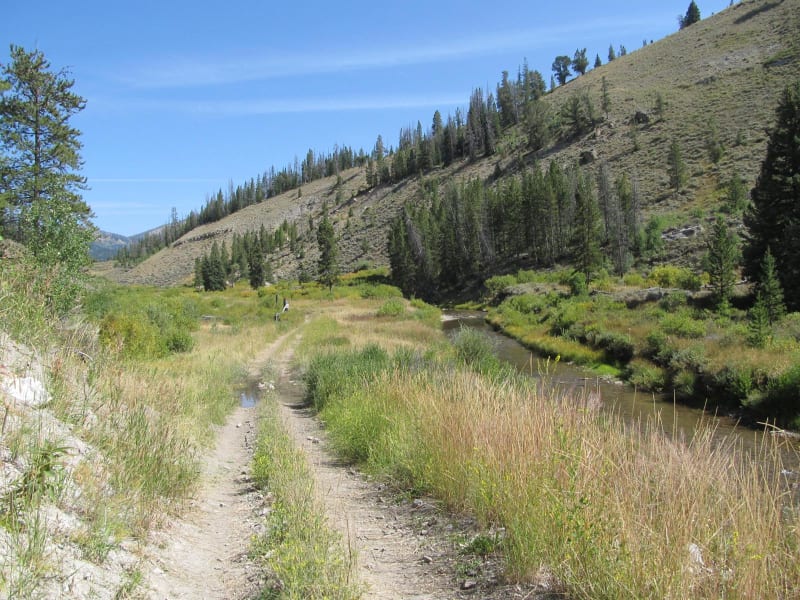 10
Trail Overview
The Slate Creek/Dry Dallas OHV Trail System is one of western Wyoming's best ATV riding areas. Interesting terrain, gorgeous valleys with flourishing creek bottoms, the Gros Ventre River, and truly wild mountains all contribute to the allure of this area east of Grand Teton National Park. This loop makes a photogenic tour through grizzly bear and elk habitat. Sections of the route are smooth and easy to drive offering great riding that allows you to soak up the scenery. However, there are a few spots that flood and can be difficult to cross or impassable depending on the seasonal conditions. The main loop is a dozen miles in length and tops two high passes. There are also several peripheral trails that dead end after branching off the loop. In all, there are nearly 20 miles of trails within the system.
Difficulty
This route includes a deep ford of the Gros Ventre River and numerous mud holes that can swallow a wheel. On sun-soaked stretches, you'll find the path to be dry and relatively smooth.
Get the App
Find Off-Road Trails
Unlock more information on Slate Creek/Dry Dallas.