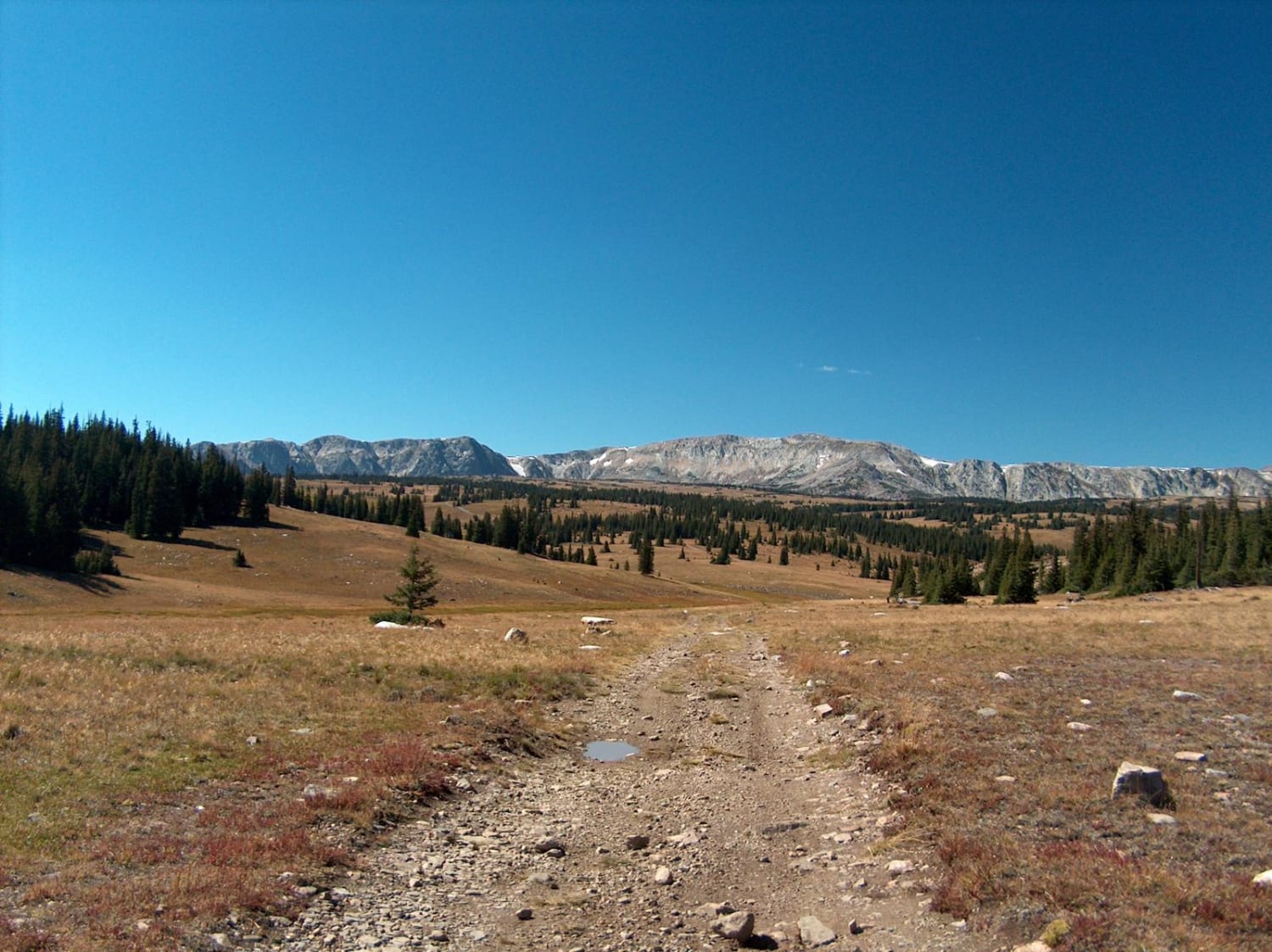 6
Trail Overview
This popular, fun four-wheeling route leads to Bear Lake in the beautiful Snowy Range. The road begins from Libby Pass near timberline and descends into a subalpine forest where you can spot elk and marmots. The roadbed is typically found with some small puddles and a bumpy surface, but late melting snow and summertime thunderstorms can keep portions of this route wet and tricky. Be sure to stay on the main path to avoid damaging fragile alpine plants. Other side roads in the area worth exploring lead to nearby Silver Lake and Nelson Park where there are historical cabins. These side roads also require high clearance due to large rocks and very deep ruts.
Difficulty
While this route lacks major obstacles, wet conditions often lead to poor traction, especially when making uphill climbs. Deep, rutted mud holes close to the lake or in the shadows of the forest can make for tough driving.
History
The Snowy Range is a dramatic quartzite crest that reaches 12,013 feet at the top of Medicine Bow Peak.
Status Reports
Austin Emser
Jul 30, 2023
Joshua Bartels
Jul 30, 2023
Justin Bailey
Jul 03, 2023