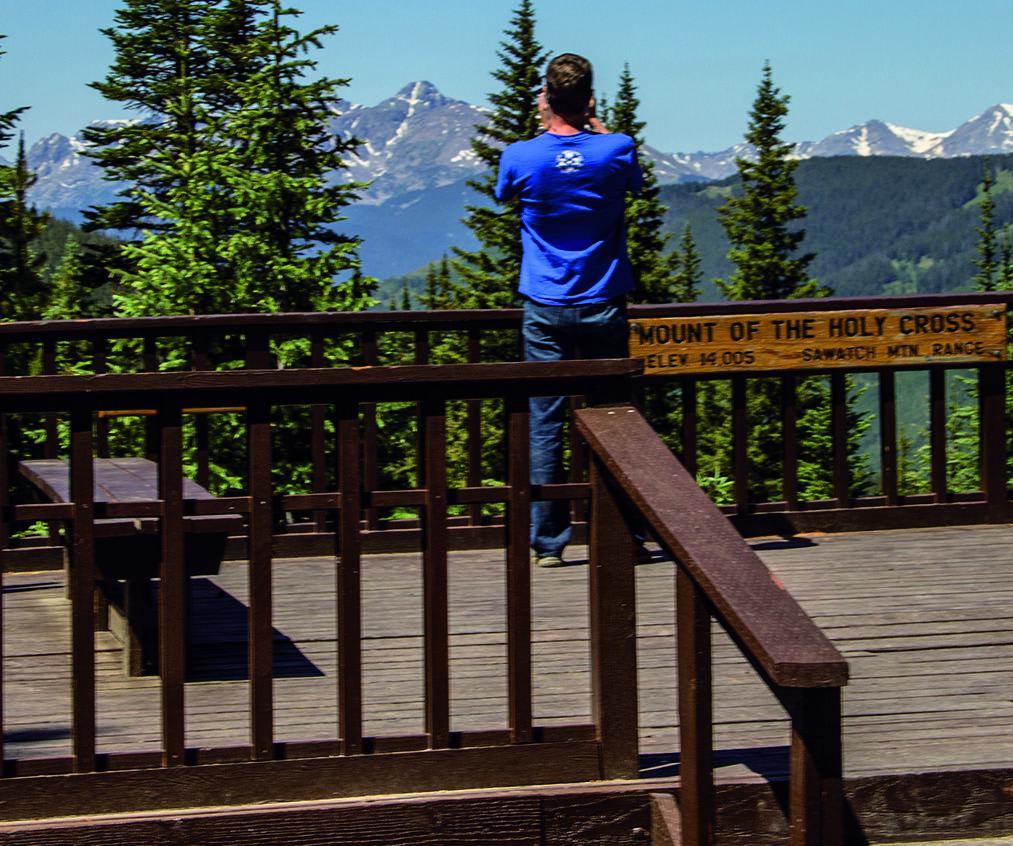 4
Trail Overview
Nice, easy ride open to unlicensed vehicles at the parking lot at Shrine Pass from June 21 to November 22. This is a popular area for hikers and mountain bikers so please be respectful. Bring your camera for the outstanding views and wildflowers. Risk of snow closure every month of the year.
Difficulty
Easy. Suitable for passenger cars to the observation deck. Road gets narrower and rougher as you descend towards Red Cliff. Can get muddy and 4-wheel drive may be necessary.
History
Shrine Pass was the primary route over the Gore Mountains before the construction of Interstate 70 in the 1970s. Today it's a popular cross-country ski and snowmobiling area located south of the Vail Ski Area. Mount of the Holy Cross was dedicated as a national monument in 1929, but later lost that status.
Status Reports
StoryLounge Films
Aug 22, 2023