South Padre Island Access 6
South Padre Island Access 6
Best Time
Spring Summer Fall Winter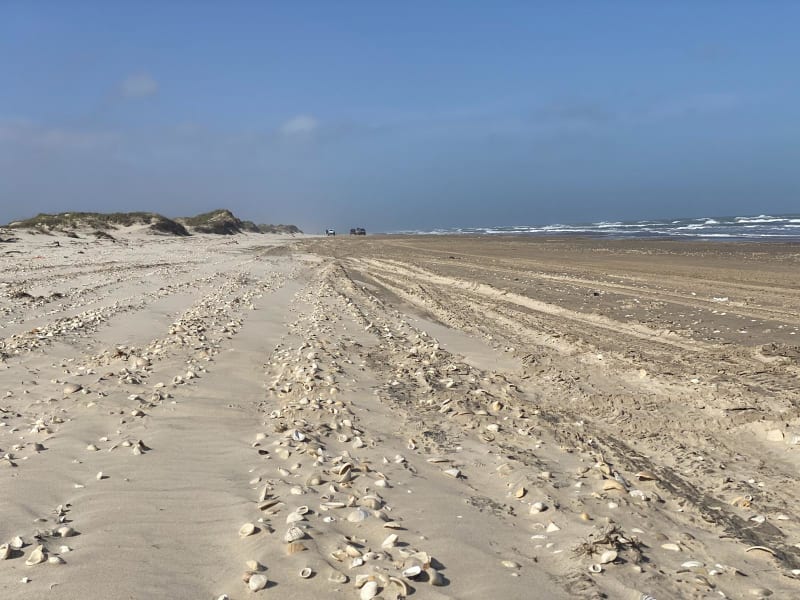 17
Trail Overview
South Padre Island Access 6 is a 25-mile stretch of beautiful beach located in deep south Texas that can be traversed by 4WD vehicles. This route is popular to fishermen that are heading to the East Cut "Port Mansfield Cut" which is the cut that divides Padre Island National Seashore and South Padre Island. Toll to Access 6 is $12 in the spring and summer, and free in the off season. Traveling through this route is fairly easy on low tide, but can be unforgiving during high tide. Be on the lookout for any pipes or debris that can be sticking out of the sand. Entrance to Access 6 in the off season is not maintained, and 4WD with proper tires are required. If you get stuck, locals are usually there to pull you out for a fee. Along this route you will encounter the "UFO" around mile 6 or 7. East Cut is a must to travel to, for any one wanting to fish on the jetties. You can go west once you reach East Cut to find some areas to camp and fish. Parts of the beach are part of the Laguna Atascosa National Wildlife Refuge. Do not drive on the dunes or vegetation. Federal officers do patrol the area. You can camp on the beach just do not park over the vegetation. Expect to see beautiful stars further north, away from the towns lights. Exploring and camping at South Padre Island is a must with its beautiful beaches, rugged terrain, and remote camping.
Difficulty
This is fairly easy, nothing a 4WD vehicle can't do. During high tide, it can be more moderate.
Get the App
Find Off-Road Trails
Unlock more information on South Padre Island Access 6.