Tower Rock Road PCR 460
Best Time
Spring, Summer, Fall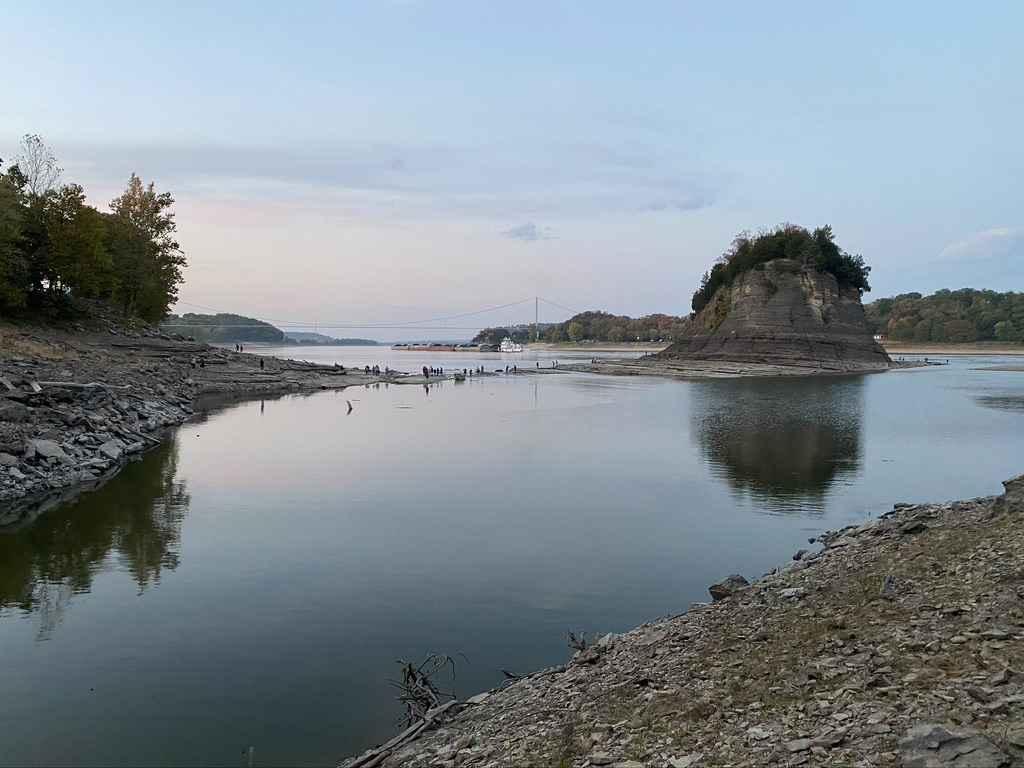 7
Trail Overview
Tower Rock Road or Perry County Road 460 is a gravel road that parallels the Mississippi River, leading you to the historic Tower Rock Natural Area. The road has a few steep grades and is amongst the forest. Expect some serious washboarding and gravel mounding due to heavy use. Near the end you cross over train tracks to the river's edge overlooking bedrock down to the water, this also leads to the parking area at Tower Rock.
Difficulty
Just a gravel road leading into the forest along the river, with mild graded hills, washboarding is to be expected along with some mounding of gravel.
History
This is one of Missouri's hidden gems, once every 20 years or so the river gets low enough to get to Tower Rock. People climb and traverse it to the top, so they can claim they have conquered Tower Rock. The area was donated by Mr. & Mrs. Charles Bussen to the Missouri Conservation Department, and in 1970 it was registered in the National Register of Historic Places.
Technical Rating