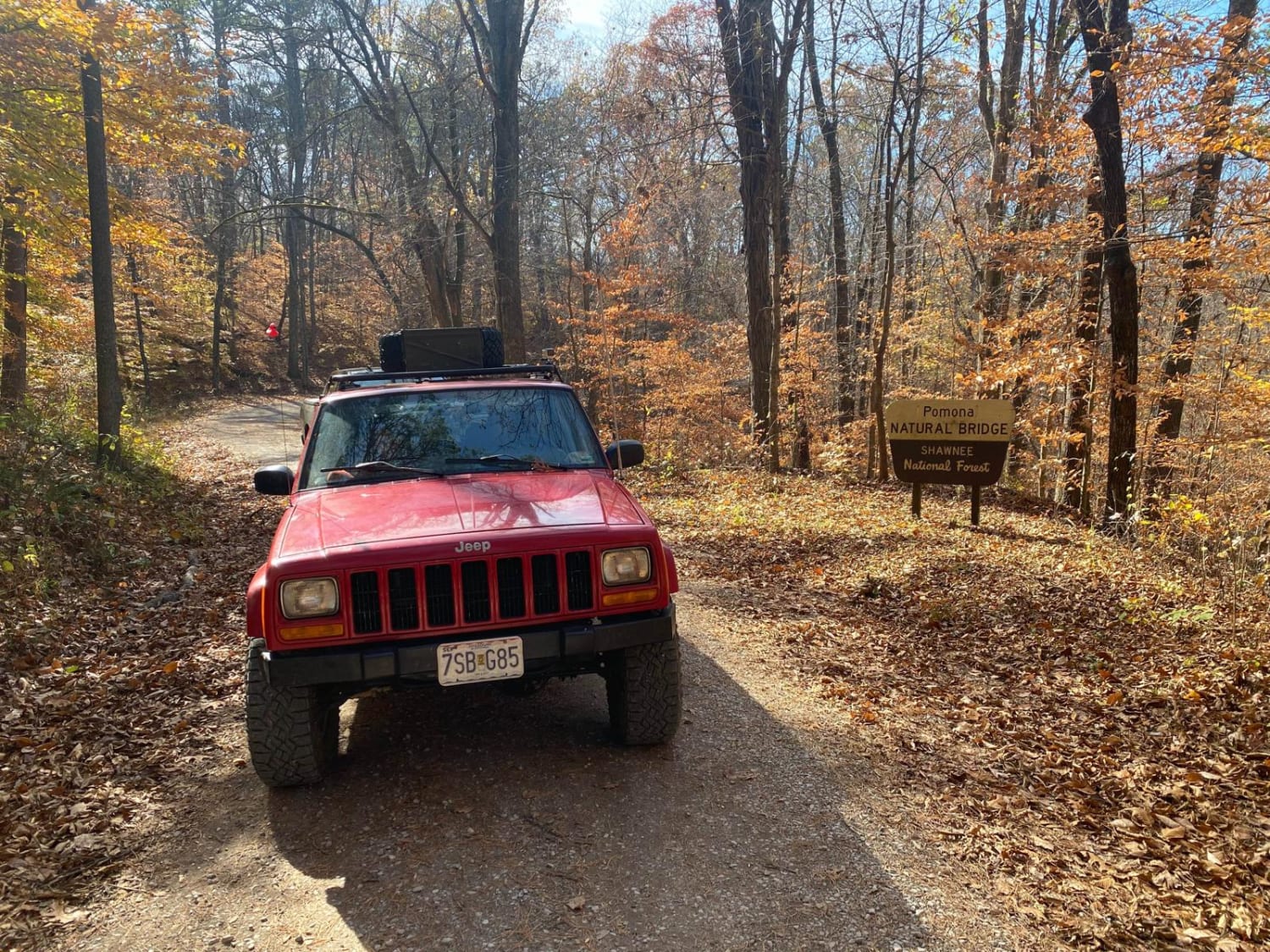 8
Trail Overview
This is a maintained gravel road with an occasional flat natural rock sticking up in the middle of the road. This trail features beautiful tall pines and areas you can see for miles. The road leads up a steep grade that may include washboards and mild washes when the season is wet and conditions are rainy, this leads you to the entrance of the "743" (natural forest road) and the Natural Bridge Hiking Trail.
Difficulty
It is a gravel road that should be accessible by 2WD vehicles year round, but with the grade being rather steep it has moderate washboarding that could pose as an obstacle to some low clearance 2WDs, and if the season is rainy the steep grade could channel water easily and form some rutts, and mounding some loose gravel possibly to bumper height, there is also occasional spots the natural rock pops out of the road and is driven on in place of gravel, these could be obstacles for some vehicles as well.
History
The main history of this trail is the hiking trail that this road leads to and is named after, called the Natural Bridge. It is named so because as history and erosion etched away the rocks of the landscape it slowly formed a 100-foot long, 10 by 10 thick rock bridge in the valley, this can be walked across and explored on foot, along a .3 mile hiking loop.
Status Reports
There are no status reports yet for this trail.