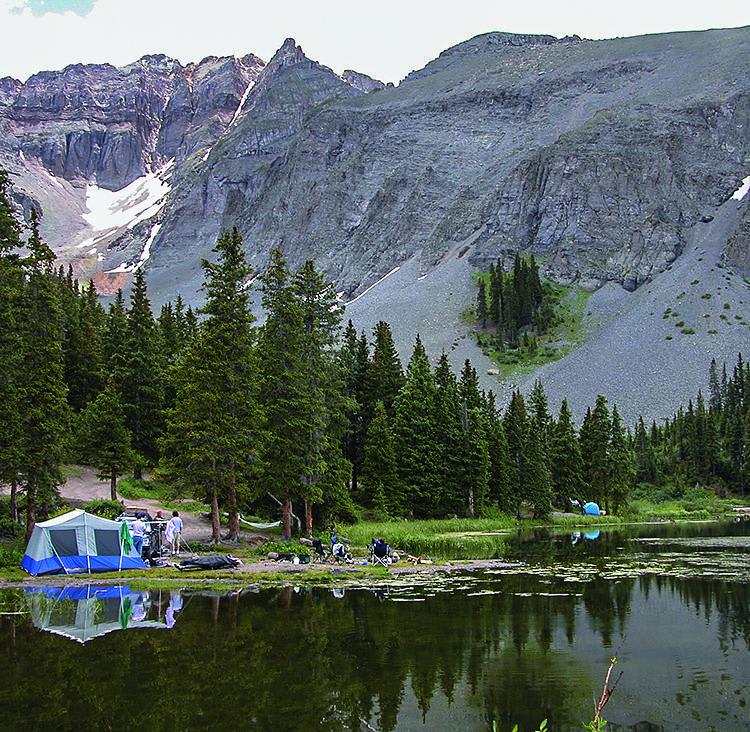 6
Trail Overview
Fields of wildflowers and mountain vistas at Alta Lakes make this a very popular camping area. There are designated camp sites, so please follow restrictions. You can take unlicensed vehicles on Ophir Pass Road, but you can't ride through town. Ophir Pass is often cleared by snow plows through June. The road to Alta Lakes is closed from October through May 15.
Difficulty
Moderate. Applies to narrow, rocky shelf road on the west side of Ophir Pass. Passing an oncoming vehicle can be a little scary for a novice driver. Wait for traffic to clear before starting across. The last tenth of a mile to Alta Lakes is rocky and requires high clearance to reach camping.
History
Built in 1891, Ophir Pass was originally a toll road between Silverton and Telluride. The town of Ophir was a supply town for hundreds of mines in the area. Today it is a quaint residential community. Alta was once a bustling mining town serving the Alta-Gold King area from 1877 to 1948 when the mill was destroyed by fire. This was one of the first towns in Colorado where alternating electrical current was used for power.
Status Reports
Michael Treadway
Oct 29, 2023
Overlanding Cactus
Oct 24, 2023
Frank Reynolds
Sep 12, 2023