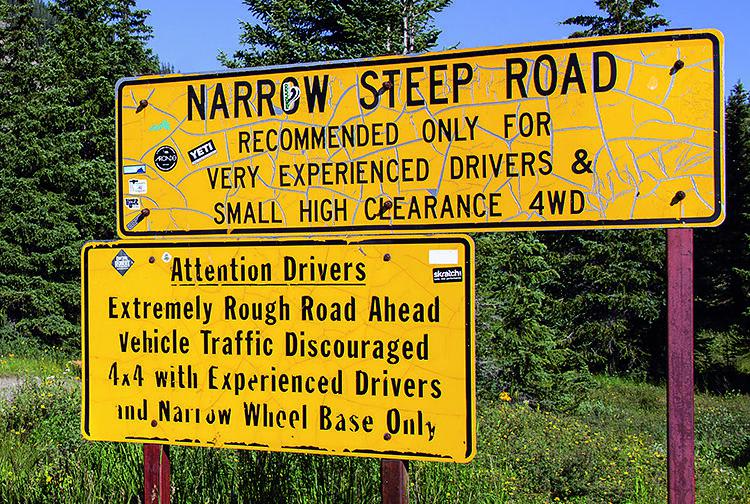 6
Trail Overview
This route takes you over Schofield Pass. You're sure to run into some tourists around Crystal Mill, which is a very popular tourist destination. The run through Crystal Canyon will take you to Devil's Punchbowl, a swimming pool of water underneath a majestic waterfall.
Difficulty
Difficult. First portion of trail to the Crystal Mill is rocky. East of Crystal, the road becomes extremely narrow as it climbs steeply along the daunting vertical walls of Crystal Canyon. Dangerous backing required to pass. Rock slides and lingering snow can close the trail at any time. Novice drivers should avoid section between Wpts. 03 and 04. Although not recommended for stock SUVs, experienced drivers can reach the town of Crystal but should not continue. Low-range, skid plates are a must.
History
Crystal, a silver mining camp in the 1880s, served many mines in the area and once had a population of more than 400. Silver was mined from crystalline quartz, after which the town was named. Several historic buildings still remain. Several fatal accidents have occurred on this trail, including the worst in Colorado history. In July 1970, nine tourists died when their vehicle plummeted off the ledge above the Devil's Punchbowl.
Technical Rating