County Road 2 Connector - Silverton to Animas Forks and Engineer Pass
Best Time
Spring, Summer, Fall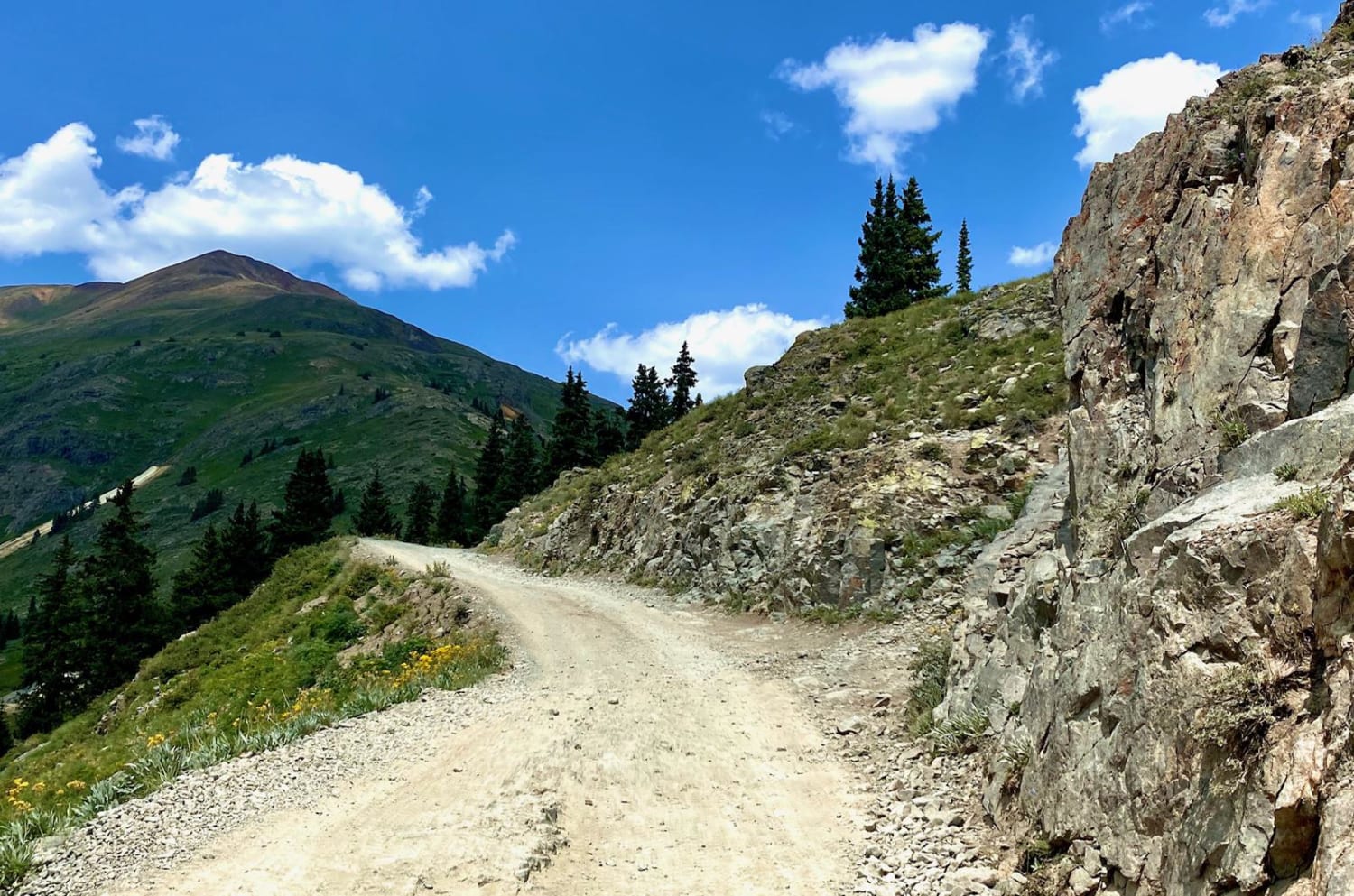 41
Trail Overview
County Road 2 out of Silverton connects to many side trails. It is part of the Alpine Loop Scenic Byway. It is an historic mining road, following part of an old railroad grade and mines. The road itself is almost three different trails, in the way it changes in terrain and difficulty. The first section runs from Silverton to Eureka, the Sunnyside Mine and Eureka Gulch trail, as well as an RV park. This road is graded gravel, and suitable for any vehicle. The second section runs from Eureka to Animas Forks ghost town. The sign here warns of the need for high clearance, 4WD vehicles. If your vehicle allows the trip, Animas Forks is considered one of the best ghost towns in Colorado with its collection of preserved structures. The third section runs from Animas Forks to Engineer Pass, and is part of The Alpine Loop. From here on, you will need high-clearance 4WD vehicles. Some refer to this section as the North Fork Cutoff. It is much rockier with steeper hill climbs. It leads you to Cinnamon Pass and Engineer Pass. California Gulch and Mineral Creek trails also connect into this section.
Difficulty
The road is easy to Eureka. From Eureka to Animas Forks, it is more difficult.
History
This road connects many of the mining towns from Silverton to Eureka, to Animas Forks. Part of it follows the old Silverton Northern Railroad line. You will pass many revenants of mines, boarding houses, RR structures and more. The towns go back to the late 1800s, with the mining rush for Silver. It is part of the Alpine Scenic Byway along with the Mineral Creek, Engineer Pass and Cinnamon Pass trails. The later two make up the famous Alpine Loop.
Technical Rating