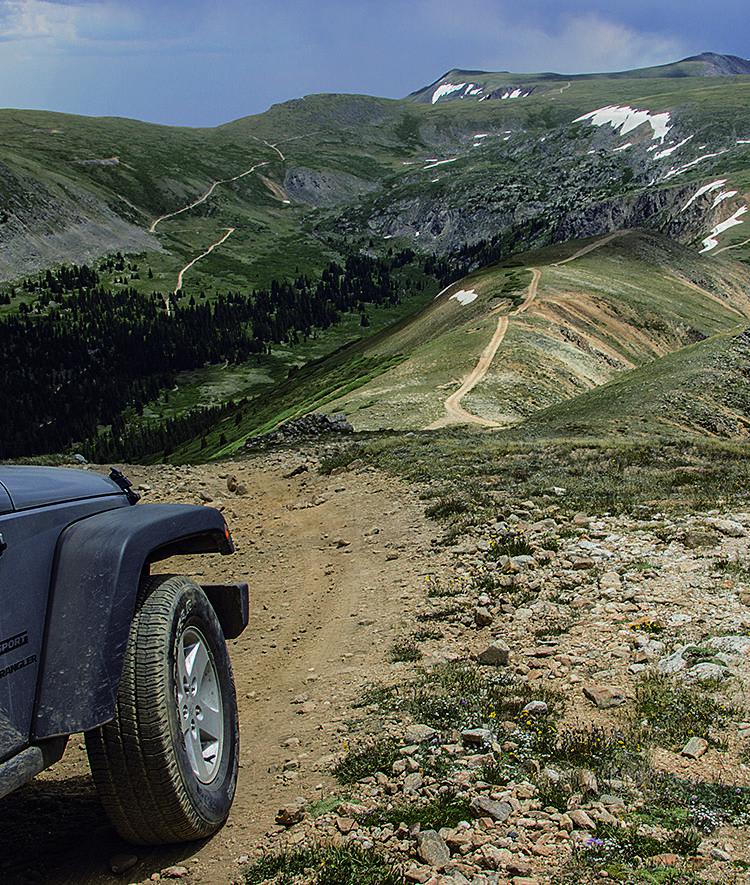 5
Trail Overview
There are a lot of different activities offered on this cool trail. Take in the views, see mountain goats, visit historic buildings, hike or just relax in an amazing setting. There is a large network of trails to take here as well. ATVs, UTVs and dirt bikes are great for this area. Open May 21 to November 22.
Difficulty
Difficult: Very steep with loose rock in places. Experienced drivers in aggressive stock SUVs can do it in direction described here. Low-range gearing a must. Differential lockers recommended to drive in reverse direction.
History
The town of Saints John was active during the 1870s and early 1880s. Even before the silver crash of 1893, the town had gone under. Foundations of a large mill still remain at the site. A restored private cabin you pass was originally the house of the mine supervisor. The company that owned the mine didn't allow saloons, so miners headed down the hill to Montezuma, which had many saloons and brothels. Wild Irishman Mine was never more than a camp and was active in the 1870s.
Technical Rating