Overview
Known For
Roosevelt elk hunting
Terrain
Forested mountains in the west and mountains and high desert in the east
Hunting Seasons
Season
Start Date
End Date

Antelope – Archery Controlled 400 Series Hunts

Aug 4, 2022
Sep 25, 2022

Antelope – Any Legal Weapon Controlled 400 Series Hunts

Aug 13, 2022
Oct 23, 2022

Antelope – Muzzleloader Controlled 400 Series Hunts

Aug 24, 2022
Sep 11, 2022

Bear – Statewide

Aug 1, 2022
Dec 31, 2022

Bear – Any Legal Weapon Controlled 700 Series Spring Hunts

Apr 1, 2023
May 31, 2023

Bobcat – Statewide

Bag limit of 5.

Dec 1, 2022
Feb 28, 2023

Coyote

Statewide. No limit.

Jan 1, 2022
Dec 31, 2022

Deer – Archery Controlled 100 Series Hunts – Buck

Aug 4, 2022
Nov 30, 2022

Deer – Western Archery 1 – Buck

Bag limits vary by unit. See regulations for more info.

Aug 27, 2022
Sep 25, 2022

Deer – Any Legal Weapon Controlled 600 Series Hunts – Antlerless

Aug 27, 2022
Feb 28, 2023

Deer – Any Legal Weapon Controlled 100 Series Hunts – Buck

Sep 10, 2022
Dec 30, 2022

Deer – Muzzleloader Controlled 100 Series Hunts – Buck

Oct 1, 2022
Dec 11, 2022

Deer – Western General – Buck

One buck with visible antler. Units 10-30.

Oct 1, 2022
Nov 4, 2022

Deer – Western Archery 2 – Buck

Bag limits vary by unit. See regulations for more info.

Nov 12, 2022
Dec 4, 2022

Deer – Western Archery 3 – Buck

Bag limits vary by unit. See regulations for more info.

Nov 19, 2022
Dec 11, 2022

Dove – Zone 1

Daily bag limit of 15.

Sep 1, 2022
Sep 30, 2022

Dove – Zone 2

Daily bag limit of 15.

Sep 1, 2022
Oct 30, 2022

Dove – Zone 1

Daily bag limit of 15.

Nov 15, 2022
Dec 14, 2022

Duck – Zone 2 Scaup (Early season)

Within the daily bag limit of 7, a hunter shall not have more than 3 Scaup. (During open season)

Oct 8, 2022
Nov 27, 2022

Duck – Zone 2 (Early season)

Daily bag limit of 7 in aggregate. (See further restrictions)

Oct 8, 2022
Nov 27, 2022

Duck – Zone 1 (Early season)

Daily bag limit of 7 in aggregate. (See further restrictions)

Oct 15, 2022
Oct 30, 2022

Duck – Zone 1 (Late season)

Daily bag limit of 7 in aggregate. (See further restrictions)

Nov 3, 2022
Jan 29, 2023

Duck – Zone 1 Scaup

Within the daily bag limit of 7, a hunter shall not have more than 3 Scaup. (During open season)

Nov 5, 2022
Jan 29, 2023

Duck – Zone 2 Scaup (Late season)

Within the daily bag limit of 7, a hunter shall not have more than 3 Scaup. (During open season)

Dec 1, 2022
Jan 4, 2023

Duck – Zone 2 (Late season)

Daily bag limit of 7 in aggregate. (See further restrictions)

Dec 1, 2022
Jan 22, 2023

Elk – Muzzleloader Controlled 200 Series Hunts

Aug 1, 2022
Dec 31, 2022

Elk – Any Legal Weapon Controlled 200 Series Hunts

Aug 1, 2022
Mar 31, 2023

Elk – Eastern Oregon – General Archery

Bag limits vary by unit. See regulations for more info.

Aug 27, 2022
Sep 25, 2022

Elk – Western Oregon – General Archery

Bag limits vary by unit. See regulations for more info.

Aug 27, 2022
Sep 25, 2022

Elk – Archery Controlled 200 Series Hunts

Aug 27, 2022
Feb 28, 2023

Elk – Eastern Oregon – Any Legal Weapon General Season

Rocky mtn elk 2nd season. Units 49, 50, 52, 53, 61, 62, 63, unit 48 north and west of N Fork John Day Rvr and Unit 51 north of Hwy 245 and Burnt Rvr Canyon Rd between Unity and Durkee.

Nov 5, 2022
Nov 13, 2022

Elk – Western Oregon – Any Legal Weapon General Season

West Cascade Elk. Units 16, 19, 21, 22, 29, and 30.

Nov 5, 2022
Nov 11, 2022

Elk – Western Oregon – Any Legal Weapon General Season

Coast elk 1st season. Units 11, 12, 14, 15, 17, 18, 20, 23, and 28.

Nov 12, 2022
Nov 15, 2022

Elk – Western Oregon – Any Legal Weapon General Season

Coast elk 2nd season. Bag limits vary by unit. See regulations for more info.

Nov 19, 2022
Nov 25, 2022

Fox – Grey & Red

Statewide.

Sep 1, 2022
Feb 28, 2023

Mountain Goat – Any legal weapon controlled hunts

Aug 1, 2022
Oct 31, 2022

Goose – Canada Goose NW Permit zone

Daily bag limit of 5.

Sep 10, 2022
Sep 18, 2022

Goose – Canada Goose SW zone

Daily bag limit of 5.

Sep 10, 2022
Sep 14, 2022

Goose – Canada Goose Eastern zone

Daily bag limit of 5.

Sep 10, 2022
Sep 14, 2022

Goose – South Coast Zone Part 1

Daily bag limits of 6 canada geese, 10 white-fronted geese, and 20 white geese.

Oct 1, 2022
Dec 4, 2022

Goose – High Desert and Blue Mountains Zone White and White-fronted Goose part 1

Daily limit of 10 White-Fronted Geese and 20 White Geese.

Oct 8, 2022
Nov 27, 2022

Goose – High Desert and Blue Mountains Zone Canada Goose part 1

Daily limit of 4 Canada Geese.

Oct 8, 2022
Nov 27, 2022

Goose – Mid-Columbia Zone Canada Goose part 1

Daily bag limits of 4 Canada Geese.

Oct 15, 2022
Oct 30, 2022

Goose – SW Zone Part 1

Daily bag limits of 4 canada geese, 10 white-fronted geese, and 20 white geese.

Oct 15, 2022
Oct 30, 2022

Goose – NW Zone Part 1

Daily bag limits of 4 canada geese, 10 white-fronted geese, and 20 white geese.

Oct 22, 2022
Oct 30, 2022

Goose – Mid-Columbia Zone Canada Goose part 2

Daily bag limits of 4 Canada Geese.

Nov 8, 2022
Jan 29, 2023

Goose – Mid-Columbia Zone White and White-fronted Goose part 1

Daily limit of 10 White-Fronted Geese and 20 White Geese.

Nov 8, 2022
Jan 29, 2023

Goose – SW Zone Part 2

Daily bag limits of 4 Canada geese, 10 white-fronted geese, and 20 white geese.

Nov 8, 2022
Jan 29, 2023

Goose – NW Zone Part 2

Daily bag limits of 4 canada geese, 10 white-fronted geese, and 20 white geese.

Nov 19, 2022
Jan 9, 2023

Goose – High Desert and Blue Mountains Zone Canada Goose part 2

Daily limit of 4 Canada Geese.

Dec 13, 2022
Jan 29, 2023

Goose – South Coast Zone Part 2

Daily bag limits of 6 canada geese, 10 white-fronted geese, and 20 white geese.

Dec 17, 2022
Jan 3, 2023

Goose – High Desert and Blue Mountains Zone White and White-fronted Goose part 2

Daily limit of 10 White-Fronted Geese and 20 White Geese.

Jan 16, 2023
Mar 10, 2023

Goose – Mid-Columbia Zone White and White-fronted Goose part 2

Daily limit of 10 White-Fronted Geese and 20 White Geese.

Feb 4, 2023
Feb 25, 2023

Goose – NW Zone Part 3

Daily bag limits of 4 canada geese, 10 white-fronted geese, and 20 white geese.

Feb 4, 2023
Mar 10, 2023

Goose – South Coast Zone Part 3

Daily bag limits of 6 canada geese, 10 white-fronted geese, and 20 white geese.

Feb 18, 2023
Mar 10, 2023

Grouse – Blue & Ruffed

Statewide. Daily bag limit of 3 for each species.

Sep 1, 2022
Jan 31, 2023

Grouse – Controlled Sage

Daily bag limit of 2. Season limit of 2. See regulations for open area hunt units.

Sep 10, 2022
Sep 18, 2022

Mountain Lion – General Statewide

Jan 1, 2022
Dec 31, 2022

Pheasant – Special fee hunt Fern Ridge WA

Fern Ridge WA Wildlife area. (See further restrictions, additional fees apply.)

Sep 12, 2022
Oct 9, 2022

Pheasant – Special fee hunt Denman WA

Denman WA Wildlife area. (See further restrictions, additional fees apply.)

Sep 19, 2022
Oct 7, 2022

Pheasant – Special fee hunt Sauvie Island WA

Sauvie Island WA Wildlife area. (See further restrictions, additional fees apply.)

Sep 19, 2022
Oct 2, 2022

Pheasant – Special fee hunt E.E. Wilson WA

E.E Wilson WA Wildlife area. (See further restrictions, additional fees apply.)

Sep 26, 2022
Oct 31, 2022

Pheasant – Rooster only

Statewide. Daily bag limit of 2 roosters.

Oct 8, 2022
Dec 31, 2022

Quail – Western California and Mountain Quail

Daily bag limit of 10 in aggregate.

Sep 1, 2022
Jan 31, 2023

Quail – Eastern California and Mountain

Daily bag limit of 10 (may not include more than 2 Mountain Quail)

Oct 8, 2022
Jan 31, 2023

Bighorn Sheep – Rocky Mtn – Any Legal Weapon Controlled

Aug 15, 2022
Oct 31, 2022

Bighorn Sheep – California – Any legal weapon controlled

Aug 15, 2022
Nov 20, 2022

Turkey – Eastern General

WMUs 46, 47, 48 (area south and east of the N Fork John Day Rvr), and 50.

Sep 1, 2022
Nov 30, 2022

Turkey – Western General

Units 14-30. Daily bag limit 1.

Oct 8, 2022
Jan 31, 2023

Turkey – Eastern General

WMUs 36 – 38, 40, 43 – 45, 48 (excluding Starkey Experimental Forest and Range enclosure), 49, 51, 52, 53 – 65, and 67 One turkey of either sex.

Oct 8, 2022
Nov 30, 2022

Turkey – Eastern General (Late season)

WMUs 46, 47, 48 (area south and east of the N Fork John Day Rvr), and 50.

Dec 1, 2022
Jan 31, 2023

Turkey – Eastern General (Late season)

WMUs 36 – 38, 40, 43 – 45, 48 (excluding Starkey Experimental Forest and Range enclosure), 49, 51, 52, 53 – 65, and 67 One turkey of either sex.

Dec 1, 2022
Jan 31, 2023

Turkey – Spring (Youth)

Statewide. Limit of 1 male turkey or turkey with visible beard.

Apr 8, 2023
Apr 9, 2023

Turkey – Spring General

Statewide. Limit of 1 male turkey or turkey with visible beard.

Apr 15, 2023
May 31, 2023

Chukar & Hungarian Partridge

Statewide. Daily bag limit of 8.

Oct 8, 2022
Jan 31, 2023
Licenses, Permits and Regulations
Hunting licenses, permits and regulations can be purchased on the official web site of Oregon Department of Fish & Wildlife.
Hunting GPS Maps
Oregon Hunting Map Layers App Overview Increase success as you layer BLM, forest service, private property and more over aerial imagery, and topographic basemaps, for the most accurate map on mobile device and desktop. See invisible property lines and seek permission with detailed private and government property boundaries and ownership names. View trails, roads and […]
Hunt Units
Hunting Layers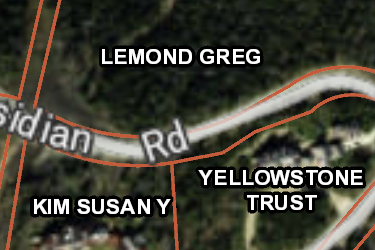 OR Private Lands
Over 1,500,000 parcels mapped by the onX team, this layer helps you know who the property owners are in Oregon. Tap any parcel to learn more info about the owner and acreage.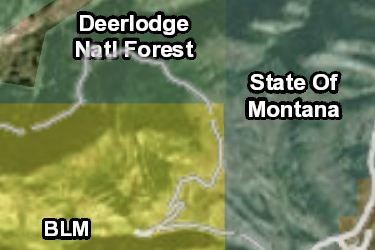 OR Gov Lands
onX has the most accurate public lands maps with over 35,000,000 acres in Oregon to help you plan your next adventure. Tap any public land parcel to learn more.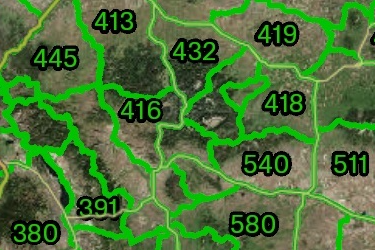 OR WMUs
Oregon Wildlife Management Units. Please hunt responsibly, obey all signage and have a safe legal hunt.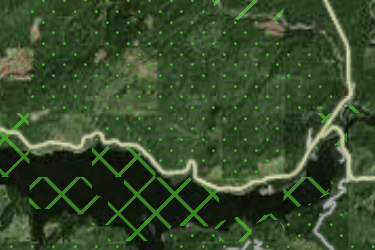 OR Possible Access
onX has mapped 5,300,000 acres of possible access lands in Oregon including timber companies and land conservation groups. Research rules on these private lands before recreating.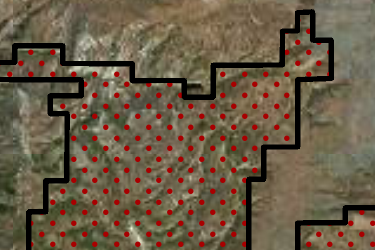 OR Access and Habitat Program
The Oregon Department of Fish and Wildlife Access and Habitat Program. All hunters are expected to know the rules of the program.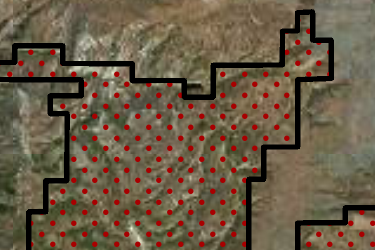 OR Travel Management Areas
Oregon Department of Fish and Wildlife Cooperative Travel Management Areas, Regulated Hunts, and Winter Range Closures. Refer to Oregon Big Game Regs for dates and info.

The #1 GPS Hunting App
975 million acres of public land
10,668 unique hunting units
421 map overlays and counting
5,000 game wardens approve