State Overview
Known For
Exceptional big game hunting on public land and private ranches
Terrain
High alpine mountain ranges, large rivers, and prairie in the east
Hunting Seasons
Season
Start Date
End Date

Antelope – Archery (900 Series)

Aug 15, 2022
Nov 13, 2022

Antelope – Archery

Sep 3, 2022
Oct 7, 2022

Antelope – General

Oct 8, 2022
Nov 13, 2022

Bear – Spring

The end date may vary by unit (May 31 – June 15). Check unit-specific regulations for closing dates.

Apr 15, 2022
Jun 15, 2022

Bear – Fall – Archery

Sep 3, 2022
Sep 14, 2022

Bear – Fall

Sep 15, 2022
Nov 27, 2022

Bison

These dates represent the "general" season dates. Check the individual hunting district regulations for the most accurate season dates and regulations.

Nov 15, 2022
Feb 15, 2023

Bobcat (Western/Southwestern)

Quota dependent.

Dec 1, 2021
Feb 15, 2022

Bobcat (Central/Eastern)

Quota dependent.

Dec 1, 2021
Mar 1, 2022

Coyote – Hunting

No limit. No closed season.

Jan 1, 2022
Dec 31, 2022

Sandhill Crane

Special permits.

Sep 1, 2022
Oct 30, 2022

Sandhill Crane

Over-the-counter. 3 daily and 9 in possession. Persons wishing to hunt Sandhill Cranes in the Central Flyway outside of the special license drawing areas must obtain a free permit available from all statewide Fish, Wildlife & Parks offices and license providers.

Oct 1, 2022
Nov 27, 2022

Deer – Backcountry Archery

Hunting Districts (150, 151, 280) *HD 316 does not have an Archery Only Season

Sep 3, 2022
Sep 14, 2022

Deer – Archery

Sep 3, 2022
Oct 16, 2022

Deer – Backcountry General

Hunting Districts (150, 151, 280, 316)

Sep 15, 2022
Nov 27, 2022

Deer – Youth Two-Day Hunt

Oct 20, 2022
Oct 21, 2022

Deer – General

Oct 22, 2022
Nov 27, 2022

Mourning Dove – Central and Pacific Flyway

15 daily and 45 in possession

Sep 1, 2022
Oct 30, 2022

Ducks – Pacific Flyway

Standard bag limit. Please note Pacific Flyway exceptions.

Oct 1, 2022
Dec 25, 2022

Ducks – Central Flyway

Zone 2. Bag limit: The daily bag limit is 6 ducks or mergansers. The daily bag limit may contain no more than 5 mallards of which no more than 2 may be hens, 3 wood ducks, 2 redheads, 2 hooded mergansers, 1 pintail, 2 canvasbacks and 1 scaup. During the first 9 days of the regular duck season in both Zones (Oct 1 – Oct 9), the daily bag may include 2 additional blue-winged teal. The possession limit may not exceed three times the daily bag limit of any species and sex.

Oct 1, 2022
Oct 9, 2022

Ducks – Central Flyway

Zone 1. Bag limit: The daily bag limit is 6 ducks or mergansers. The daily bag limit may contain no more than 5 mallards of which no more than 2 may be hens, 3 wood ducks, 2 redheads, 2 hooded mergansers, 1 pintail, 2 canvasbacks and 1 scaup. During the first 9 days of the regular duck season in both Zones (Oct 1 – Oct 9), the daily bag may include 2 additional blue-winged teal. The possession limit may not exceed three times the daily bag limit of any species and sex.

Oct 1, 2022
Jan 5, 2023

Ducks – Central Flyway

Zone 2 Bag limit: The daily bag limit is 6 ducks or mergansers. The daily bag limit may contain no more than 5 mallards of which no more than 2 may be hens, 3 wood ducks, 2 redheads, 2 hooded mergansers, 1 pintail, 2 canvasbacks and 1 scaup. During the first 9 days of the regular duck season in both Zones (Oct 1 – Oct 9), the daily bag may include 2 additional blue-winged teal. The possession limit may not exceed three times the daily bag limit of any species and sex.

Oct 22, 2022
Jan 17, 2023

Ducks – Pacific Flyway

Standard bag limit excluding scaup. Please note Pacific Flyway exceptions.

Dec 26, 2022
Jan 13, 2023

Elk – Shoulder Seasons

Dates vary, please check regulations.

Aug 15, 2022
Feb 15, 2023

Elk – Archery

These dates represent the "general" season dates. Check the individual hunting district regulations for the most accurate season dates and regulations.

Learn More
Sep 3, 2022
Oct 16, 2022

Elk – Backcountry Archery

Hunting Districts (150, 151, 280) *HD 316 does not have an Archery Only Season

Sep 3, 2022
Sep 14, 2022

Elk – Backcountry General

Hunting Districts (150, 151, 280, 316)

Sep 15, 2022
Nov 27, 2022

Elk – General

Oct 22, 2022
Nov 27, 2022

Swift Fox District 6

Quota dependent.

Nov 1, 2021
Jan 15, 2022

Mountain Goat

Some districts vary; check regulations for more information.

Sep 15, 2022
Nov 27, 2022

Goose – Central Flyway (Youth)

Only licensed youth ages 15 and under.

Sep 24, 2022
Sep 25, 2022

Goose – Pacific Flyway (Youth)

Only licensed youth ages 15 and under

Sep 24, 2022
Sep 25, 2022

Goose – Central Flyway

Zone 2. Daily limit: 20 white geese (Snow, Blue, Ross's) and 5 dark geese (all other geese). The possession limit is three times the daily bag limit.

Oct 1, 2022
Oct 9, 2022

Goose – Central Flyway

Zone 1. Daily limit: 20 white geese (Snow, Blue, Ross's) and 5 dark geese (all other geese). The possession limit is three times the daily bag limit.

Oct 1, 2022
Jan 13, 2023

Goose – Pacific Flyway

Daily limit: 20 white geese (Snow, Blue, Ross's) and 5 dark geese (all other geese). The possession limit is three times the daily bag limit.

Oct 1, 2022
Jan 13, 2023

Goose – Central Flyway

Zone 2. Daily limit: 20 white geese (Snow, Blue, Ross's) and 5 dark geese (all other geese). The possession limit is three times the daily bag limit.

Oct 22, 2022
Jan 25, 2023

Sharp-Tailed Grouse

Bag Limit: 4 daily

Sep 1, 2021
Jan 1, 2022

Mountain Grouse

Bag Limit: 3 in aggregate daily. Possession limit is four times the daily bag limit.

Sep 1, 2022
Jan 1, 2023

Sage Grouse

Bag Limit: 2 daily. Possession limit is two times the daily bag limit.

Sep 1, 2022
Sep 30, 2022

Moose

These dates represent the "general" season dates. Check the individual hunting district regulations for the most accurate season dates and regulations.

Sep 15, 2022
Nov 27, 2022

Mountain Lion – Archery without dogs

Sep 3, 2022
Oct 16, 2022

Mountain Lion – Fall without dogs

• Resident and nonresident hunters with a General Mountain Lion License, a Limited Special Mountain Lion License OR an Unlimited Special Lion License may harvest any legal lion in any open lion management unit statewide during the fall season without dogs. • Use of dogs is prohibited during the fall season. • The fall mountain lion season will close: -On November 27, 2022, OR -When the harvest reaches a number nearest to 20 percent of the quota. In all areas, the combined archery only and fall season without dogs, male and female mountain lion harvest from all license holders

Oct 22, 2022
Nov 27, 2022

Mountain Lion – Winter (with hounds)

When a male quota, female quota/subquota, or overall quota is reached in a LMU, the mountain lion season for that subquota or quota in that lion management unit will close upon 24-hours notice, but no later than April 14.

Dec 1, 2022
Apr 14, 2023

Mountain Lion – Winter (with hounds)

Hunters need to check harvest closure information frequently, for updated information.

Dec 1, 2022
Apr 14, 2023

Pheasant (Youth)

Legally licensed youth ages 15 and under when accompanied by a nonhunting adult at least 18 years of age. Mentors for Apprentice Hunters must be at least 21 years of age.

Sep 24, 2022
Sep 25, 2022

Pheasant – General

Bag Limit: 3 cock pheasants daily. Possession limit is three times the daily bag limit.

Oct 8, 2022
Jan 1, 2023

Sheep – Archery

These dates represent the "general" season dates. Check the individual hunting district regulations for the most accurate season dates and regulations.

Sep 3, 2022
Sep 14, 2022

Sheep – General

These dates represent the "general" season dates. Check the individual hunting district regulations for the most accurate season dates and regulations.

Sep 15, 2022
Nov 27, 2022

Turkey – Spring

Male Wild Turkey. Shotgun/Archery only.

Apr 15, 2022
May 31, 2022

Turkey – Fall

Either-sex Wild Turkey. Not valid in Region 4.

Sep 1, 2022
Jan 1, 2023

Partridge

Hungarian and Chukar Partridge. Bag Limit: 8 in aggregate daily

Sep 1, 2021
Jan 1, 2022

Wolf – Archery

Sep 4, 2021
Sep 14, 2021

Wolf – General Rifle

Resident and nonresident hunters and trappers may harvest any wolf in any open WMU statewide during the archery only, general and trapping seasons. A person can take up to 20 wolves with no more than 10 via hunting and no more than 10 via trapping (maximum harvest of 20 wolves per person). For hunting, a separate license is required for each wolf. For trapping, only a Trapping License is required.

Sep 15, 2021
Mar 15, 2022

Wolf – Trapping

A person can take up to 20 wolves with no more than 10 via hunting and no more than 10 via trapping (maximum harvest of 20 wolves per person). For hunting, a separate license is required for each wolf. For trapping, only a Trapping License is required.

Nov 29, 2021
Mar 15, 2022
Licenses, Permits and Regulations
Hunting licenses, permits and regulations can be purchased on the official web site of Montana Fish, Wildlife, & Parks.
Hunting GPS Maps
Montana Hunting Map Layers App Overview Increase success as you layer BLM, forest service, private property and more over aerial imagery, and topographic basemaps, for the most accurate map on mobile device and desktop. See invisible property lines and seek permission with detailed private and government property boundaries and ownership names. View trails, roads and […]
Hunting Districts
Hunting Layers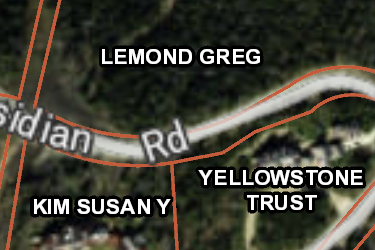 MT Private Lands
Over 540,000 parcels mapped by the onX team, this layer helps you know who the property owners are in Montana. Tap any parcel to learn more info about the owner and acreage.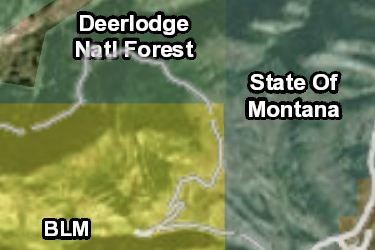 MT Gov Lands
onX has the most accurate public lands maps with over 40,000,000 acres in Montana to help you plan your next adventure. Tap any public land parcel to learn more.

MT Hunting Districts
Antelope, Bighorn Sheep, Bison, Bear, Deer/Elk/Mountain Lion, Fisher, Wolf, Moose, Mountain Goat, Trapping, Turkey, Migratory Bird, Upland Bird, and Swan Hunting Districts.
Includes 16 Sublayers
Antelope Hunt District
Bighorn Sheep Hunt District
Bison Hunt District
Black Bear Hunt District
Deer / Elk / Lion Hunt District
Fisher Mgmt Unit
Gray Wolf Hunt District
Moose Hunt District
Mtn Lion Mgmt Unit
Mtn Goat Hunt District
Trapping Districts
Spring Turkey Hunt District
Fall Turkey Hunt District
Migratory Bird Hunt District
Swan Hunt District
Upland Game Bird Hunt District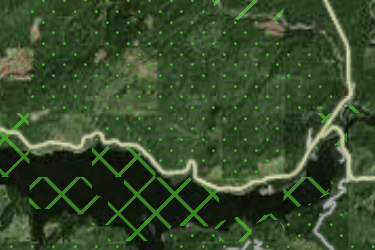 MT Possible Access
onX has mapped 1,100,000 acres of possible access lands in Montana including timber companies and land conservation groups. Research rules on these private lands before recreating.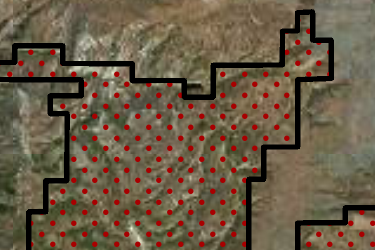 MT Block Management
The Montana Fish, Wildlife and Parks Block Management. All hunters are expected to know the rules of the program. Please hunt responsibly and have a safe legal hunt.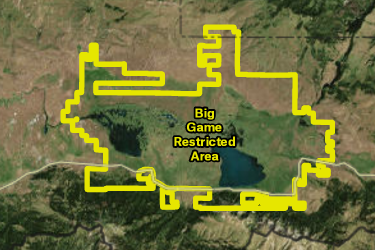 MT Restricted Areas
This layer depicts areas with harvest limitations. Restrictions may include complete or partial closures, or weapon restrictions.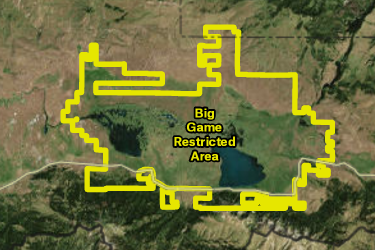 CWD Surveillance and Monitoring Areas
CWD Surveillance and Monitoring Areas. In these specific areas, hunters are asked to voluntarily submit a sample from their animal.

MT Hunting Districts Portions
Montana Hunting District Portions are a sub unit of the hunting district that has its own given tag or special regulations compared to the corresponding hunting district.
Includes 9 Sublayers
Bison Portions
Elk Portions
Mtn Goat Portions
Moose Portions
Mule Deer Portions
Upland Bird Portions
Whitetailed Deer Portions
Furbearer Portions
Migratory Bird Portions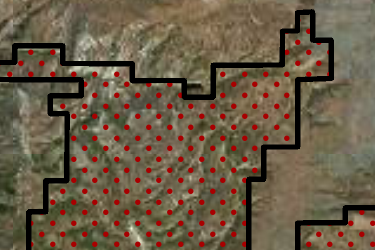 MT Upland Game Bird Project
The Montana Fish, Wildlife and Parks Upland Bird Game Projects (Open Fields program). All hunters are expected to know the rules of the program.

MT Big Game Distribution
Montana Various Big Game Winter and General Distributions
Includes 11 Sublayers
Whitetail Deer
Mule Deer
Elk
Mountain Lion
Ruffed Grouse
Spruce Grouse
Sharptail Grouse
Hungarian Partridge
Sage Grouse
Dusky Grouse
Turkey

The #1 GPS Hunting App
975 million acres of public land
10,668 unique hunting units
421 map overlays and counting
5,000 game wardens approve