Overview
Known For
Largest elk population in the United States
Terrain
Mountains, desert canyons, mesas to the west and vast plains to the east
Hunting Seasons
Season
Start Date
End Date

Antelope – Archery (Bucks Only)

over-the-counter

Aug 15, 2022
Aug 31, 2022

Antelope – Archery (Either Sex)

over-the-counter

Sep 1, 2022
Sep 20, 2022

Antelope – Muzzleloader

Sep 21, 2022
Sep 29, 2022

Antelope – Rifle

Limited Draw.

Oct 1, 2022
Oct 9, 2022

Bear (Add-on)

Archery and Muzzleloader Add-On Bear licenses are available in unlimited numbers. Hunters can 'add-on' an OTC bear license for archery or muzzleloader seasons if they hold a deer or elk license for the same method of take and at least one unit overlaps.

Sep 2, 2022
Sep 30, 2022

Bear – Archery

over-the-counter and/or limited

Sep 2, 2022
Sep 30, 2022

Bear – Rifle (September)

Limited Draw.

Sep 2, 2022
Sep 30, 2022

Bear – Muzzleloader

Licenses are over-the-counter with caps.

Sep 10, 2022
Sep 18, 2022

Bear – Rifle (1st season)

over-the-counter and/or limited

Oct 15, 2022
Oct 19, 2022

Bear – Rifle (2nd season)

over-the-counter and/or limited

Oct 29, 2022
Nov 6, 2022

Bear – Rifle (3rd Season)

over-the-counter and/or limited

Nov 12, 2022
Nov 18, 2022

Bear – Rifle (4th season)

over-the-counter and/or limited

Nov 23, 2022
Nov 27, 2022

Coyote

No limit. No closed season

Jan 1, 2022
Dec 31, 2022

Sandhill Crane

East of the Continental Divide except North Park (Jackson County) and San Luis Valley.

Oct 3, 2022
Nov 29, 2022

Deer – Archery

West of I-25 and Unit 140.

Sep 2, 2022
Sep 30, 2022

Deer – Muzzleloader

Units: 1-86, 140, 161-861.

Sep 10, 2022
Sep 18, 2022

Deer – 1st Plains Archery

Units: 87-139, 141-145, east of I-25.

Oct 1, 2022
Oct 28, 2022

Deer – Plains Muzzleloader

Units: 87-139, 141-147, east of I-25.

Oct 10, 2022
Oct 18, 2022

Deer – 2nd Rifle

Combined deer and elk. (Third elk rifle season.)

Oct 29, 2022
Nov 6, 2022

Deer – 1st Rifle

Combined deer and elk. (Second elk rifle season.)

Oct 29, 2022
Nov 6, 2022

Deer – Plains Rifle

Units: 87-139, 141-147, east of I-25.

Oct 29, 2022
Nov 8, 2022

Deer – 2nd Plains Archery

Units: 87-139, 141-145, east of I-25.

Nov 9, 2022
Nov 30, 2022

Deer – 3rd Rifle

Nov 12, 2022
Nov 18, 2022

Deer – 4th Rifle

Nov 23, 2022
Nov 27, 2022

Deer – Late Plains Rifle

Units: 87-139, 141-147, east of I-25.

Dec 1, 2022
Dec 14, 2022

Deer – 3rd Plains Archery

Units: 87-139, 141-145, east of I-25.

Dec 15, 2022
Dec 31, 2022

Mourning Dove and White-Winged Dove

Statewide. Eurasian-collared dove ONLY can be hunted year-round.

Sep 1, 2022
Nov 29, 2022

Duck – Teal

Lake and Chaffee counties, and all areas east of I-25.

Sep 10, 2022
Sep 18, 2022

Duck – Eastern Zone

See regulations for zone boundaries.

Oct 1, 2022
Jan 13, 2023

Duck – Western Zone 1

West of Continental Divide not included in the Eastern Zone.

Oct 1, 2022
Oct 18, 2022

Duck – Mountain/Foothills Zone 1

West of I-25 and east of Continental Divide, except El Paso, Pueblo, Huerfano and Las Animas counties.

Oct 1, 2022
Nov 27, 2022

Duck – Northeast Zone 1

East of I-25 and North of I-70.

Oct 8, 2022
Nov 27, 2022

Duck – Southeast Zone

East of I-25 and south of I-70, and all of El Paso, Pueblo, Huerfano and Las Animas counties.

Oct 28, 2022
Jan 31, 2023

Duck – Western Zone 2

West of Continental Divide not included in the Eastern Zone.

Nov 6, 2022
Jan 31, 2023

Duck – Northeast Zone 2

East of I-25 and North of I-70.

Dec 18, 2022
Jan 31, 2023

Duck – Mountain/Foothills Zone 2

West of I-25 and east of Continental Divide, except El Paso, Pueblo, Huerfano and Las Animas counties.

Dec 25, 2022
Jan 31, 2023

Elk – Archery

West of I-25 and Unit 140.

Sep 2, 2022
Sep 30, 2022

Elk – Muzzleloader

Sep 10, 2022
Sep 18, 2022

Elk – 1st Rifle

Separate limited elk.

Oct 15, 2022
Oct 19, 2022

Elk – 2nd Rifle

Combined elk and deer.

Oct 29, 2022
Nov 6, 2022

Elk – 3rd Rifle

Combined elk and deer.

Nov 12, 2022
Nov 18, 2022

Elk – 4th Rifle

Combined limited elk and deer.

Nov 23, 2022
Nov 27, 2022

Mountain Goat

Hunt dates vary by license type and hunt location. See hunt tables and maps for details, pages 7–11 in sheep and goat regulation pdf. Some licenses are valid only for specific dates

Sep 6, 2022
Oct 31, 2022

Goose – Light Goose Conservation Order

East of I-25. NOTE: The 2022-2023 Colorado Small Game and Waterfowl Hunting Regulations Brochure comes out in August annually. Season dates and fees are updated below at this time. https://cpw.state.co.us/thingstodo/Pages/WaterfowlDatesFees.aspx

Feb 14, 2022
Apr 30, 2022

Goose – Early Pacific

West of the Continental Divide.

Sep 1, 2022
Sep 9, 2022

Goose – Central Flyway San Luis Valley Season 1

Dark Goose. Alamosa, Conejos, Costilla and Rio Grande counties, and the parts of Archuleta, Hinsdale, Mineral, Saguache and San Juan counties east of the Continental Divide.

Oct 1, 2022
Oct 19, 2022

Goose – Pacific Flyway Eastern Zone

Check regulations for zone definition.

Oct 1, 2022
Jan 4, 2023

Goose – Central Flyway South Park Season 1

Dark Goose. : Chaffee, Custer, Fremont, Lake, Park and Teller counties.

Oct 1, 2022
Jan 13, 2023

Goose – Central Flyway North Park Season

Dark Goose.

Oct 1, 2022
Jan 13, 2023

Goose – Pacific Flyway Western Zone 1

West of the Continental Divide not included in Eastern Zone.

Oct 1, 2022
Oct 9, 2022

Goose – Central Flyway South Park Season 2

Light Goose. : Chaffee, Custer, Fremont, Lake, Park and Teller counties.

Oct 29, 2022
Feb 12, 2023

Goose – Central Flyway North Park Season 2

Jackson County. Light Goose.

Oct 29, 2022
Feb 12, 2023

Goose – San Luis Valley Season 3

Light Goose. Alamosa, Conejos, Costilla and Rio Grande counties, and the parts of Archuleta, Hinsdale, Mineral, Saguache and San Juan counties east of the Continental Divide.

Oct 29, 2022
Feb 12, 2023

Goose – Central Flyway Regular Season 2

Light Goose. East of the Continental Divide, except areas designated as part\nof the special seasons below that include: Northern Front Range,\nNorth Park, San Luis Valley and South Park.

Oct 29, 2022
Feb 12, 2023

Goose – Central Flyway Regular Season 1

Dark Goose. East of the Continental Divide, except areas designated as part\nof the special seasons below that include: Northern Front Range,\nNorth Park, San Luis Valley and South Park.

Oct 31, 2022
Feb 12, 2023

Goose – Pacific Flyway Western Zone 2

West of the Continental Divide not included in Eastern Zone.

Nov 6, 2022
Jan 31, 2023

Dusky (Blue) Grouse

West of I-25 only.

Sep 1, 2022
Nov 28, 2022

Sharp-Tailed Grouse

Only GMUs 4, 5, 12, 13, 14, 131, 211, 214 and 441

Sep 1, 2022
Sep 19, 2022

Sage Grouse (Season 2)

Only GMUs 6, 16, 17, 161, 171 (North Park)

Sep 11, 2022
Sep 12, 2022

Sage Grouse (Season 1)

GMUs 2, 3, 11, 13, 18 except east of Colo. 125 in Grand County, 27, 28 except north and east of Grand CR 50 (Church Park Rd.) and U.S. 40, 37, 181, 201, 211, 301 and 441.

Sep 11, 2022
Sep 17, 2022

Moose – Muzzleloader

Sep 10, 2022
Sep 18, 2022

Moose – Archery

Sep 10, 2022
Sep 30, 2022

Moose – Rifle

Oct 1, 2022
Oct 14, 2022

Pheasant (West)

West of I-25

Nov 13, 2022
Jan 2, 2023

Pheasant (East)

East of I-25

Nov 13, 2022
Jan 31, 2023

Quail (Season 2)

East of I-25 and north of I-70 from I-25 east to Byers and Hwy. 36 from Byers to Kansas.

Nov 13, 2021
Jan 2, 2022

Quail (Season 3)

West of I-25 except those areas west of I-25 in Pueblo, Fremont, Huerfano, El Paso and Las Animas counties.

Nov 13, 2022
Jan 2, 2023

Quail (Season 1)

East of I-25 and south of I-70 from I-25 to Byers and Hwy. 36 from Byers to Kansas, and the parts of the following counties that are west of I-25: Pueblo, Fremont, Huerfano, El Paso and Las Animas counties.

Nov 13, 2022
Jan 31, 2023

Rocky Mountain Bighorn Sheep

Hunt dates vary by license type and hunt location. See hunt tables and maps for details, pages 7–11 in sheep and goat regulation pdf. Some licenses are valid only for specific dates.

Aug 1, 2022
Dec 31, 2022

Desert Bighorn Sheep

Hunt dates vary by license type and hunt location. See hunt tables and maps for details, pages 7–11 in sheep and goat regulation pdf. Some licenses are valid only for specific dates.

Nov 1, 2022
Nov 30, 2022

Turkey – Spring

Hunt dates vary by license type and hunt location.

Apr 9, 2022
May 31, 2022

Turkey – Fall

Hunt dates vary by license type and hunt location.

Sep 1, 2022
Oct 28, 2022

Turkey – Late Season

Hunt dates vary by license type and hunt location.

Dec 15, 2022
Jan 15, 2023

Chukar Partridge

Sep 1, 2022
Nov 30, 2022

White-tailed Ptarmigan (Season 2)

Only GMUs 44, 45, 53, 54, 66, 67, 68, 70, 71, 74-81, 444 and 751

Sep 11, 2022
Nov 28, 2022

White-tailed Ptarmigan (Season 1)

Statewide except GMUs 44, 45, 53, 54, 66, 67, 68, 70, 71, 74-81, 444 and 751

Sep 11, 2022
Oct 3, 2022

Greater Prairie Chicken

Only GMUs 93, 97, 98, 100, 101, 102, 103, and 109, and all of Morgan Co., and those portions E of Colo. 71, and S of Colo. 14 and Hwy. 138.

Oct 1, 2022
Jan 31, 2023
Licenses, Permits and Regulations
Hunting licenses, permits and regulations can be purchased on the official web site of Colorado Parks & Wildlife.
Hunting GPS Maps
California Hunting Map Layers App Overview Increase success as you layer BLM, forest service, private property and more over aerial imagery, and topographic basemaps, for the most accurate map on mobile device and desktop. See invisible property lines and seek permission with detailed private and government property boundaries and ownership names. View trails, roads and […]
Game Management Units
Hunting Layers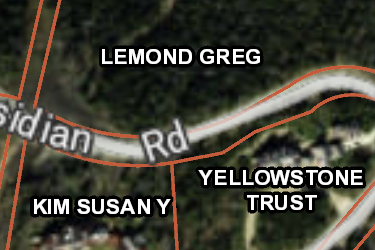 CO Private Lands
Over 2,100,000 parcels mapped by the onX team, this layer helps you know who the property owners are in Colorado. Tap any parcel to learn more info about the owner and acreage.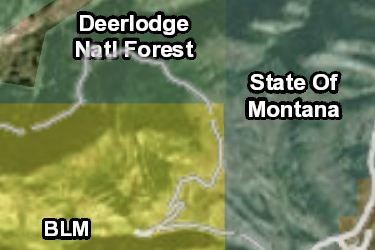 CO Gov Lands
onX has the most accurate public lands maps with over 29,000,000 acres in Colorado to help you plan your next adventure. Tap any public land parcel to learn more.

CO GMUs
Colorado Big Game, Bighorn Sheep and Mountain Goat Game Management Units. Please hunt responsibly, obey all signage and have a safe legal hunt.
Includes 3 Sublayers
Big Game Mgmt Units
Bighorn Sheep Mgmt Units
Mtn. Goats Mgmt Units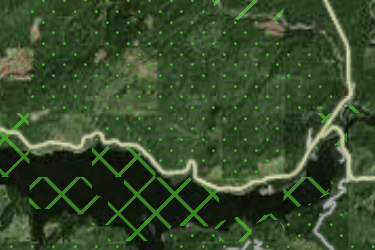 CO Possible Access
onX has mapped 89,000 acres of possible access lands in Colorado including timber companies and land conservation groups. Research rules on these private lands before recreating.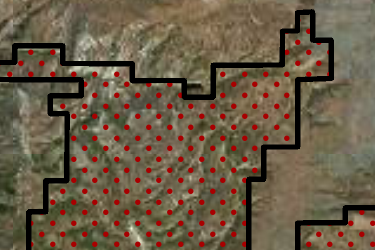 CO Walk In Access
Colorado Parks and Wildlife WalkIn Access Lands show CRP grasslands, sandsage, cholla rangelands, and cultivated cropland. All hunters are expected to know the rules of the program

CO Species Activity
Big Game Migration and Species Data for the State of Colorado.
Includes 9 Sublayers
Elk
Whitetail Deer
Bighorn Sheep
Black Bear
Moose
Mountain Goat
Mule Deer
Pronghorn
Turkey

The #1 GPS Hunting App
975 million acres of public land
10,668 unique hunting units
421 map overlays and counting
5,000 game wardens approve