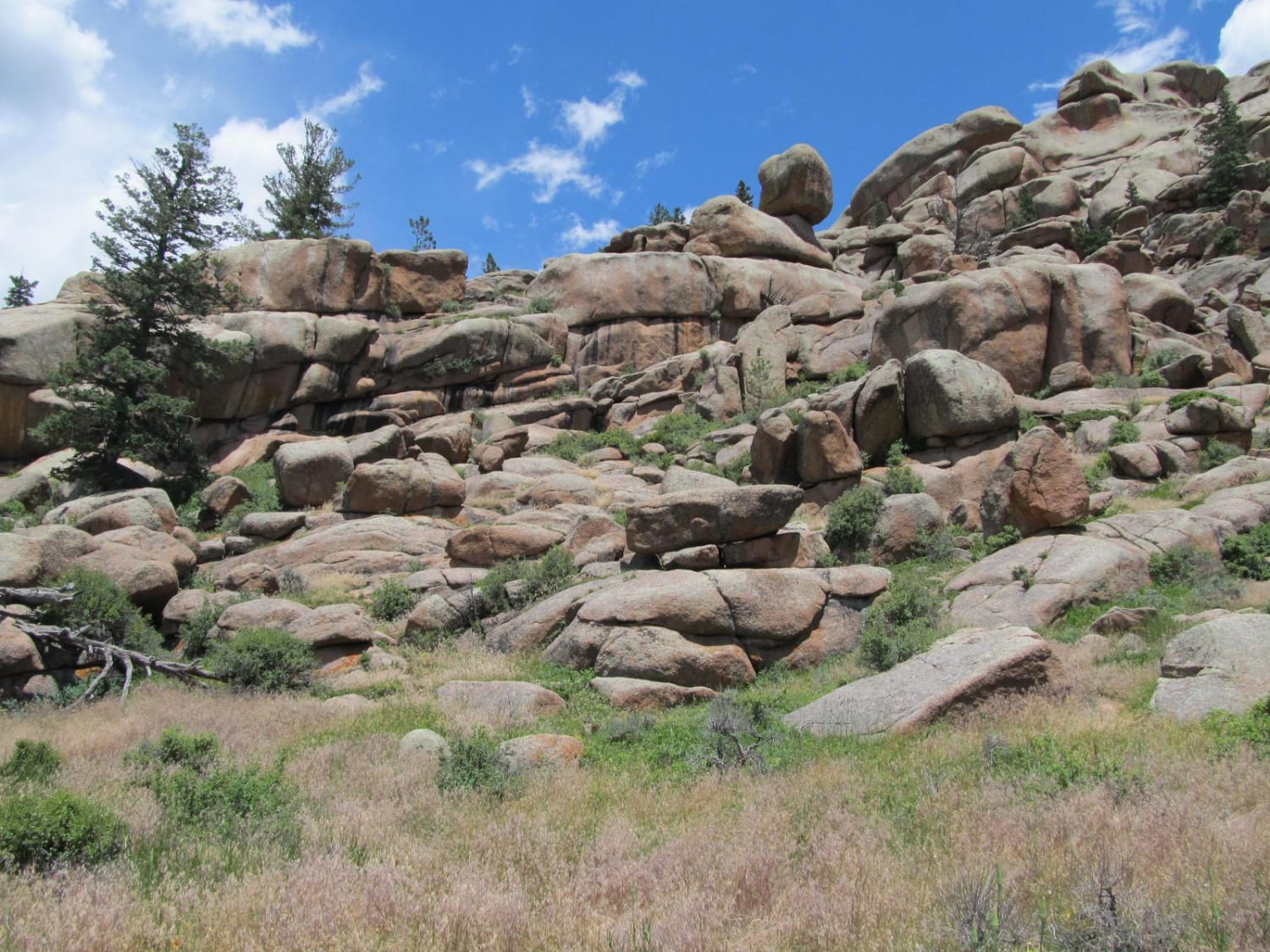 12
Trail Overview
This easy-to-drive backroad cuts through the unique Vedauwoo area of the Medicine Bow National Forest where you'll discover huge piles of ancient Sherman granite. This route offers a tour of these intriguing rock structures while also providing access to a Forest Service campground and recreation area, dozens of dispersed camping sites, and hiking trails. You'll pass Middle Crow Creek and its numerous ponds formed by beaver lodges. There are also several side tracks that can be driven to further explore the area, find a picnic spot, or just park and head out on foot. For more four-wheeling, check out the many miles of secondary roads found on the north side of HWY 210.
Difficulty
The main trunk road through the Vedauwoo area has a wide maintained gravel surface that is easy to drive. However, soft shoulders sometimes pulls vehicles off of the road if driven too close to the edge. Many of the rougher side roads have dips, mud, ruts, and rocks that require a 4x4 vehicle.
History
The word Vedauwoo (pronounced vee-da-voo) is an Arapahoe Indian word that means "Earthborn."
Status Reports
Cisco Castro
Jul 17, 2023
Connor Fitzpatrick
Jun 06, 2023