Red Gulch-Alkali Byway
Best Time
Spring, Summer, Fall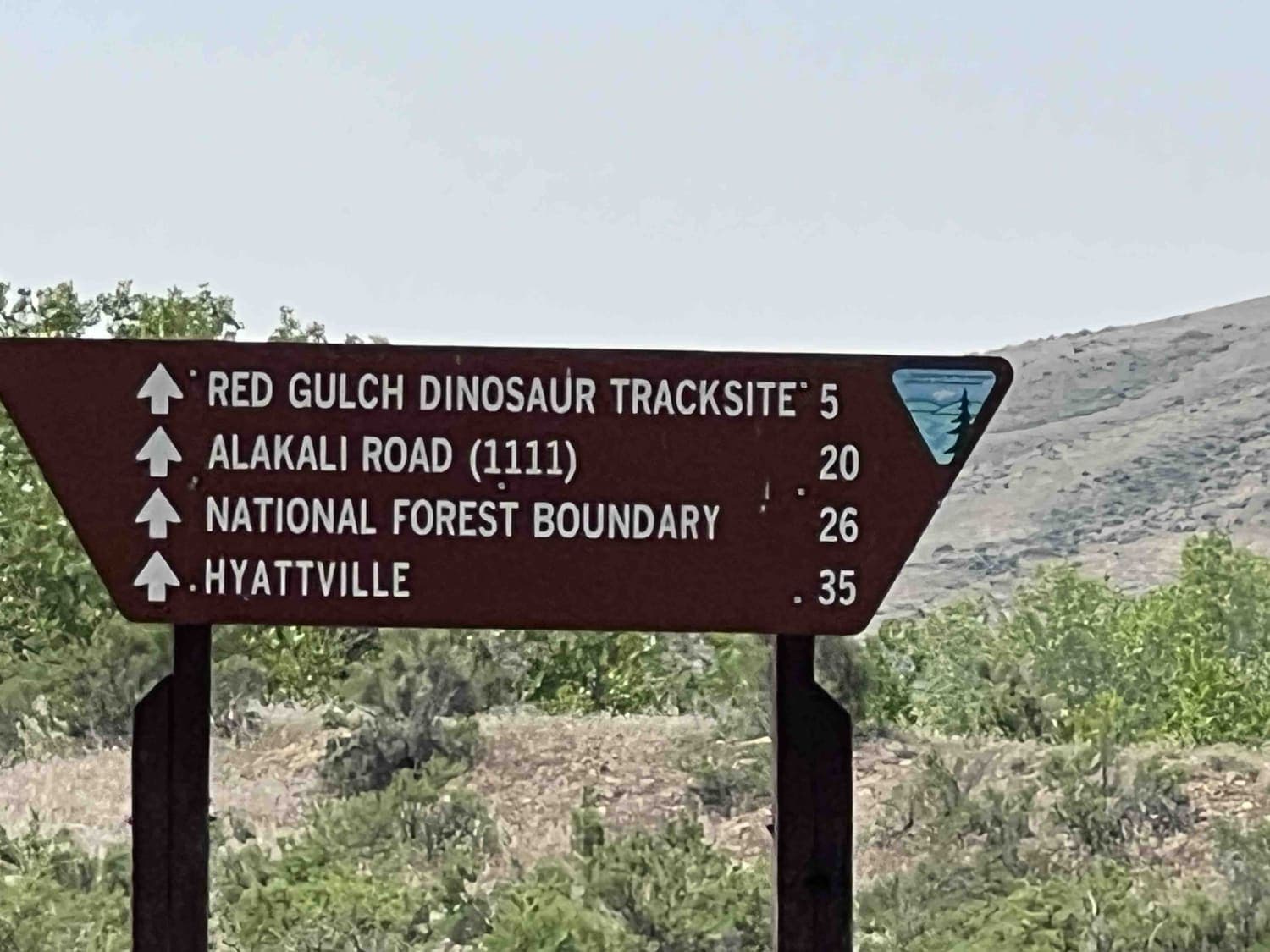 11
Trail Overview
This is a 32-mile trek through the foothills of the Big Horn mountains. This is a National Back Country Byway that crosses mostly BLM land, parallels private land and crosses private land several times but this is a dedicated road. The road is dirt and recommends a high clearance vehicle. 4wd is recommended if there has been recent rain in the area. the road can have ruts and washed-out areas. This is a scenic drive and can take as little as 1 hour or 3 depending on the amount of time you stop to sightsee. 5 miles into the trail from the north you will find the Red Gulch Dinosaur Track site.
Difficulty
A dirt road may become slimy if it has rained recently, ruts may contain mud, and washouts are possible.
History
The trail was first established by Native Americans and later used by white fur trappers and ranchers. The ranchers used the trails to move supplies and get timber from the forests. The trails were used to develop the first mail service to the Big Horn Basin.
Status Reports
There are no status reports yet for this trail.