Outlaw Cave
Best Time
Spring, Summer, Fall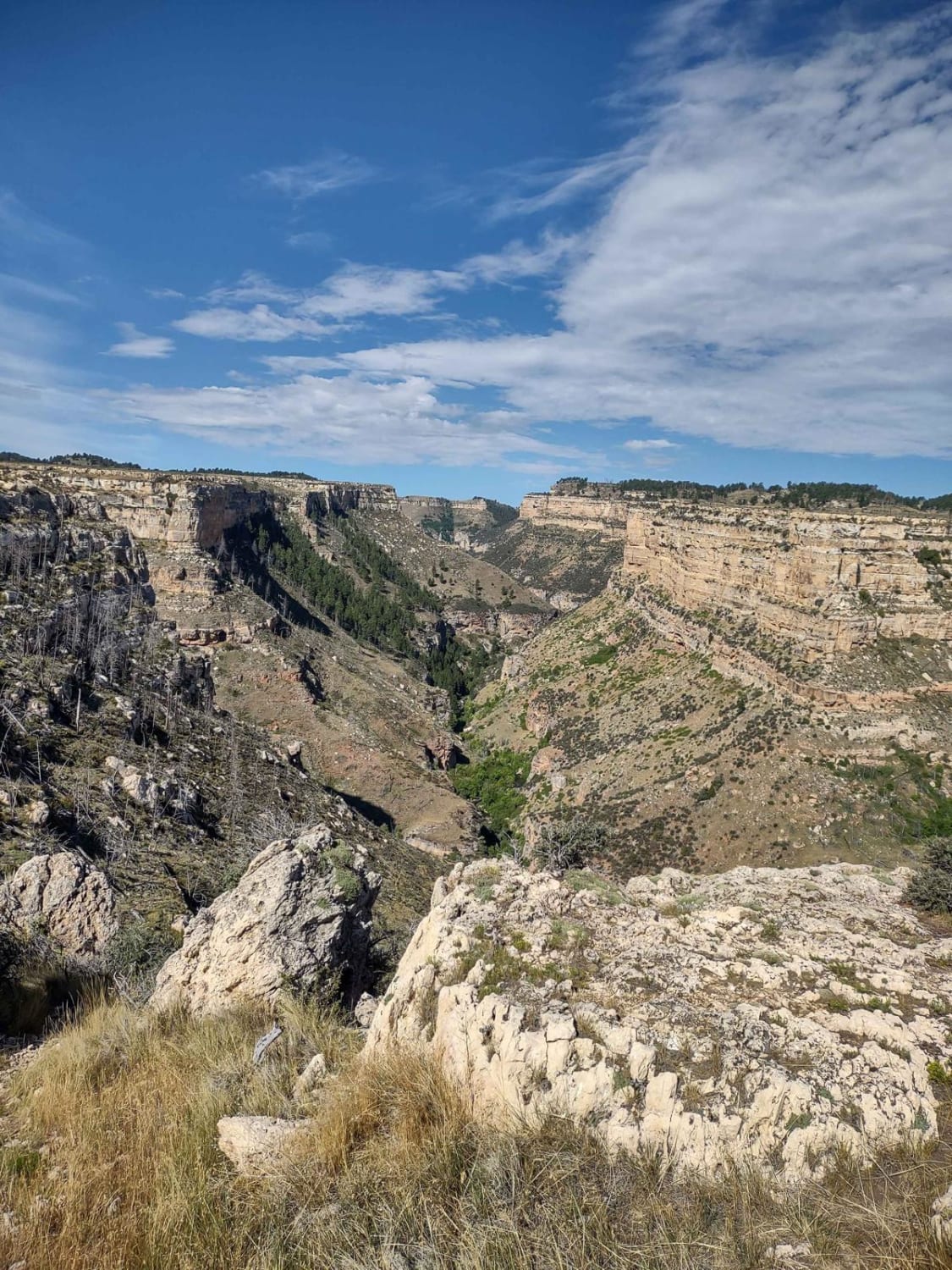 17
Trail Overview
An easy 9-mile trail, using gravel roads leading to the Outlaw Cave Campground/parking area. From Kaycee, take Mayoworth Road west to Barnum Road. Take Barnum Road south to where it turns into dirt. You can stage here around this area called Barnum, and then you take Barnum Mountain Road on this track.You will pass by fantastic red rock walls and spires. Going early in the day gives you the opportunity to see wild turkeys, deer, and other wildlife. For the truly adventurous, you can hike to the bottom of Outlaw Canyon. The hike is roughly 1.25 miles round trip, and you go down about 750 feet in elevation.You can fish the Middle Fork of the Powder River at the bottom of Outlaw Canyon. It's a favorite spot for fly fishermen.And if you decide to hike down in, beware of putting your hands in a hole in the rock or moving rocks around. There are Rattlesnakes in this area. Locals suggest, if you are bitten, to get to a place where the helicopter can land, and call Life Flight with your coordinates. Wyoming has a fund to pay for the helicopter ride out for anyone who is injured in the backcountry.
Difficulty
From the staging area in Barnum to the Canyon, you take gravel roads. There is nothing hard about the route, and you can get to the campground and trailhead even in a passenger car. Take your SXS or High Clearance 4x4 to go beyond the campground up onto the Outlaw Canyon rim.
History
More than a century ago, outlaws sought protection and security from the law by hiding among the steep and massive canyon walls of Outlaw Canyon.
Technical Rating