Railroad Canyon
Best Time
Spring, Summer, Fall, Winter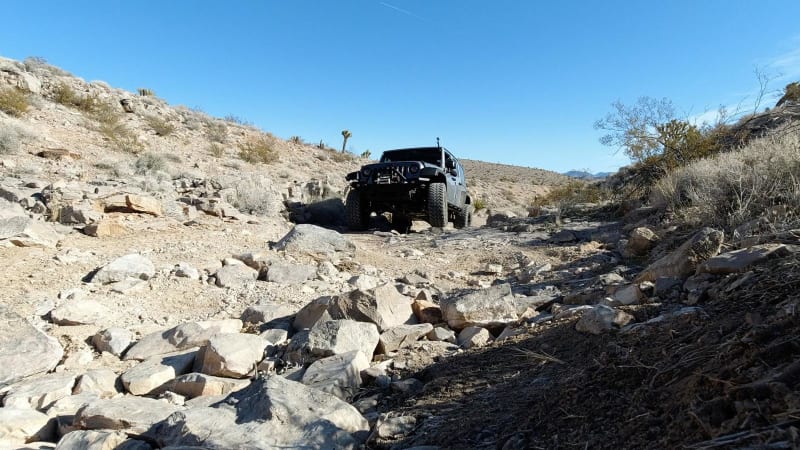 12
Trail Overview
Railroad Canyon is a moderate trail just south of Las Vegas. It begins by crossing underneath the railroad tracks at a tunnel built in 1929. You then roll through a series of hills with great desert views until you reach a challenging wash section. Turn around here if you don't have a lift and off-road tires. If you choose to enter the wash, be prepared to traverse several ledges and small waterfalls as you head deeper into the desert. Either way, you are treated to fantastic desert scenery.
Difficulty
Most of the trail is easy dirt road. if you enter the wash, there are several ledges and waterfalls to climb. Nothing a stock Jeep can't make, but a small lift and larger off-road tires are recommended.
Get the App
Find Off-Road Trails
Unlock more information on Railroad Canyon.