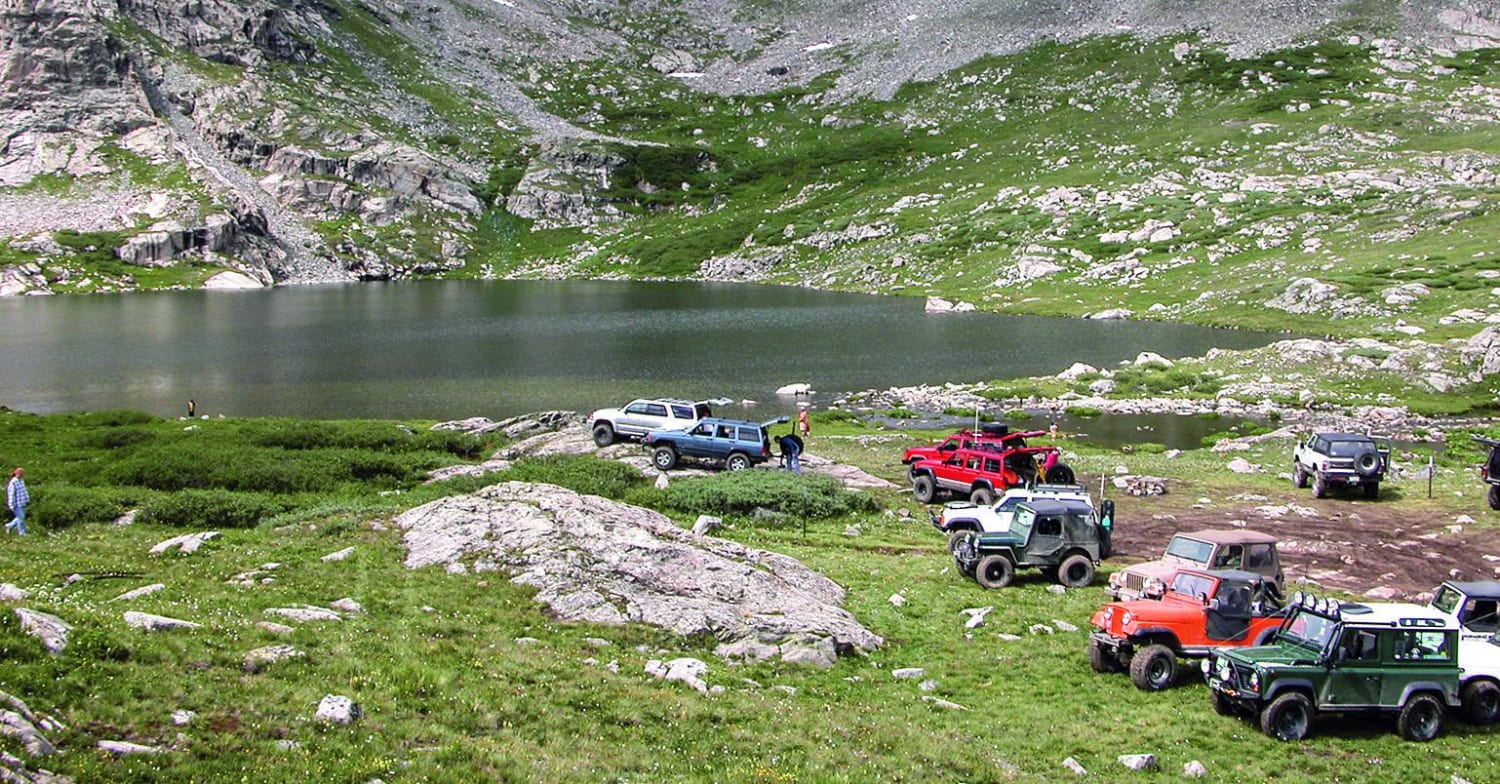 6
Trail Overview
Be sure to bring your camera on this beautiful climb through a valley and to an alpine lake with a waterfall. Enjoy the wildflowers and some great fishing. This trail will also take you directly under Magnolia Mill.
Difficulty
Difficult. Several large rock obstacles require careful tire placement. Very narrow in spots with tight brush that can scratch paint, especially when squeezing by other vehicles. Water rushes down the trail during early-season snowmelt. Last mile climbs Bowling Ball Hill to lake. Airing down helps to avoid sliding sideways.
History
In the 1860s, a town called Montgomery filled the mouth of this massive valley at the base of Mt. Lincoln. At its peak, the town consisted of over 150 cabins and buildings, which are now buried under the waters of Montgomery Reservoir. The only thing left standing is the Magnolia Mill. You can't miss it because the trail passes directly under it. The metal construction of the building would suggest that it was modernized and used at a later date.
Technical Rating