Wheeler Geologic - via Alder Creek (FS610)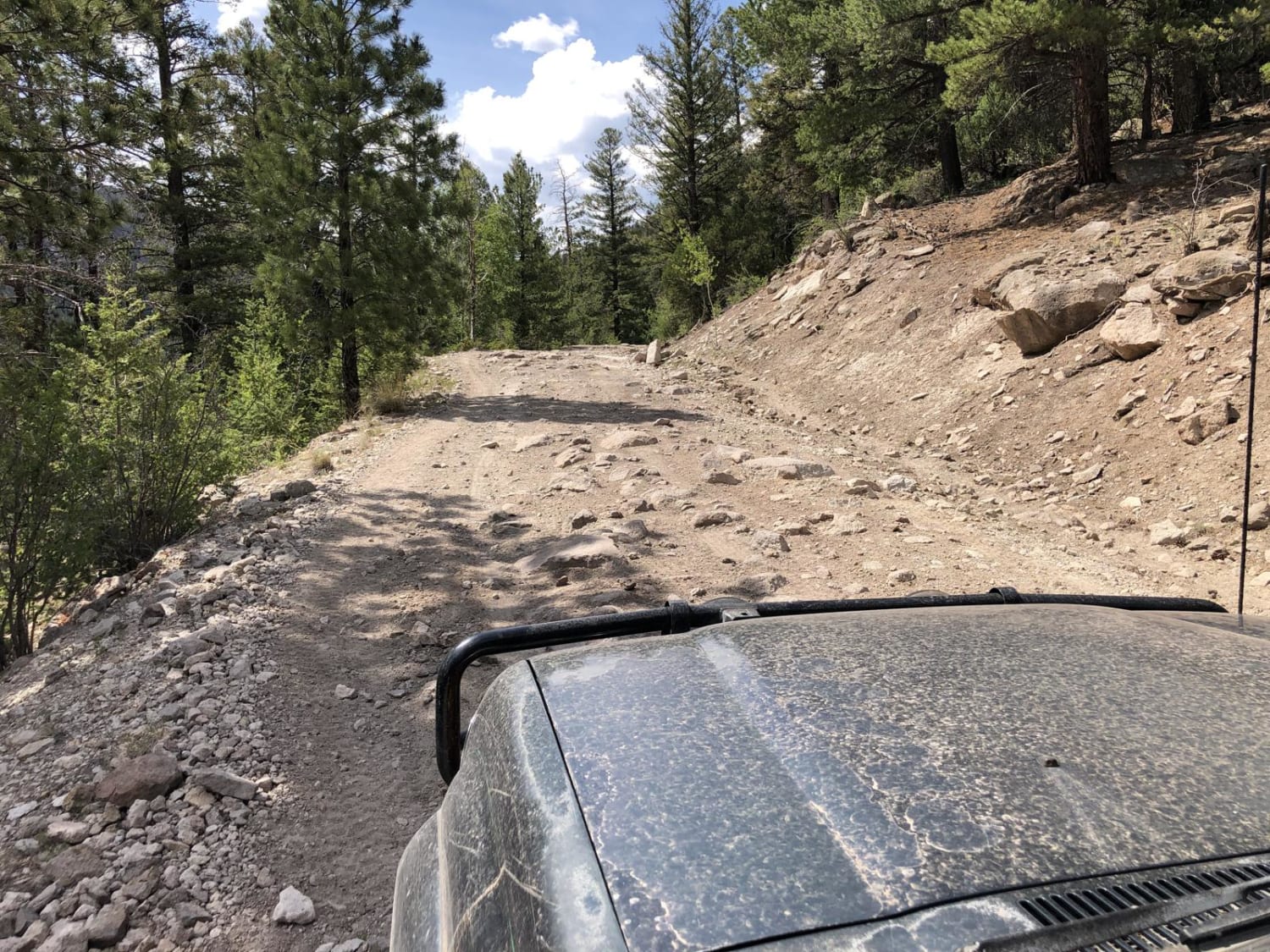 8
Trail Overview
Plan for a long and scenic day, or camp and make it an overnight or more. You can exit by Pool Table Road if you wish. There are no particular obstacles but a varying surface from smooth to loose large and small rock, to eroded, rutted, muddy areas and a few small stream crossings. Most of the trail is above 9,000 feet, going as high as nearly 12,000 feet. Be prepared for extreme weather at these altitudes. Freezing temperatures and snow are possible mid-summer. Thunderstorms and lightning can be extremely hazardous. There is good cell service on much of the trail, but plan as if you will not have it. Most parts are narrow, but there are ample places to pull over for oncoming traffic. Allow 2-4 hours to hike and explore the geologic area at the trail end. Take the left fork on the hiking trail towards Halfmoon Pass to get to the overlook. There is dispersed primitive camping at the end and along the way, and note that a substantial portion of the road has wilderness area on both sides.
Difficulty
The trail is remote, has sections above treeline, and a few steep descents and climbs.
History
The remote Wheeler Geologic Area is an eroded outcropping of volcanic ash, the result of eruptions from the La Garita Caldera approximately 25 million years ago. The area was designated a National Monument from 1908 until 1950 and was Colorado's first National Monument. It is now part of the La Garita Wilderness in the Rio Grande National Forest.
Technical Rating