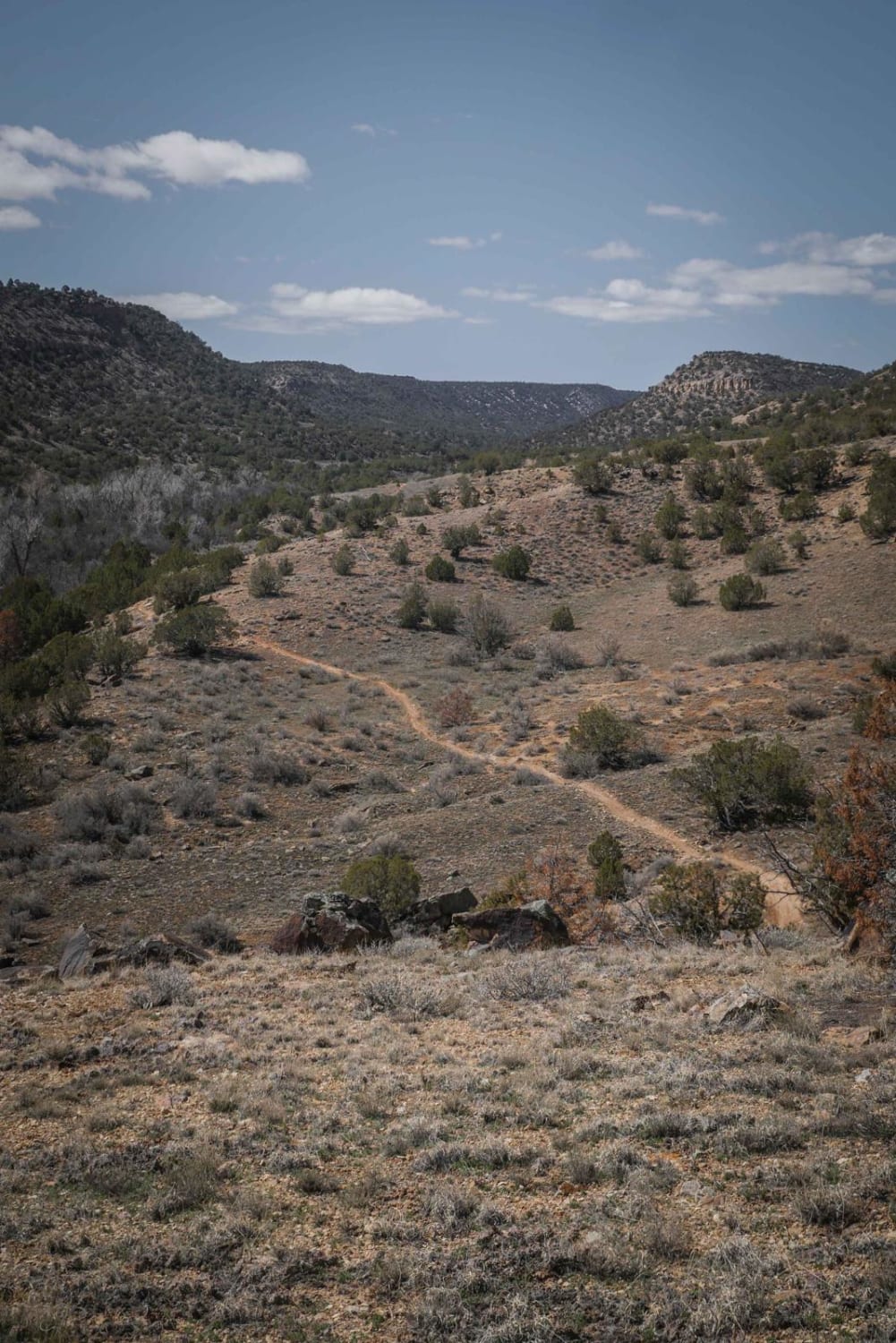 9
Trail Overview
Cushman Creek is a fun, fast, and flowy single track in the Dry Creek Recreation Area that is mostly smooth dirt through sagebrush and pine trees on rolling desert hills near Olathe, Colorado. It has lots of tight, twisty turns, switchbacks, mild loose hill climbs and descents, and mild side-hilling. There are lots of medium-sized rocks in the middle of the trail and on the sides of the trail to watch out for. Overall it's an easy trail great for beginners or anyone just looking for a fast rip in the desert. The trail is well-marked on both ends with pinch points, and is easy to follow. There is a small creek crossing when the trail doubles back on itself at its farthest point. The crossing is smooth and easy with no rocks to ping you around. There are also several sections with whoops since this is a popular riding area. This recreation area is a highly trafficked area, especially on weekends, so you have to look out for oncoming riders. This trail system is made up of 10 or so short trails ranging from 1 -12 miles, all of which connect easily via the jeep roads, making it a good area to make a day ride of a length of your own choosing. All of the trails can probably be ridden in a day or two, and there is a large staging area at the Dry Creek Trailhead with easy camping nearby.
Difficulty
Easy trail with mild challenges and no significant obstacles.
Status Reports
There are no status reports yet for this trail.