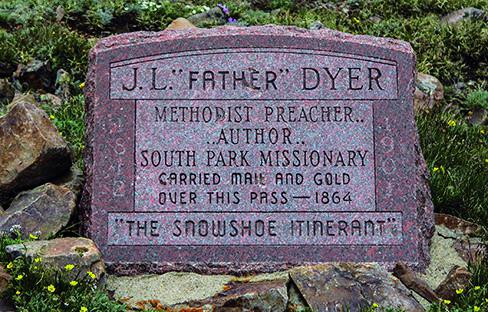 5
Trail Overview
Make sure you are acclimated to the altitude before riding the highest road open to motorized vehicles in Colorado. Climb all the way up to 13,185 feet and enjoy the views. Take some pictures of old mine structures on the east side. This trail connects to the difficult Birdseye Gulch trail.
Difficulty
Moderate. The upper portion of the trail is narrow and rocky on both sides of pass but suitable for aggressive, high-clearance, stock SUVs with low range. Road is closed when blocked by snow, which can occur well into late summer following a hard winter.
History
This short-lived trail was actively used in the 1870s as the quickest way to reach western mining activities. Like so many of these high pass roads, travelers eventually found it easier to take longer but lower routes like Weston Pass. In the late 1870s, Leadville was the most famous silver mining camp in the world, and by the 1890s, it was the second-largest city in Colorado. Today, Leadville is home to the National Mining Museum. The headstone at the summit honors Father Dyer, 'The Snowshoe Itinerant.' Starting in 1861, he spent 29 years preaching at mining camps along the mountains. He became a legend by carrying mail and gold across the pass sometimes twice a day. At least one trip took him 3 days to dig through the snow.
Status Reports
Michael Bourg
Oct 09, 2023
Luke Gardner
Oct 06, 2023