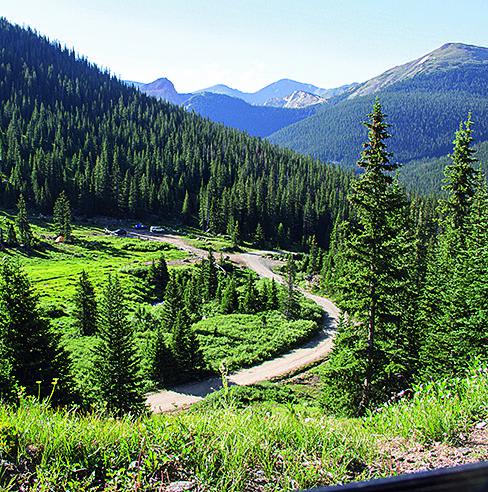 6
Trail Overview
You can access some really good hiking from this trail at Butler Gulch and along the Continental Divide. The views at the top of the pass are unbelievable. It's fun to get there, but there really isn't anything special to see at the bottom of the west side. Open June 15 to November 15.
Difficulty
Easy. Some embedded rock but mostly graded. Road is narrow and steep on west side of pass and may be intimidating to novice drivers.
History
From 1935 to 1950, Jones Pass was recommended for spring skiing by the Rocky Mountain News. There were three separate attempts to install lifts but all were ultimately shot down because the area was not accessible enough for large numbers of skiers. In 1937 the Colorado Mountain Club held a down-mountain Kandahar ski race in hopes to make it a yearly tradition. By 1950 plans were underway for the Interstate 70 tunnel that would go under present day Loveland Ski Area. The tunnel offered more accessible ski areas to the public.
Technical Rating