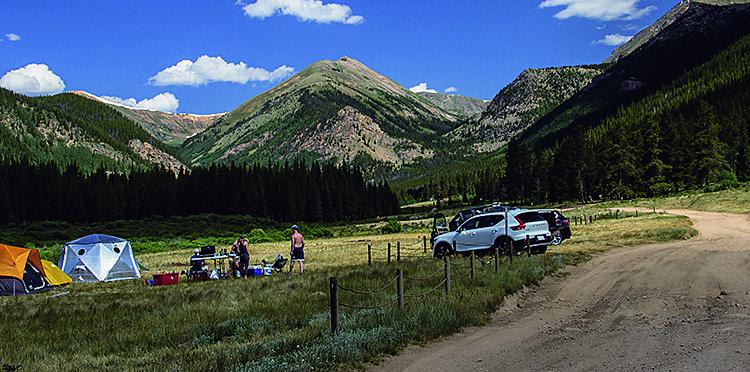 6
Trail Overview
There is so much to do in this gorgeous valley. Chose from hiking, mountain biking, hunting, fishing and horseback riding. There is great camping available, either in the campground for a fee, or along the trail in some free, designated spots.
Difficulty
Moderate. First 4.6 miles is bumpy but doable in most cars. We saw large camping trailers within the first few miles. After Wpt. 02, the road gets rockier, narrower and steeper. Creek crossings may be deep during spring runoff. Muddy spots.
History
Several small cabins mark the general location of Geneva City, built in the 1870s. A smelter, built later at the bottom of Smelter Gulch, allowed the town to process its own ore. The silver crash in 1893 crippled the town, which ceased all Old truck at mine at Waypoint 04. operations by the turn of the century.
Status Reports
Shane Wagner
Oct 21, 2023