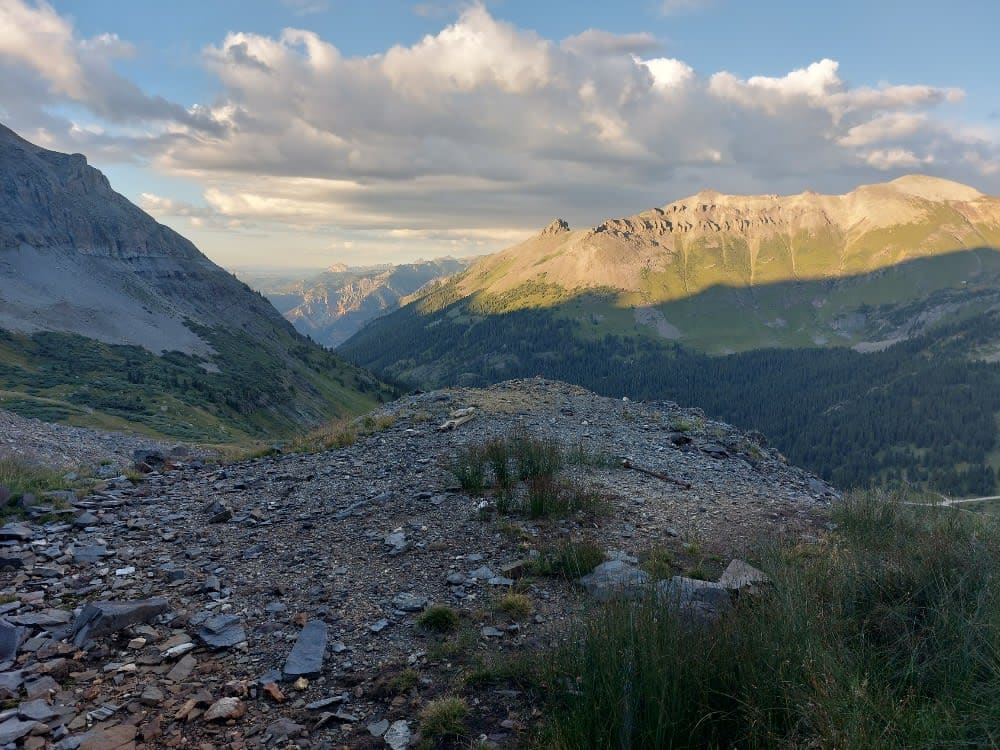 7
Trail Overview
This steep, loose, rutted, and often off-camber trail with tight switchbacks that climbs up to the Chicago Tunnel Mine--is not recommended for novice or inexperienced drivers. This out-and-back trail has one turnaround at the top. If you don't make it you will have to back down in a 4-wheel vehicle. This trail has high consequences if you make a mistake. The potential to roll 1000ft down a mountainside is real.
Difficulty
Deep ruts, large loose rocks in spots, and off-camber narrow trail. No room to turn around until you reach the top.
History
This is the trail used to access the Chicago Tunnel Mine.
Technical Rating