Alamosa Conjeos-Fr Rd 250
Best Time
Spring, Summer, Fall, Winter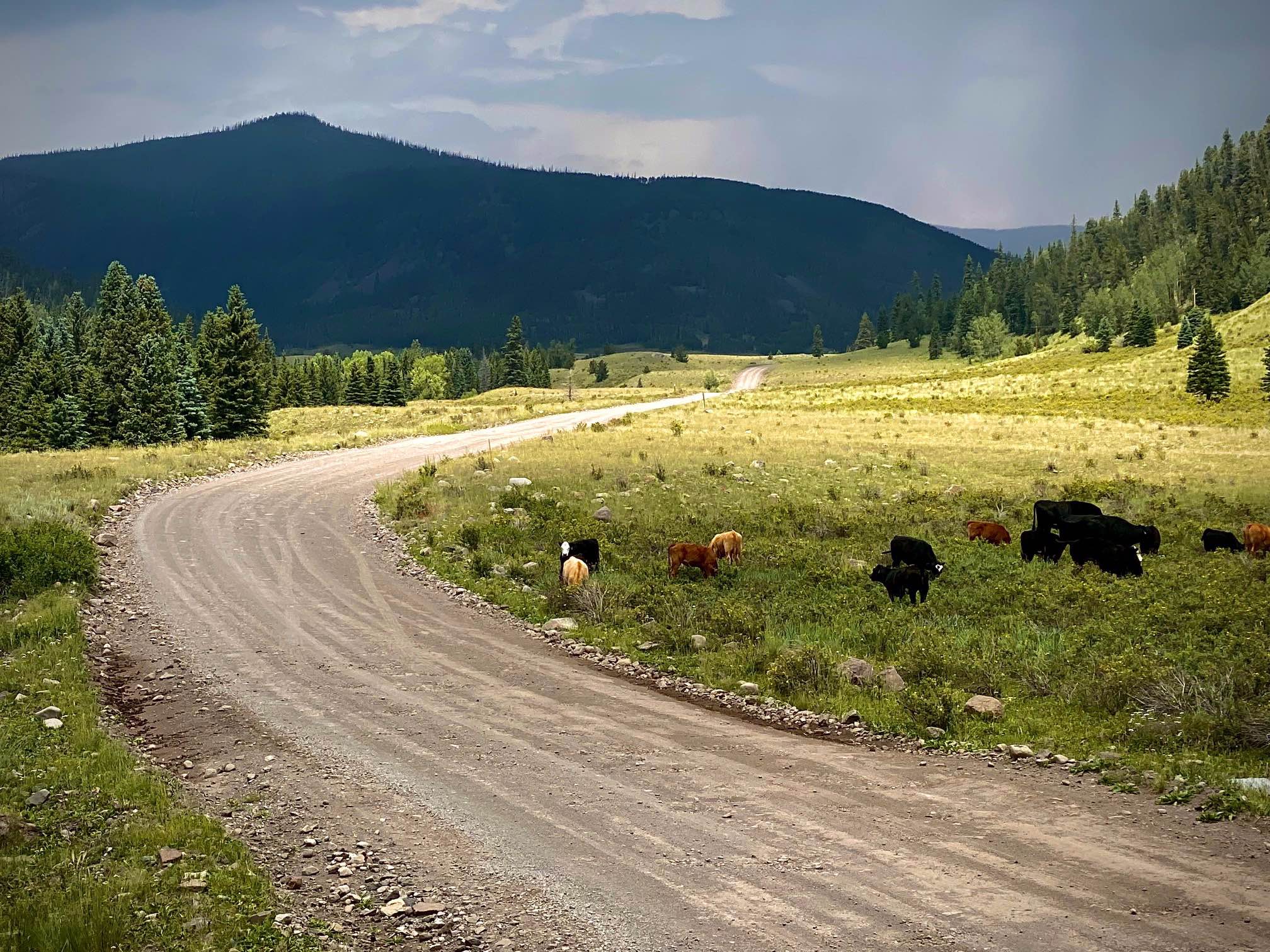 19
Trail Overview
This section of Alamosa Conjeos road goes to Platoro, Colorado along the Conjeos River and to the Platoro Reservoir. It starts 28 miles north of Chama and 22 miles south of Alamosa off of Hwy 17. Turning off the road there is a large enough area to air down if inclined due to roughness from the graders. Parts of the road pass through private property where clearly marked no trespassing. Outside of private land in the National Forest there are a few developed campgrounds and pull off areas for access to the Conjeos River for fishing all along the road. The river is known for Rainbow and Brown Trout with a 2 fish limit and license required. The road will take you to Platoro, Colorado where there is camping and cabins. Skyline Lodge and Gold Pan Cafe offer meals; however, their schedule may be erratic depending on time of year. Past there is the Platoro Reservoir with camping and fishing along with other sideroads offering the same. The road will continue till it intersects with Park Creek South and the adjoining section of Alamosa Conjeos road to Alamosa, and Monte Vista, Colorado.
Difficulty
Alamosa Conejos road is an easy maintained gravel road all the way to Platoro and the reservoir, after that is becomes more narrow with steeper climbs and some switchbacks with guard rails protecting you from the drop below. When rainy this section in particular can become slippery and dangerous if driving too fast. Winter snows will also make the road more difficult.
History
The name of Platoro, Colorado comes from the Spanish words Plata for gold and Oro for silver. Platoro saw activity in the late 1800's to early 1900's. It dwindled to a ghost town with only a few residents once the gold and silver rush ended. It now has become a small resort town located near the Conjeos River and Platoro Reservoir. Camping, fishing and hunting are now offered in the town and surrounding area.
Technical Rating