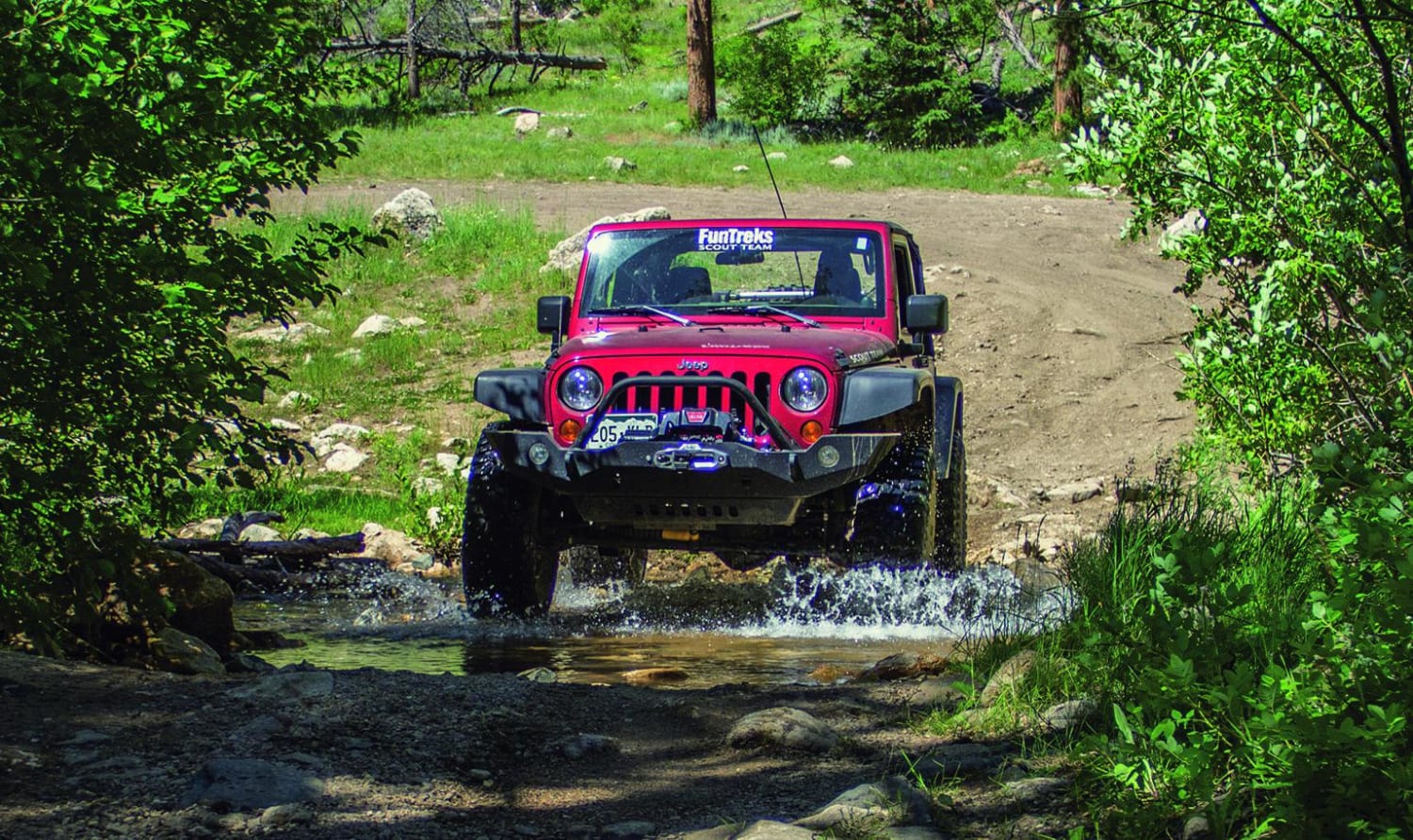 5
Trail Overview
Start off through a valley, meandering along a beautiful rocky creek. Then climb out and head across some majestic forest land. The second portion offers a lot of different side roads to take, with a great deal camping for large RVs or motorhomes. Open June 14 to April 15.
Difficulty
Moderate. Rocky, muddy and washed out in places, very slow-going climb. Aggressive, high-clearance SUVs can do it with patience and careful tire placement.
History
Mines along the trail once supported the town of Manhattan, located east of the trail along F.S. 162 (see map for location). The town developed in the late 1880s bringing gold seekers with high hopes of striking it rich. Unfortunately, no big strikes were made and by 1915 the town was abandoned. It was finally burned down by the Forest Service in the 1950s and nothing remains today.
Technical Rating