Ploomosa Side Loop
Best Time
Spring, Fall, Winter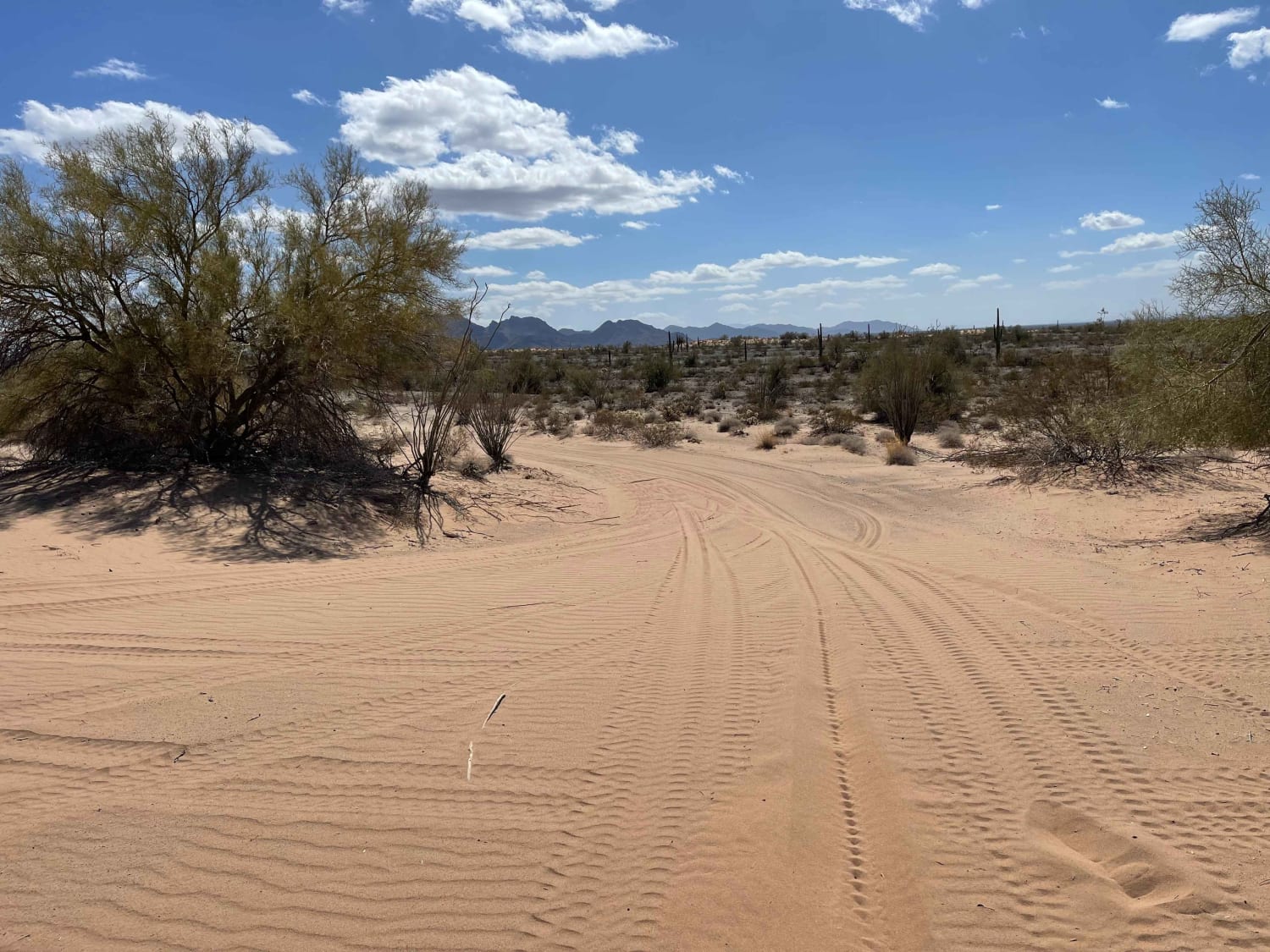 17
Trail Overview
Why take the main road when you can have more fun on the one next to it? This exciting side loop ducks, dives, and twists and turns its way about. There are sandy dunes sections and rocky washes. There are some steep washouts and rocky sections. There are great views of the mountains to the East and the expansive valley to the West, and there is a good rhythm to riding the trail. 2 bars LTE service.
Difficulty
Deep and soft sand with sharp rocks make for a challenging run
Status Reports
There are no status reports yet for this trail.