Donna's Overlook
Best Time
Spring Fall Winter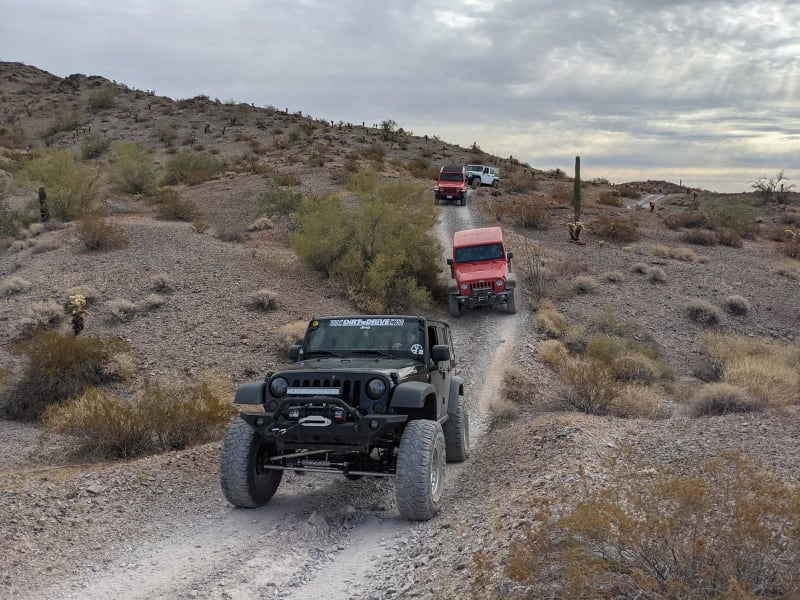 9
Trail Overview
This trail starts off of I-10, continuing through the desert to someone pretty fun climb that gets you on top of a ridge where you work your way around to Donna's Overlook. There are three different head stone markers at this area, as well as a couple of dolls propped up on the tallest peak. There are great views of the area.
Difficulty
There are some dips in the trail that will require a good approach and departure angle, as well as one climb that is going to challenge stock vehicles and novice drivers.
Get the App
Find Off-Road Trails
Unlock more information on Donna's Overlook.