Chloride Mines
Best Time
Spring, Summer, Fall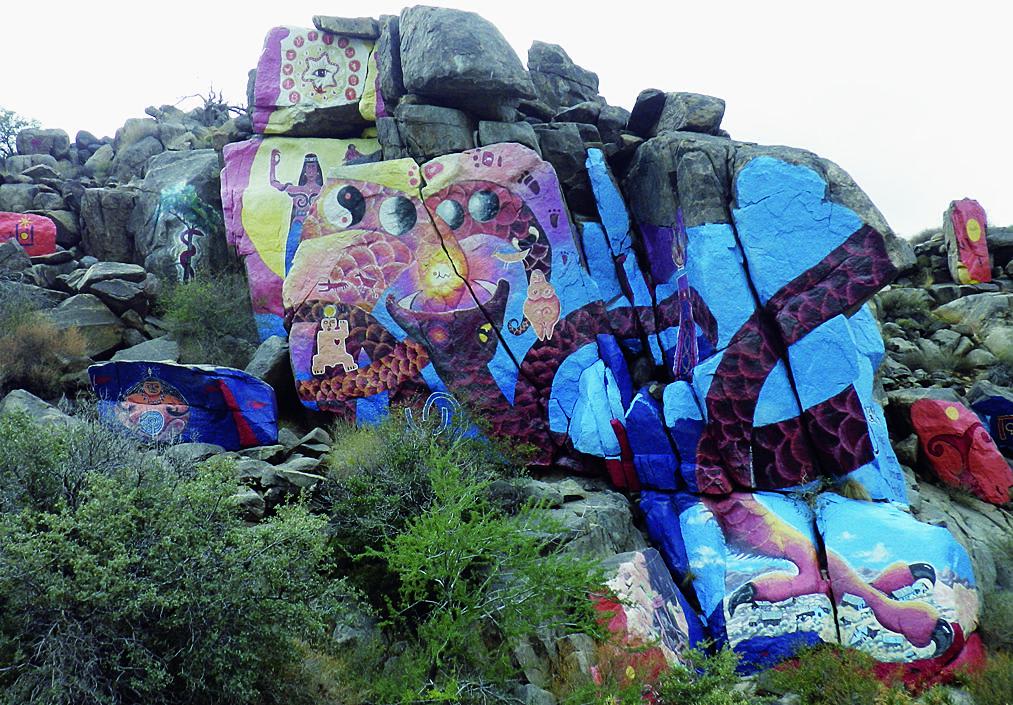 5
Trail Overview
Parking is available behind the Mindeshaft Market, and camping is available at the Chloride Western RV Park. Please ride respectfully through town. The trail starts out in Chloride, a delightful mining town, and takes you first to Roy Purcell painted murals. Then your four-wheeling adventure begins.
Difficulty
Difficult: The toughest section is immediately after the murals. You'll cross a challenging boulder field, then follow a rough, twisty mining road over the Cerbat Mountains to elevations above 6,000 feet. Once around the back side, the road gets much easier. Our stock 4-door Rubicon had no problems.
History
Roy Purcell first painted his murals in 1966, but they have recently been redone. The boom years for mining in Chloride were from 1900 to 1920. At one point, 2,000 people lived in the town, unearthing about 75 mines on the surrounding hillsides. Today the unique town is a popular tourist attraction. Check with the Chloride Chamber of Commerce for planned special events.
Technical Rating