Overview
Known For
Desert bighorn sheep being the state animal
Terrain
Covered by mountains and high desert
Hunting Seasons
Season
Start Date
End Date

Antelope – Nonresident – Horns Longer Than Ears

Archery. Season dates vary by unit. See regulations for more details.

Aug 1, 2022
Aug 21, 2022

Antelope – Archery

Season dates vary by unit. See regulations for more details.

Aug 1, 2022
Aug 21, 2022

Antelope – Muzzleloader

Season dates vary by unit. See regulations for more details.

Aug 15, 2022
Oct 4, 2022

Antelope – Any Legal Weapon

Season dates vary by unit. See regulations for more.

Aug 22, 2022
Oct 30, 2022

Antelope – Nonresident – Horns Longer Than Ears

Any legal weapon. Season dates vary by unit. See regulations for more details.

Aug 22, 2022
Oct 30, 2022

Antelope – Resident – Horns Shorter Than Ears

Any legal weapon. Season dates vary by unit. See regulations for more details.

Sep 8, 2022
Sep 24, 2022

Antelope – Nonresident – Horns Longer Than Ears

Muzzleloader. Season dates vary by unit. See regulations for more details.

Sep 25, 2022
Oct 4, 2022

Bear – Any Legal Weapon

Season ends at end date or when harvest limits are met. Hunting allowed in Units 192, 194 – 196, (Except those portions of 192 and 194 described in Special Regulations of CR 19-03) 201 – 202, 204, 206, 203, 291.

Sep 15, 2022
Dec 1, 2022

Deer – Archery

Season dates vary by unit. See regulations for more details.

Aug 10, 2022
Jan 1, 2023

Deer – Junior Archery

Season dates vary by unit. See regulations for more details.

Aug 10, 2022
Jan 1, 2023

Deer – Muzzleloader

Season dates vary by unit. See regulations for more details.

Sep 10, 2022
Dec 20, 2022

Deer – Junior Muzzleloader

Season dates vary by unit. See regulations for more details.

Sep 10, 2022
Dec 15, 2022

Deer – Resident Antlerless

Season dates vary by unit. See regulations for more details.

Oct 5, 2022
Nov 20, 2022

Deer – Any Legal Weapon

Season dates vary by unit. See regulations for more details.

Oct 5, 2022
Jan 1, 2023

Deer – Junior Any Legal Weapon

Season dates vary by unit. See regulations for more details.

Oct 5, 2022
Nov 30, 2022

Dove – Mourning and White-Winged

Statewide. Limit of 15 per day.

Sep 1, 2022
Oct 30, 2022

Duck – Northeast Zone (Early season)

Sep 24, 2022
Nov 29, 2022

Duck – South Zone (except the Moapa Valley)

There is a break in the middle of this season. Hunting is not permitted from Oct. 24-25.

Oct 15, 2022
Jan 29, 2023

Duck – Northwest Zone

There is a break in the middle of this season. Hunting is not permitted from Jan. 9-10.

Oct 15, 2022
Jan 29, 2023

Duck – South Zone Moapa Valley

Moapa Valley to the confluence of the Muddy and Virgin Rivers.

Oct 29, 2022
Jan 29, 2023

Duck – Northeast Zone (Late season)

Dec 10, 2022
Jan 16, 2023

Elk – Resident – Antlerless Any Legal Weapon

Season dates vary by unit. See regulations for more details.

Aug 1, 2022
Jan 31, 2023

Elk – Resident – Antlerless Archery

Season dates vary by unit. See regulations for more details.

Aug 1, 2022
Aug 24, 2022

Elk – Nonresident – Antlerless Archery

Season dates vary by unit. See regulations for more details.

Aug 1, 2022
Aug 24, 2022

Elk – Resident – Antlered Archery

Season dates vary by unit. See regulations for more details.

Aug 16, 2022
Sep 20, 2022

Elk – Nonresident – Antlerless Muzzleloader

Season dates vary by unit. See regulations for more details.

Aug 16, 2022
Sep 30, 2022

Elk – Nonresident – Antlered Archery

Season dates vary by unit. See regulations for more details.

Aug 16, 2022
Sep 20, 2022

Elk – Resident – Antlerless Muzzleloader

Season dates vary by unit. See regulations for more details.

Aug 16, 2022
Sep 30, 2022

Elk – Resident – Antlered Muzzleloader

Season dates vary by unit. See regulations for more details.

Sep 1, 2022
Nov 5, 2022

Elk – Nonresident – Antlered Muzzleloader

Season dates vary by unit. See regulations for more details.

Sep 1, 2022
Nov 5, 2022

Elk – Nonresident – Antlered Any Legal Weapon

Season dates vary by unit. See regulations for more details.

Sep 17, 2022
Dec 4, 2022

Elk – Nonresident – Antlerless Any Legal Weapon

Season dates vary by unit. See regulations for more details.

Sep 17, 2022
Jan 31, 2023

Elk – Resident – Antlered Any Legal Weapon

Season dates vary by unit. See regulations for more details.

Sep 17, 2022
Dec 4, 2022

Elk – Resident Spike – Any Legal Weapon

Season dates vary by unit. See regulations for more details.

Sep 17, 2022
Jan 1, 2023

Mountain Goat

Any goat with any legal weapon in units 101, 102, and 103.

Sep 1, 2022
Oct 31, 2022

Goose – Northeast Zone (Early season)

Canada and White-Fronted Geese.

Sep 24, 2022
Nov 29, 2022

Goose – Northwest Zone

Canada and White-Fronted Geese. Please note that hunting is not permitted Jan 9-10 during this season.

Oct 15, 2022
Jan 29, 2023

Goose – South Zone (except the Moapa Valley)

Canada and White-Fronted Geese. Please note that hunting is not permitted Oct 24-25 during this season.

Oct 15, 2022
Jan 29, 2023

Goose – South Zone Moapa Valley

Canada and White-Fronted Geese.

Oct 29, 2022
Jan 29, 2023

Goose – Northeast Zone (Late season)

Canada and White-Fronted Geese.

Dec 10, 2022
Jan 16, 2023

Sage Grouse

See regulations for hunt units.

Sep 25, 2021
Sep 26, 2021

Sage Grouse

See regulations for hunt units.

Oct 2, 2021
Oct 3, 2021

Grouse – Dusky, Sooty, And Ruffed Grouse

Open in counties Carson City, Douglas, Elko, Eureka, Esmeralda, Humboldt, Lander, Lincoln, Lyon, Mineral, Nye, Washoe, White Pine.

Sep 1, 2022
Dec 31, 2022

Sage Grouse

See regulations for hunt units.

Sep 24, 2022
Sep 25, 2022

Sage Grouse

Hunt Units 062, 064, 067, 071, 072, 073 and 074 in Elko County

Sep 24, 2022
Oct 2, 2022

Mountain Lion

Statewide except units 033, 091, 269, 280, 281, 282, 283, 284, 286. A hunter, or their licensed guide or subguide if applicable, must call the mountain lion hotline at 1-800-800-1667 prior to hunting to determine if a unit group is open or closed. Mountain lion season begins March 1 and ends either on the last day of the next February or when the number of harvested mountain lions reaches the quota limit, whichever happens first

Mar 1, 2022
Feb 28, 2023

Pheasant

Statewide. Limit of 2 per day, cocks only.

Nov 1, 2022
Nov 30, 2022

Quail – California and Gambel's

Statewide. Limit of 10 per day.

Oct 15, 2022
Feb 5, 2023

Quail – Mountain

Statewide. Limit of 2 per day, 6 total.

Oct 15, 2022
Feb 5, 2023

Rabbit

Statewide. Limit of 10 per day.

Nov 1, 2022
Feb 28, 2023

Bighorn Sheep – Resident – Rocky Mountain Any Ram

Any legal weapon. Season dates vary by unit. See regulations for more details.

Aug 1, 2022
Feb 20, 2023

Bighorn Sheep – Resident – California Any Ram

Any legal weapon. Season dates vary by unit. See regulations for more details.

Sep 1, 2022
Oct 31, 2022

Bighorn Sheep – Nonresident – California Any Ram

Any legal weapon. Season dates vary by unit. See regulations for more details.

Sep 1, 2022
Oct 31, 2022

Bighorn Sheep – Resident – Nelson (Desert) Any Ram

Any legal weapon. Season dates vary by unit. See regulations for more details.

Sep 15, 2022
Jan 1, 2023

Bighorn Sheep – Resident – Nelson (Desert) Any Ewe

Any legal weapon. Season dates vary by unit. See regulations for more details.

Oct 16, 2022
Nov 15, 2022

Bighorn Sheep – Nonresident – Nelson (Desert) Any Ewe

Any legal weapon. Season dates vary by unit. See regulations for more details.

Oct 16, 2022
Nov 15, 2022

Bighorn Sheep – Resident – Nelson (Desert) Any Ram

Archery. Season dates vary by unit. See regulations for more details.

Oct 20, 2022
Nov 14, 2022

Turkey – Fall

Paradise Valley of Humboldt County. Limited 1 wild turkey of either sex.

Oct 2, 2021
Oct 31, 2021

Turkey – Spring

Limited entry. Check regulations for specific seasons, counties, and quotas for your area.

Mar 26, 2022
May 1, 2022

Himalayan Snowcock

Open in Elko and White Pine counties. Requires a special snowcock hunting free-use permit.

Sep 1, 2022
Nov 30, 2022

Chukar and Hungarian Partridge

Statewide. Limit of 6 per day.

Oct 15, 2022
Feb 5, 2023
Licenses, Permits and Regulations
Hunting licenses, permits and regulations can be purchased on the official web site of Nevada Department of Wildlife.
Hunting GPS Maps
Nevada Hunting Map Layers App Overview Increase success as you layer BLM, forest service, private property and more over aerial imagery, and topographic basemaps, for the most accurate map on mobile device and desktop. See invisible property lines and seek permission with detailed private and public property boundaries and ownership names. View trails, roads and […]
Hunt Units
Hunting Layers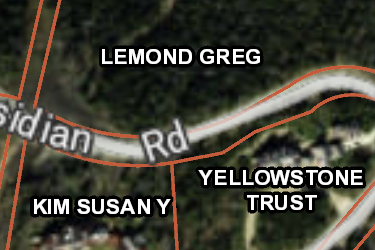 NV Private Lands
Over 1,000,000 parcels mapped by the onX team, this layer helps you know who the property owners are in Nevada. Tap any parcel to learn more info about the owner and acreage.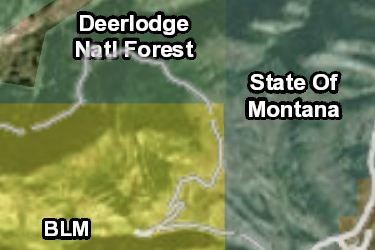 NV Gov Lands
onX has the most accurate public lands maps with over 62,000,000 acres in Nevada to help you plan your next adventure. Tap any public land parcel to learn more.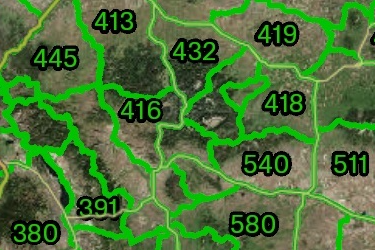 NV Hunt Units
Nevada Hunt Units. Please hunt responsibly, obey all signage and have a safe legal hunt.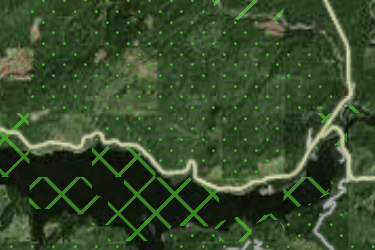 NV Possible Access
onX has mapped 17,000 acres of possible access lands in Nevada including timber companies and land conservation groups. Research rules on these private lands before recreating.

NV Grouse Habitat
Sage Grouse Habitat provided by Nevada Bureau of Mines and Geology. Red is priority, Yellow is general and Green is other habitat. Not available for off-grid use.
Includes 1 Sublayers
Greater Sage Grouse Habitat (BLM)

The #1 GPS Hunting App
975 million acres of public land
10,668 unique hunting units
421 map overlays and counting
5,000 game wardens approve