Overview
Known For
Earliest deer seasons in the nation
Terrain
Forested rugged terrain in the northwest, fertile valleys, deserts, mountains, and dry barren terrain
Hunting Seasons
Season
Start Date
End Date

Antelope – Archery Buck

Zone: 2, 3, 4, 5, 6

Aug 6, 2022
Aug 14, 2022

Antelope – General Buck (Period 1)

Zone: 1, 2, 3, 4, 5, 6. See hunting digest for more information.

Aug 20, 2022
Aug 28, 2022

Antelope – General Buck (Period 2)

Zone: 3, 4. See hunting digest for more information.

Sep 3, 2022
Sep 11, 2022

Bear – General A

Zone A

Aug 13, 2022
Dec 25, 2022

Bear – Archery

One adult bear per hunting license year. Cubs and females accompanied by cubs may not be taken.

Aug 20, 2022
Sep 11, 2022

Bear – General (B-4)

Zone B-4

Aug 27, 2022
Dec 25, 2022

Bear – General B

Zones B-5 and B-6

Sep 17, 2022
Dec 25, 2022

Bear – General B

Zones B-1, B-2, B-3

Sep 17, 2022
Dec 25, 2022

Bear – General C

Zones C-1, C-2, C-3, C-4

Sep 17, 2022
Dec 25, 2022

Bear – General X

Zones X-9A, X-9B, X-12

Sep 17, 2022
Dec 25, 2022

Bear – General D

Zones D-6, D-7

Sep 17, 2022
Dec 25, 2022

Bear – General (X-10)

Zone X-10

Sep 24, 2022
Dec 25, 2022

Bear – General D

Zones D-3, D-4, D-5, D8, D-9, D-10

Sep 24, 2022
Dec 25, 2022

Bear – General (X-8)

Zone X-8

Sep 24, 2022
Dec 25, 2022

Bear – General (D-19)

Oct 1, 2022
Dec 25, 2022

Bear – General X

All X Zones except for X-18, X-9A, X-9B, X-10, and X,12.

Oct 1, 2022
Dec 25, 2022

Bear – General D

Zones D-11, D-13, D-14, D-15, D-17

Oct 8, 2022
Dec 25, 2022

Bear – General (D-16)

Oct 22, 2022
Dec 25, 2022

Bear – General (D-12)

Zone D-12

Nov 5, 2022
Dec 25, 2022

Hunting

No limit. Open all year.

Jan 1, 2022
Dec 31, 2022

Deer – Archery C

Zone: C1, C2, C3, andC4

Jul 9, 2022
Jul 31, 2022

Deer – Archery A

Zone: A

Jul 9, 2022
Jul 31, 2022

Deer – Archery B (Part 2)

Zone: B4

Jul 23, 2022
Aug 14, 2022

Deer – General A

Zone: A

Aug 12, 2022
Sep 25, 2022

Deer – Archery B (Part 1)

Zone: B1, B2, B3, B5, B6, D3, D4, D5, D6, D7, D8, D9, D10, X1, X2, X3a, X3b, X4, X5a, X5b, X6a, X6b, X7a, X7b, X8, X9a, X9b, X9c, X10, X12

Aug 20, 2022
Sep 11, 2022

Deer – General B (Part 2)

Zone: B4

Aug 27, 2022
Oct 2, 2022

Deer – Archery D (Part 1)

Zone: D11, D13, D15, D14, D16, D17, D19

Sep 3, 2022
Sep 25, 2022

Deer – General X (Part 3)

Zone: X9a, X9b

Sep 17, 2022
Oct 10, 2022

Deer – General D (Part 2)

Zone: D6, D7

Sep 17, 2022
Oct 30, 2022

Deer – General B & C

Zone: B6, C1

Sep 17, 2022
Oct 16, 2022

Deer – General B (Part 1)

Zone: B1, B2, B3, B5, C2, C3

Sep 17, 2022
Oct 23, 2022

Deer – General C

Zone: C4

Sep 17, 2022
Oct 2, 2022

Deer – General X (Part 6)

Zone: X12

Sep 17, 2022
Oct 10, 2022

Deer – General X (Part 5)

Zone: X10

Sep 24, 2022
Oct 9, 2022

Deer – General D (Part 1)

Zone: D3, D4, D5

Sep 24, 2022
Oct 30, 2022

Deer – General D (Part 3)

Zone: D8, D9, D10

Sep 24, 2022
Oct 23, 2022

Deer – General X (Part 2)

Zone: X8

Sep 24, 2022
Oct 9, 2022

Deer – General D (Part 8)

Zone: D19

Oct 1, 2022
Oct 30, 2022

Deer – General X (Part 1)

Zone: X1, X2, X3a, X3b, X4, X5a, X5b, X6a, X6b, X7a, X7b

Oct 1, 2022
Oct 16, 2022

Deer – Archery D (Part 2)

Zone: D12

Oct 1, 2022
Oct 23, 2022

Deer – General D (Part 7)

Zone: D17

Oct 8, 2022
Oct 30, 2022

Deer – General D (Part 4)

Zone: D11, D13, D15, D14

Oct 8, 2022
Nov 6, 2022

Deer – General X (Part 4)

Zone: X9c

Oct 15, 2022
Nov 6, 2022

Deer – General D (Part 6)

Zone: D16

Oct 22, 2022
Nov 20, 2022

Deer – General D (Part 5)

Zone: D12

Nov 5, 2022
Nov 27, 2022

Eurasian Collared Dove

No Closed Season. No Bag Limit.

Jan 1, 2022
Dec 31, 2022

Mourning Dove and White-winged Dove – Early

15, up to 10 of which may be white-winged doves

Sep 1, 2022
Sep 15, 2022

Spotted Dove and Ringed Turtle Dove – Early

No Limit

Sep 1, 2022
Sep 15, 2022

Mourning Dove and White-winged Dove – Late

15, up to 10 of which may be white-winged doves

Nov 12, 2022
Dec 26, 2022

Spotted Dove and Ringed Turtle Dove – Late

No Limit

Nov 12, 2022
Dec 26, 2022

Duck

Northeastern Zone

Oct 2, 2022
Jan 12, 2023

Duck

Colorado River Zone

Oct 23, 2022
Jan 31, 2023

Duck

Southern San Joaquin Valley Zone, Southern California Zone, Balance of State Zone

Oct 23, 2022
Jan 31, 2023

Elk – Tule – Archery

Fort Hunter Liggett Archery only either-sex

Jul 30, 2022
Aug 7, 2022

Elk – Tule – Archery

Owens Valley Multiple Zone Archery bull

Aug 13, 2022
Aug 21, 2022

Elk – Tule

Different start and end dates for certain draw areas. Check regulations for details.

Aug 16, 2022
Jan 1, 2023

Elk – Rocky Mountain – Archery

Northeastern CA Archery either-sex

Aug 31, 2022
Sep 11, 2022

Elk – Roosevelt

Different start and end dates for certain draw areas. Check regulations for details.

Sep 7, 2022
Sep 29, 2022

Elk – Early Muzzleloader

Independence Period 1 Muzzleloader bull

Sep 10, 2022
Sep 25, 2022

Elk – Tule – Archery

Lone Pine Period 1 Archery antlerless

Sep 10, 2022
Sep 25, 2022

Elk – Rocky Mountain Bull

Northeastern CA bull

Sep 14, 2022
Sep 25, 2022

Elk – Roosevelt/Tule

Mendocino bull. Check regulations for details.

Sep 21, 2022
Oct 2, 2022

Elk – Roosevelt – Archery/Muzzleloader

Marble Mountains Muzzleloader/Archery either-sex

Oct 29, 2022
Nov 6, 2022

Elk – Tule – Archery

Fort Hunter Liggett Archery only antlerless

Nov 5, 2022
Nov 13, 2022

Elk – Rocky Mountain Antlerless

Northeastern CA antlerless

Nov 9, 2022
Nov 20, 2022

Goose – Canada Geese

Northeastern Zone

Oct 2, 2022
Jan 9, 2023

Goose – White and White-Fronted Geese (Season 1)

Northeastern Zone

Oct 2, 2022
Nov 28, 2022

Goose – Early season (Large CAGO only)

Balance of State Zone

Oct 2, 2022
Oct 6, 2022

Goose

Balance of State Zone

Oct 23, 2022
Jan 30, 2023

Goose

Southern San Joaquin Valley Zone, Southern California Zone, and Colorado River Zone

Oct 23, 2022
Jan 31, 2023

Goose – White and White-Fronted Geese (Season 2)

Northeastern Zone

Jan 1, 2023
Jan 14, 2023

Goose – White and White-Fronted Geese (Late season)

Northeastern Zone

Feb 6, 2023
Mar 10, 2023

Goose – White and White-Fronted Geese

Balance of State Zone

Feb 19, 2023
Feb 23, 2023

Sooty and Ruffed Grouse – Archery

Daily Bag Limit 2; All of one species or mixed.

Aug 20, 2022
Sep 9, 2022

Soot and Ruffed Grouse – Falconry

Daily Bag Limit 2; All of one species or mixed.

Aug 20, 2022
Feb 28, 2023

Sooty and Ruffed Grouse – General

Daily Bag Limit 2; All of one species or mixed.

Sep 10, 2022
Oct 10, 2022

Wild Pig

No bag limit. Requires hunting license and wild pig tag.

Jan 1, 2022
Dec 31, 2022

Pheasant – Falconry

Daily bag limit of 2 pheasants per day for first two days of the season; 3 pheasants per day after the first two days of the season.The daily falconry bag may contain birds of either sex. Hawking hours are Sunrise to Sunset.

Aug 20, 2022
Feb 28, 2023

Pheasant – Archery (1st season)

Daily Bag Limit: 2 pheasants per day for first two days of the season; 3 pheasants per day after the first two days of the season. The daily archery bag may contain not more than 1 female pheasant.

Oct 8, 2022
Oct 30, 2022

Pheasant – General

Daily Bag Limit: 2 males per day for first two days of the season; 3 males per day after the first two days of the season.

Nov 12, 2022
Dec 25, 2022

Pheasant – Archery (2nd Season)

Daily Bag Limit: 2 pheasants per day for first two days of the season; 3 pheasants per day after the first two days of the season. The daily archery bag may contain not more than 1 female pheasant.

Dec 26, 2022
Jan 22, 2023

Quail – Falconry

Daily Bag Limit 10.

Aug 20, 2022
Feb 28, 2023

Quail – Archery

Daily Bag Limit 10.

Aug 20, 2022
Sep 9, 2022

Mountain Quail

Zone Q1. Daily Bag Limit 10.

Sep 10, 2022
Oct 14, 2022

Quail (Zone Q2)

Daily Bag Limit 10.

Sep 24, 2022
Jan 29, 2023

Quail (Early Season)

For Hunters with Junior Hunting Licenses in Mojave National Preserve. Daily Bag Limit 10.

Oct 1, 2022
Oct 2, 2022

Quail (Zone Q3)

Daily Bag Limit 10.

Oct 15, 2022
Jan 29, 2023

Quail (Zone Q1)

Daily Bag Limit 10.

Oct 15, 2022
Jan 29, 2023

Jackrabbits

No limit. Open all year.

Jan 1, 2022
Dec 31, 2022

Rabbits & Varying Hare

Daily bag limit of 5 per day, 10 in possession.

Jan 1, 2023
Jan 29, 2023

Rabbits & Varying Hare – Falconry

Daily bag limit of 5, possession limit of 10.

Jan 30, 2023
Mar 19, 2023

Bighorn Sheep (Zone 7)

WHITE MOUNTAINS – GENERAL METHOD – RAM

Aug 20, 2022
Sep 25, 2022

Bighorn Sheep

Zones: 1, 2, 3, 4, 8, 9,10

Dec 3, 2022
Feb 5, 2023

Turkey – Spring – Archery

1 bearded per day. 3 per season.

May 1, 2022
May 14, 2022

Turkey – Fall

1 either sex per day. 2 per season.

Nov 12, 2022
Dec 11, 2022

Turkey – Junior (Season 1)

Mar 18, 2023
Mar 19, 2023

Turkey – Spring – General

1 beared per day. 3 per season.

Mar 25, 2023
May 30, 2023

Turkey – Junior (Season 2)

May 1, 2023
May 14, 2023

Chukar General

Daily Bag Limit 6.

Oct 16, 2021
Jan 30, 2022

White-tailed Ptarmigan – Falconry

Daily Bag Limit 2

Aug 20, 2022
Feb 28, 2023

Chukar – Falconry

Daily Bag Limit 6.

Aug 20, 2022
Feb 28, 2023

Chukar – Archery

Daily Bag Limit 6.

Aug 20, 2022
Sep 9, 2022

White-tailed Ptarmigan – General and Archery

Daily Bag Limit 2.

Sep 10, 2022
Sep 18, 2022

Band-tailed Pigeon (North)

Daily bag limit of 2 per day, possession limit of triple the daily bag limit.

Sep 17, 2022
Sep 25, 2022

Snipe – General (Statewide)

Daily bag limit of 8, Possession limit of triple the daily bag limit.

Oct 15, 2022
Jan 29, 2023

Band-tailed Pigeon (South)

Daily bag limit of 2 per day, possession limit of triple the daily bag limit.

Dec 17, 2022
Dec 25, 2022
Licenses, Permits and Regulations
Hunting licenses, permits and regulations can be purchased on the official web site of California Department of Fish and Wildlife.
Hunting GPS Maps
California Hunting Map Layers App Overview Increase success as you layer BLM, forest service, private property and more over aerial imagery, and topographic basemaps, for the most accurate map on mobile device and desktop. See invisible property lines and seek permission with detailed private and government property boundaries and ownership names. View trails, roads and […]
Hunt Zones
Hunting Layers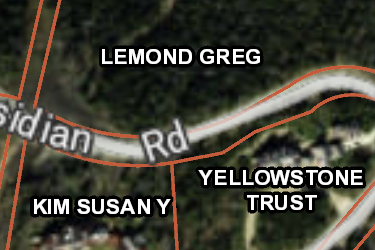 CA Private Lands
Over 10,000,000 parcels mapped by the onX team, this layer helps you know who the property owners are in California. Tap any parcel to learn more info about the owner and acreage.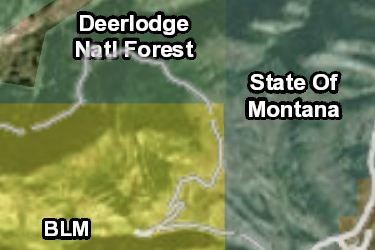 CA Gov Lands
onX has the most accurate public lands maps with over 55,000,000 acres in California to help you plan your next adventure. Tap any public land parcel to learn more.

CA Hunt Zones
California Bear, Bighorn Sheep, Deer, Elk, Pigeon, Pronghorn, Quail, Grouse, Squirrel and Ptarmigan Zones. Please hunt responsibly, obey all signage and have a safe legal hunt.
Includes 14 Sublayers
Additional Deer Hunt Zone
Bear Hunt Zone
Bighorn Sheep Hunt Zone
Deer Hunt Zone
Elk Hunt Zone
Pigeon Hunt Zone
Pronghorn Hunt Zone
Quail Hunt Zone
Ruffed Grouse Hunt Zone
Tree Squirrel Hunt Zone
Whitetailed Ptarmigan Hunt Zone
Pendleton Hunt Area
Pendleton Duck Hunt Areas
Pendleton Fishing Areas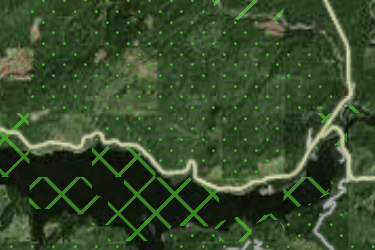 CA Possible Access
onX has mapped 3,100,000 acres of possible access lands in California including timber and land conservation groups. Research rules on these private lands before recreating.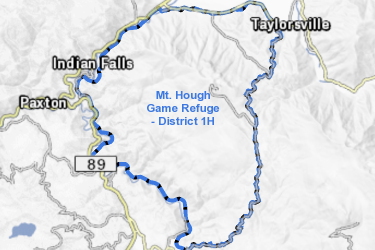 CA State Game Refuges
California State Game Refuges from onXmaps.

The #1 GPS Hunting App
975 million acres of public land
10,668 unique hunting units
421 map overlays and counting
5,000 game wardens approve