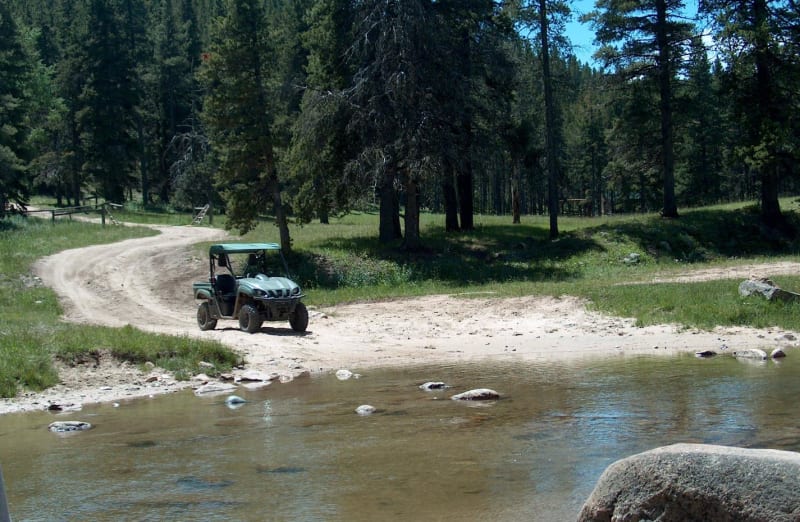 12
Trail Overview
This 15-mile route tours the Little Goose area of the Bighorn Mountains where there is a great assortment of off-roading routes. On the west side of the loop, the road passes Park Reservoir where there is a primitive Forest Service campground and numerous dispersed campsites. A bit further south, many stock 4x4 drivers make Bighorn Reservoir their destination as the route past this point becomes more narrow and much rougher. On the east side of the loop, you'll burrow through dense evergreen forests, cross huge meadows, and ford a number of creeks. Also on the east side, watch for a sign for Little Goose Falls, a pretty cascade that can be reached by foot or an off-camber ATV trail. Secondary tracks and designated ATV trails (ORV permit required) on both sides of this route lead to over 50 additional miles of riding or driving.
Difficulty
Much of the roadway is fairly easily traveled on an ATV. If driving a full-sized vehicle, you'll want to have above average ground clearance and skid plates for the steep, rocky stretches. There are also a number of fords that can exceed two feet depending on seasonal conditions.
Get the App
Find Off-Road Trails
Unlock more information on Little Goose.