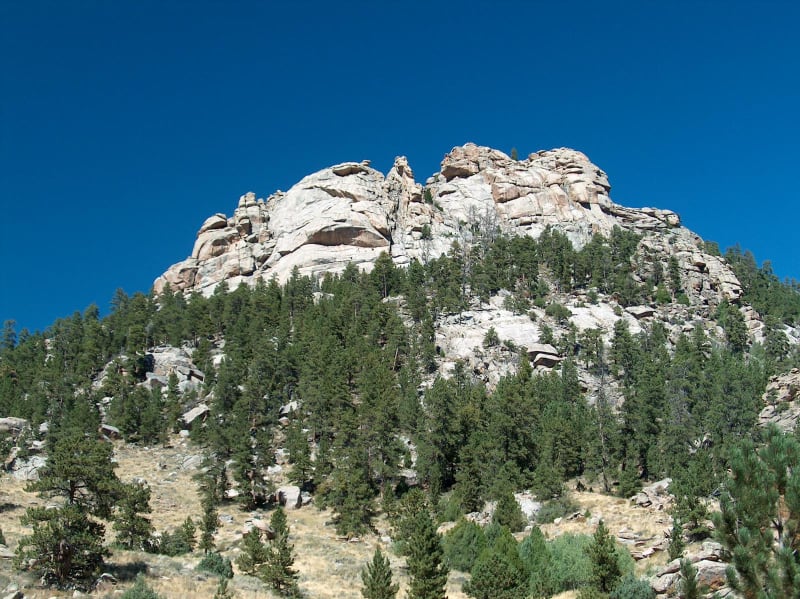 11
Trail Overview
The short trail through LaBonte Canyon is one of the most scenic motorized routes in the Laramie Mountains. This trip takes you through the riparian corridor of LaBonte Creek, bound by hills of granite and covered with apsens, shrubs, pines, and grassy meadows. The passage is rich with opportunities for wildlife watching and scenic photography. Aside from some occasional large rocks at the beginning, and at each creek crossing, the trail is smooth and easily driven. You'll also pass through the LaBonte Canyon Wildlife Range which supports bighorn sheep, deer, elk, grouse, wild turkeys, and bears. The motorized trail ends at a trailhead where a foot trail continues another mile before reaching private property at the national forest boundary.
Difficulty
This ATV trail includes a mix of easy dirt stretches as well as some tighter rocky sections. A half dozen stream crossings are required, but these are typically easy with an ATV during the summer season.
Get the App
Find Off-Road Trails
Unlock more information on Labonte Canyon.