Roaring ridge lookout
Best Time
Spring Summer Fall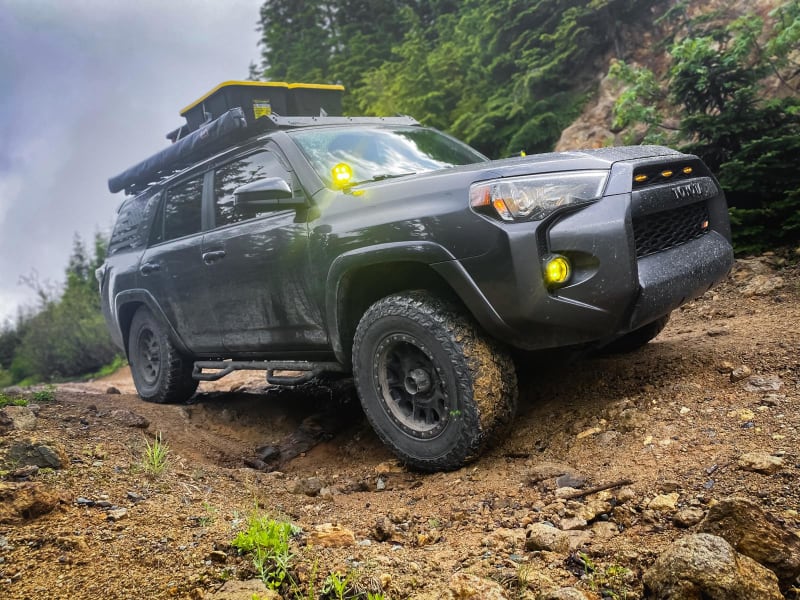 8
Trail Overview
Roaring ridge lookout is an in-and-out trail leading to a scenic lookout with a nearly 360deg-view of the surrounding area. Half way up the trail, you get a panoramic view of Lost Lake. This is a great spot if you're looking to just get out and camp overnight with a beautiful view. The road is a mostly gravel with some patches of dirt along the way. There is a high chance of getting some pin-stripes along the way since this is a very low traffic trail, but on the plus side, you will probably have the lookout to yourself. Towards the end of the trail, there are two sections that are rutted/eroded from water run off, but they are not that big and should be relatively easy to go over. Just pick your line carefully and be safe. Once you reach the top, the lookout opens up to a wide ridge with room for four or five cars.
Difficulty
95% of the trail is easy, but there are two sections toward the end that are rutted/eroded from water run off. Nothing too serious but worth noting. Pin-stripes may occur depending on vehicle width.
Get the App
Find Off-Road Trails
Unlock more information on Roaring ridge lookout.