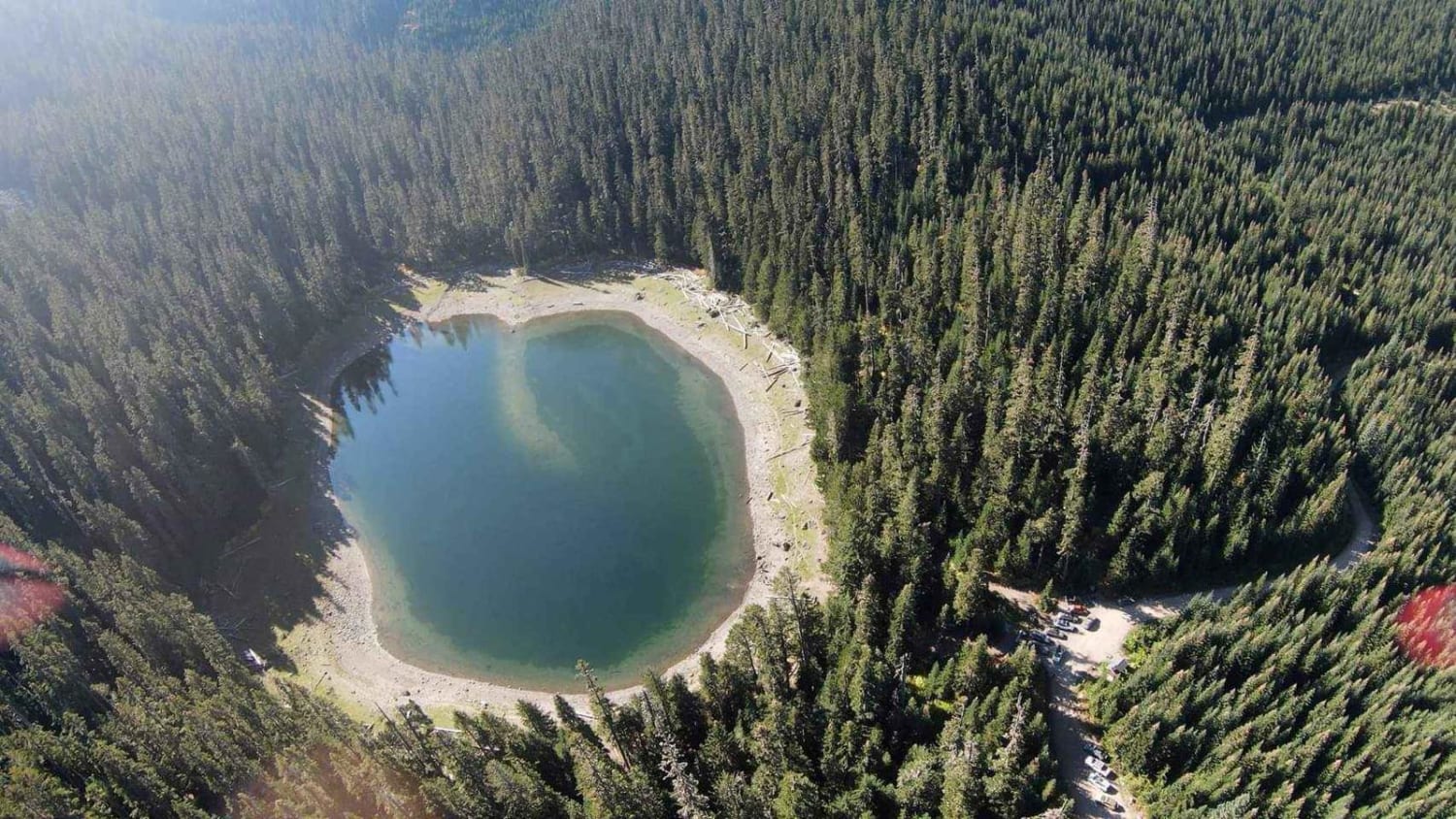 6
Trail Overview
Start this trail by turning onto Crystal River Ranch Road in Greenwater, WA. This is an easy-to-travel, gravel logging road that takes you up to Lonesome Lake. The trip is about an hour one way and about 16 miles to reach the lake. You will start on the pavement in a residential area, so make sure to drive respectfully. Make sure to take the second right-hand turn to get onto FS75, where you will encounter the start of the gravel. You will know if you made the wrong turn because you will run into a gate. Be sure to pay attention as you are driving and keep a look out for potholes. There is not a ton, but there are some deep ones. There are few turns to get to the lake, but along the way, you will encounter many off-shoots and rural camping spots. Once you reach the top of Haller Pass, (about 7 mi in) you will be greeted with a stunning view of Mount Rainier. (You can take the off-shoot on the inside (right) of the top turn to reach a cool lookout.) Eventually, you will reach a point in the road where you drop onto FS73. (FS73 can also take you back to HWY410.) Keep straight on FS73. You will need to take a left at the next intersection, and that will bring you to a beautiful Lonesome Lake. The water levels change often depending on the season, and it is a steep hike down, but well worth it. There is a day-use covered area close to the road, and an outhouse. Dog-friendly and paddleboard friendly as well. This road is open year-round and accessible by most vehicles, but during the winter months can be inaccessible to certain vehicles due to snow. There will also be spots that do not get a lot of suns, so they can stay snowy until late May or even June. So keep that in mind when planning a trip to the lake. During the summer, the lake can also get pretty busy, even considering it is a lake deep in the mountains! Have fun exploring and make sure to stay safe!
Difficulty
This is an easy to travel road, but is not maintained consistently. There are some deep potholes and washboard. The snow is not plowed, and in the winter there can be large ruts from others in the snow.
History
The History of Lonesome LakeJohnie and Clyde met in the summer of in Sumner, WA. They immediately became close friends which soon seemed to be developing into a romance. So began Clyde Eaton's tale of the naming of Lonesome Lake. Then in January of 1935 a bitter quarrel erupted between the two and so they thought they had come to the parting of their ways, they were through... Clyde returned to his trap lines on the West Fork, and often stayed at a lean-to he'd built at a small lake in the mountains. One lonely winter night at the lake, when the snow was 8 feet deep, Clyde was feeling "pretty lonesome and sorry for [himself]. [He] heated a piece of wire and wrote the words LONESOME LAKE on a shake and nailed it to a tree. The name stuck like glue".Clyde and Johnie Eaton were married on September 20, 1936, and spent their honeymoon at this lake.
Technical Rating