Douglas Creek Creekside Campsite
Douglas Creek Creekside Campsite
Best Time
Spring Summer Fall Winter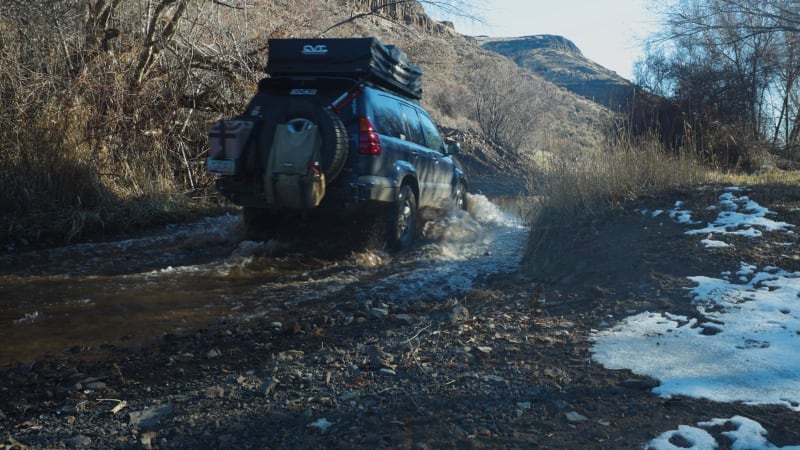 22
Trail Overview
This trail is gorgeous and features views unique to eastern Washington. There are a few shallow water crossings and some light mud. Some of the water crossings in the area have large rocks, so take it slow. Be aware of huge potholes, and maintain a slower speed for that reason. This particular path takes you down to the best campsite in the area. If you'd like a more difficult obstacle, follow the trail up, and at the fork head left. You will run right into a pretty steep incline that has some steeps ruts.
Difficulty
There are a few obstacles and water crossings with a few large boulders in the creek, so proceed with caution.
Get the App
Find Off-Road Trails
Unlock more information on Douglas Creek Creekside Campsite.