Amabilis Mtn Summit
Best Time
Spring Summer Fall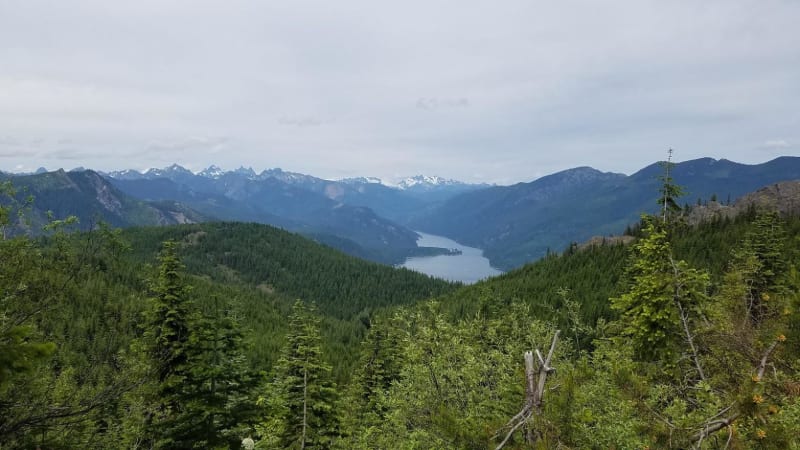 8
Trail Overview
You'll find this trail right off I-90 via the Cabin Creek Road exit. The entire trail is a single lane gravel and dirt road, with places to pull over every now and then. Should be no problem for most SUVs. At first there isn't much to see as you'll be going through tall trees in a switch back, but about half way up you'll get your first view over looking I-90 and out west. From there, you'll find several "wow" views to stop at and take in, only to be completed when you reach the top and overlook Kachess Lake. On a clear day, you can even see Mount Rainier over the hills. Once at the top, you can take a half minute walk to an overlook.
Difficulty
Overall it is a pretty well-maintained forest road.
Get the App
Find Off-Road Trails
Unlock more information on Amabilis Mtn Summit.