Steel Bender Loop Route
A popular, unyielding trail with a handful of rugged ledges.
Best Time
Spring/Summer/Fall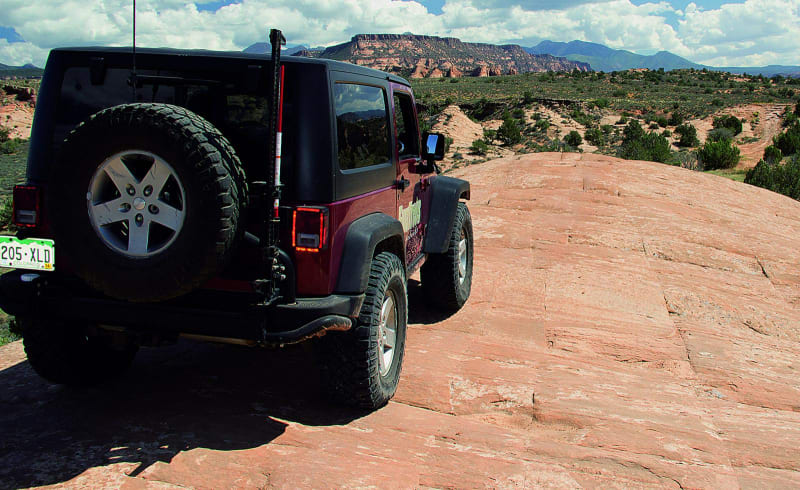 9
Trail Overview
This is a very challenging trail with one particular ledge that has become impossible for most Jeeps. The trail is particularly difficult for ATVS and UTVs as the switchbacks descend. Please avoid the illegal bypass that has been used by some in the past. A wilderness study area surrounds this trail and must be avoided.
Difficulty
Difficult. Some ledges are big and sharp, causing rear bumper thumps. Toughest stretch before Waypoint 02. Scenic loop is a bit easier. Not recommended for stock SUVs.
Get the App
Find Off-Road Trails
Unlock more information on Steel Bender Loop Route.