Onion Creek, Fisher Towers
Enjoy a lazy drive through this scenic, deep canyon with 27 creek crossings.
Best Time
Spring/Summer/Fall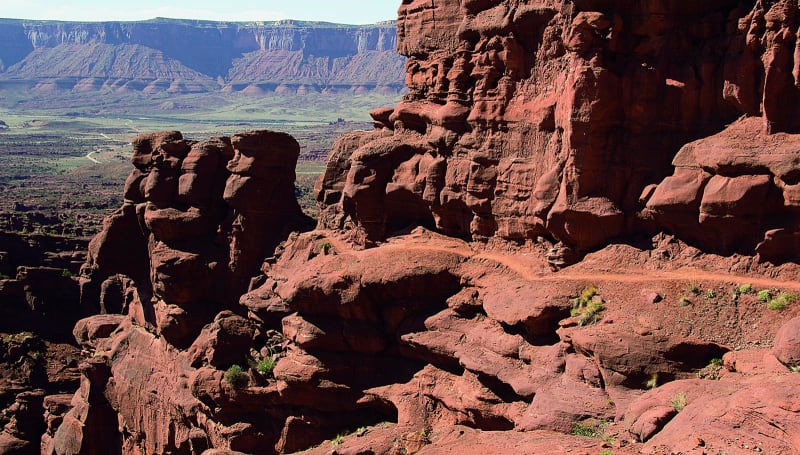 12
Trail Overview
This fun drive is open to unlicensed vehicles, but you'll need to stay on the main road. There's an opportunity to get up close to Fisher Towers by taking a short hike that concludes with an overlook of Onion Creek. Be sure not to drive in the creek unless you're specifically crossing it.
Difficulty
Easy. A car can do it under normal conditions. Four-wheel drive may be needed after a storm. Slippery when wet at the end as you climb out of canyon. Creek is usually a trickle, but can be deep after heavy rains. Flash floods are possible.
Technical Rating