Cascade Creek Falls
Best Time
Spring, Summer, Fall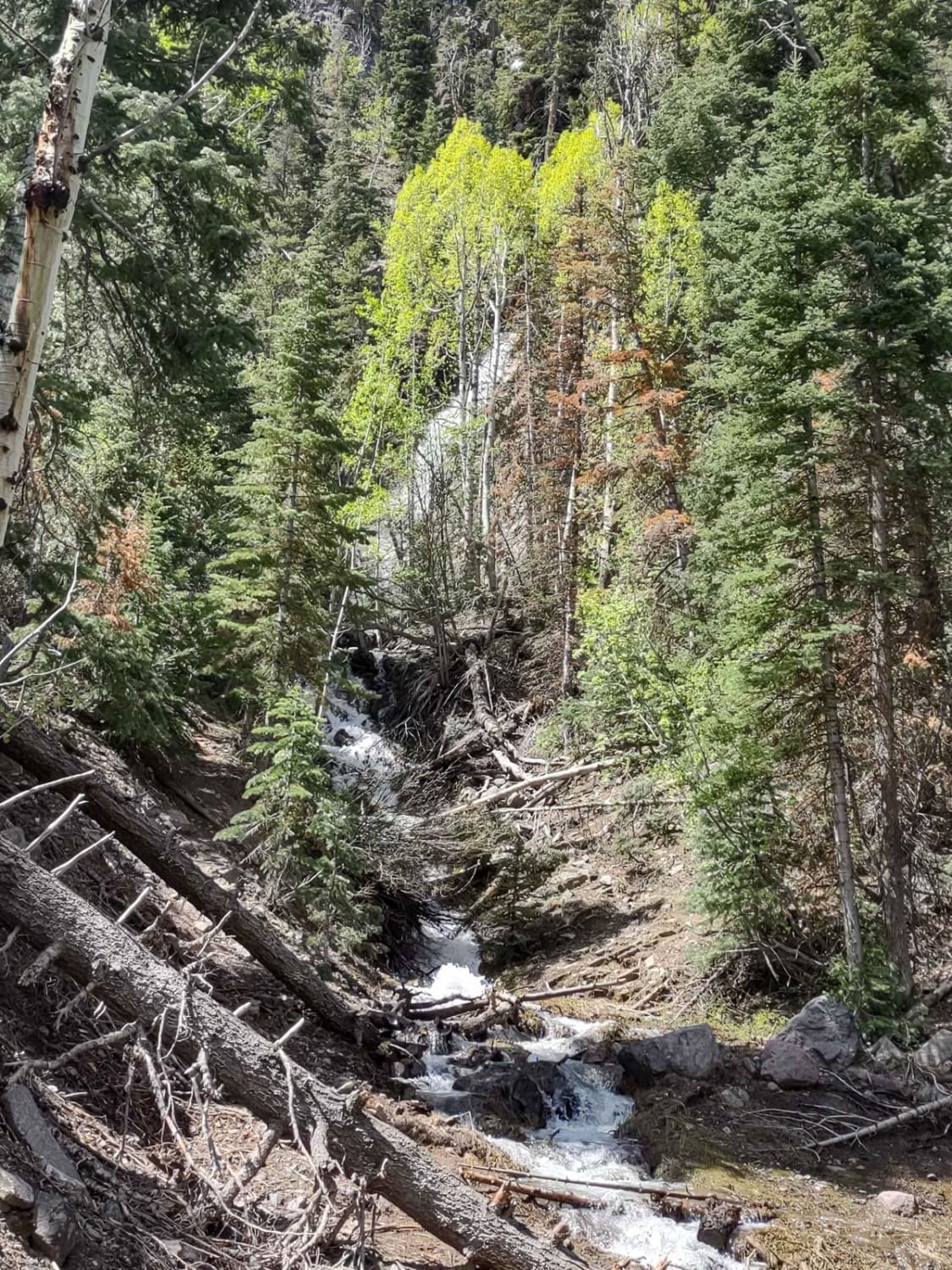 14
Trail Overview
Cascade Creek Falls Trail is a spur off of Miner's Park Interpretive. It joins FS 41110 where the trail crosses from the BLM land to the Forest Service land. You zig-zag up the side of the mountain in the beautiful Fishlake National Forest to an elevation of 8703 feet. In early June we encountered some snow still along the trail, and some mud on the trail. Cascade Creek Falls is visible from the trail near one of the creek crossings. The forest is healthy, the views are fantastic and the waterfall is picture-worthy. In February of 2023, Utah began enforcement of a new law, which requires an online education course for all off-roaders. The free course is available online. Google "Utah OHV Education Course," and the free test will pop up. It's an easy test that will only take 15-30 minutes, and it's required for all off-roaders, Jeeps, SXSs, dirt bikes, and ATVs. Kids under the age of 18 will have to take the Youth Education Test at the same site. After completing the test, print out the certificate to carry with you which shows you completed the course. We have taken it, and it's really no big deal. Good reminders about trail etiquette and trail preservation.
Difficulty
The trail is easy unless there is too much snow or mud to get through. Waiting till June 1 is a good idea. The water crossings are easy, and there are some switchback corners, but they're pretty wide in most places.
History
The Paiute Trail System was formed by connecting old roads and trails crossing the Fishlake National Forest with intervening BLM-administered lands. A few sections of the trail were constructed to complete the loop. The main trail is 275 miles long, with over 1000 miles of marked side trails and 1500+ estimated miles of forest side roads and trails.
Technical Rating