Diamond Valley-Lone Pine-Cottonwood Loop
Diamond Valley-Lone Pine-Cottonwood Loop
Best Time
Spring Summer Fall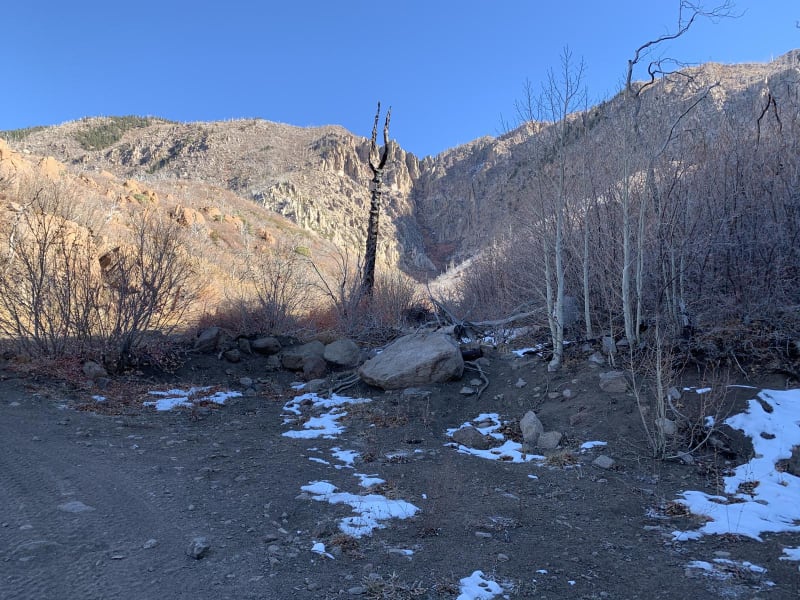 24
Trail Overview
This is a fun, easy trail with fantastic views of the surrounding area. On the Diamond Valley side you will have views of cinder cones, a dormant volcano with crater, hundreds of square miles to the west. Lone Pine Canyon has an oddity with a dead tall single pine with the backdrop of white mountain valley. If the sun is right it is beautiful. THe Cottonwood side will give you views down on Sand Hollow Reservoir, Sand Mountain, and the area to the east and southeast.
Difficulty
This route is primarily a road that is partially and sporadically maintained by grader. The only issue is there are larger rocks that remain embedded and they can surprise you if you are going a little fast. This is a great route for a new or inexperienced operator to get to know their vehicle. Watch your speed in Diamond Valley, speed traps.
Get the App
Find Off-Road Trails
Unlock more information on Diamond Valley-Lone Pine-Cottonwood Loop.