Trestle Overlook
Best Time
Spring Summer Fall Winter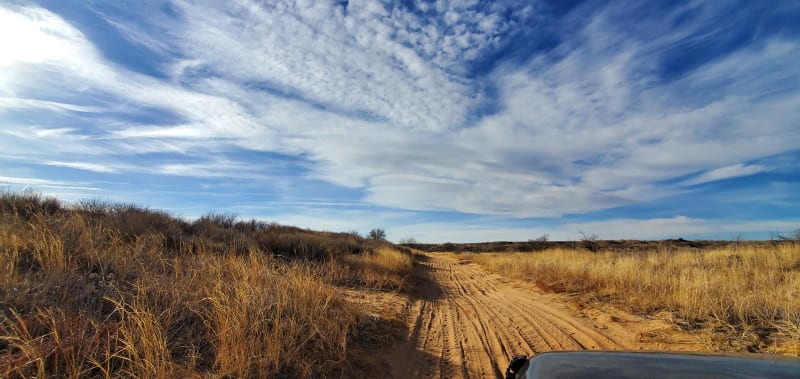 31
Trail Overview
This is a trail to a scenic spot overlooking the Canadian River and a train trestle that spans it. It looks west, making it picture perfect for those legendary Texas panhandle sunsets or stargazing. Cell service is generally good due to the trail's proximity to the highway and elevated middle section. Any precipitation will significantly and rapidly degrade trail conditions. The trail can be run in either direction. While a full-size vehicle will fit this trail, be advised the wild Texas Plums will leave you with some pinstriping.
Difficulty
75% of this trail is easy, flattish terrain, the other 25% is hill climbs of various surfaces, a deep sand climb, several loose rock climbs and several packed dirt hills.
Get the App
Find Off-Road Trails
Unlock more information on Trestle Overlook.