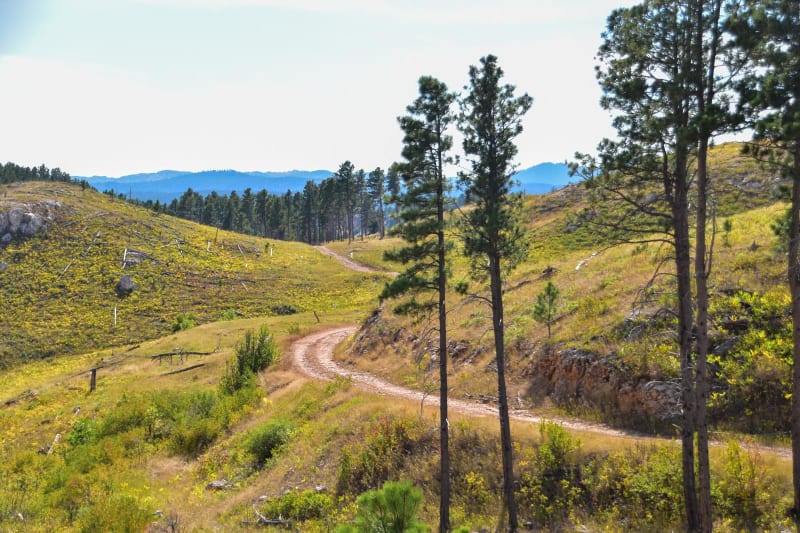 12
Trail Overview
This is a scenic trail meandering through ponderosa pine and quaking aspen trees. From the Rockerville Road entrance of this trail, is it a maintained gravel road that slowly gets narrower, but stays very easy to a staging area for either "Hippie Hollow" hiking trail, or Bikini and T-Back trails, rated 8 and 9 respectively. You may be able to see Mount Rushmore in the distance, and there are some really crazy obstacles to check out as well. From this area on, the trail changes to a two-track, and can be done by a stock SUV with careful driving, when conditions are dry.
Difficulty
Very easy trail as long as it isn't snowy/muddy
Get the App
Find Off-Road Trails
Unlock more information on Foster's Gultch.